2016 Activity Report
March Activity Report
March 2017
Global Japan Office Coordinator
Yamagishi Ami
1. Reception of Japanese Teaching Trainees
This year, we were able to welcome another two teaching trainees from TUFS. In the two weeks between 5th and 17th March, the trainees, Bao Tong and Jin Xianghua, took charge of the second year intensive reading classes. The coordinators gave support with lesson preparation, enthusiastically asking questions and requesting reviews from the university's teaching staff, as well as observing and giving feedback on lessons. In the lessons, the trainees they attracted the students' interest and wrote lots of example sentences on things such as their experiences in Japan. Even after the lesson had finished, they took many questions from the students, and it showed the students' confidence in them as seniors in Japanese learning.
Over the duration of just two weeks, the trainees identified flaws with their feedback and earnestly tackled them. This was the first teacher training for both trainees, but they felt that they had accomplished much in the two weeks. There were comments from the students such as "their pronunciation doesn't sound like a Chinese person's!", "the lessons were all in Japanese, so it was interesting since they were different from usual", "I was happy that they did their best to answer questions", and "they piqued our interest in many different ways. For example, I had heard that Japanese people apologise a lot, but after listening the (trainee) students' stories I wanted to look into it some more".
The pair also took part in the 'Japanese Corner' held at lunchtime, and were involved with the students even outside of lessons.
The Japanese Corner topic on the day that the two participated was 'The Tohoku Earthquake: Past and Future'. They spoke about their experiences of earthquake disasters in Japan and about the trends of foreigners in Japan at the time. The students listened attentively to the stories that can't be learned from just the news.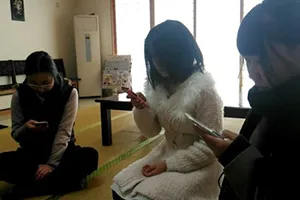 Impressions from the Trainees
Teacher training at Shanghai International Studies University was extremely enjoyable and was a good experience. The teachers were all very kind, and aside from living support, they gave us feedback and advice on the lessons, so I was able to identify my points to improve, and I came to always think about how I can make the lessons even better. The students were all very endearing and listened enthusiastically in the lessons. In the final lesson, when one student said "the teacher's lessons are wonderful', I was very moved, and felt that this was worth doing. These two weeks were very short, but they were a very productive and happy two weeks. (Jin Xianghua)
When I first took to the teacher's lectern, I had all kinds of worries. However, Prof. Yamagishi and Prof. Suzuki gave me guidance and were an enormous help.
I had heard that the Japanese level of the students at Shanghai International Studies University was high, so I did a lot of preparation. The lessons didn't go exactly as I expected, but I think that it was an extremely good experience. In particular, I found out how important preparation before lessons is. I received the opinions of the teachers and progressed while being advised on my speaking speed and lesson speed. Through this training, I could see the points I need to improve, and I think that, in order to carry out better lessons from now on, I want to work hard and study Japanese language and culture more. (Bao Tong)
2. University visit from Prof. Nagasaki Teruaki and Saito Minami of the Student Affairs Division from TUFS
On 23rd March, Prof. Nagasaki and Ms. Saito came to the university and had an informal meeting with the director and vice director of this institute. Afterwards, they observed a lesson in which the students were enthusiastically studying Japanese.
3. Japanese Corner
This month, we once again held the Japanese Corner once a week at lunchtime. The topics were as follows:
①3/9 Academy Awards and The Japan Academy Prize
②3/14 The Tohoku Earthquake: Past and Future
③3/21 Graduation
④3/28 Let's Play Othello!
February Activity Report
February 2017
Global Japan Office Coordinator
Yamagishi Ami
The new term has begun. The students who had gone back to the capital have returned, as has the activity at the Institute of Japanese culture and Economics. As we approach the doll festival, the corridor was decorated with dolls, which lots of students are taking photos of.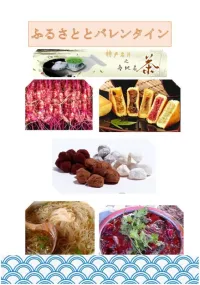 1. Japanese Corner
This term too we are holding the Japanese Corner once a week.
27th February – Hometowns and Valentine's Day
We introduced the souvenirs and famous products made in our hometowns. We had an animated discussion about the things that are famous in our hometowns and the foods we would like people from other areas to try. Also, we talked about the big event of February, Valentine's Day. There are large differences between Valentine's Day in Japan and in China, and our discussion had no end.
2. Preparations for receiving TUFS Japanese Teaching Trainees
This year too we will be welcoming two Japanese teaching trainees from TUFS. The training is to include observing lessons and support for lesson planning.
January Activity Report
January 2017
Global Japan Office Coordinator
Yamagishi Ami
As we welcomed the Lunar New Year, we welcomed the second New Year in Shanghai. The Lunar New Year holiday was from the second week of January, and at GJO Shanghai I was doing things such as accepting enquiries by email. As part of my spreading information on Japanese culture, I sent out information about the Japanese Ney Year game, 'fukuwarai', as well as about Setsubun (contents below).

Fukuwarai
The player is blindfolded and has to arrange features such as the eyes, nose and mouth on top of a piece of paper that has the outline of a face drawn on it. Just what kind of face will it turn out to be?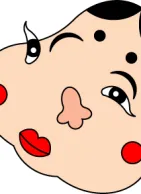 Of course, it ends up as a strange-looking face.
Everyone has fun laughing at these funny faces.
It's very simple to play, so do have a go yourselves!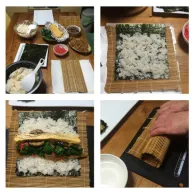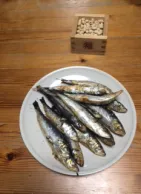 3rd February is Setsubun, when we drive away evil spirits. We drive away evil spirits by and the smell of fish, which they hate, and by scattering beans. We do this while chanting "Demons go outside! Luck comes inside!". Also, we eat a kind of sushi called ehomaki. This year, we eat it while facing south-southeast.
Soon, the new term will begin. Next term we will hold the Japanese Corner once a week, where we plan to hold a Japanese playing card tournament among other things.
December Activity Report
December 2016
Global Japan Office Coordinator
Yamagishi Ami
As we approach the end of the year, it's been a busy month. It has also been a month where the wails of students who don't have a Christmas or New Year because exams are near could be heard.
1. Japanese Corner
This month we continued holding the Japanese Corner. From 12:10 to 13:00 every Monday we talk about recent matters in China and Japan.
① 5th December- the Year-end Song Festival
Even among the students, the Year-end Song Festival is a seasonal tradition. After an introduction to the Year-end Song Festival, we talked about a wide range of topics including this year's contestants, how we were spending New Year's Eve, what makes a good singer, and which groups we thought would win the contest.
② 12th December- Buzzwords
The coordinators began with an explanation of the word of the year. Next, the students introduced and explained several buzzwords that had been trending in China in 2016, and everyone had fun with using them. In China, it seems that words originating from online slang and regional dialects easily become buzzwords.
③ 11/19 お歳暮
We introduced the culture of year-end gifts, which in recent years has gradually been declining. We touched on various different topics such as what kind of gift we would like to receive, to whom we would like to give gifts, and how much you should spend on a gift.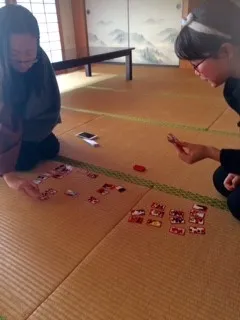 2. Japanese culture experience- Japanese playing cards
From 13:00 to 14:30 on Friday 9th December, we held a Japanese playing card, or hanafuda, event. There were students who knew of the cards' existence from films like Summer Wars, but actually playing with them was a first for everyone. This time, we played koi-koi.
After memorising the types and functions of the cards using the materials we distributed, we started the game. There was a strong voice saying "I want to play again!", so I would like to host another game soon.
November Activity Report
November 2016
Global Japan Office Coordinator
Yamagishi Ami
Each day is getting colder, and it's starting to feel like winter. Now, there is only around one week remaining of this term. This month was once again involved in Japanese Corner activities.
1. Inviting vice-president Hayashi of TUFS to a symposium.
We invited vice-president of TUFS Hayashi Kayoko to the SIUI Japanese studies international symposium hosted by Shanghai International Studies University on 12th November, and the annual Japanese language education in China research meeting, where she delivered a keynote speech.The keynote speech was on the state on education at TUFS among other thigs, and covered the topics of 'The internationalisation of TUFS' and 'international Japan research'.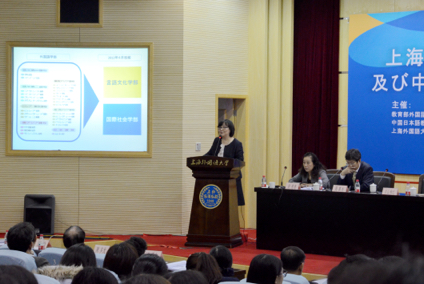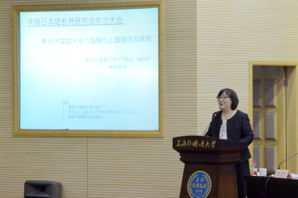 2. Japanese Corner
This month we continued hosting the Japanese Corner every week. From 12:10 to 13:00 every Monday we talk about recent matters in China and Japan.
① 7th November- athletics festivals
At Shanghai International Studies University the athletics festival is held on 3rd and 4th November. Taking this up as a topic, we talked about athletics festivals in Japan and China. The students listened to and asked questions about events often held in Japan, and talked about their own memories of athletics festivals.
② 14th November- emojis
Based on the news that New York's Museum of Modern Art has added the 176 emojis that were invented in Japan and later spread to the whole world to its collection, we talked about our own way if using emojis and their pros and cons. From our conversation, we were all surprised to find out that the way emojis are understood varies between cultures and age groups.
③ 21st November- The kanji of the year
After receiving an explanation of the kanji presented at Kiyomizu-dera temple every year, the students thought about which character they would choose if they were to take a look back on the year and describe it with one character, and also made predictions on this year's kanji. This year, because there was an extremely large number of disasters such as earthquakes in Japan, there were predictions for the character "災" (disaster).
④ 28th November- Obvious poems
We took up the topic of 'obvious poems' which have been trending on Japanese twitter. These are poems that describe obvious things as if they were exceptional, presented as motivational posters, which have become a trend among young people. We read several poems and shared our thoughts, and tried composing our own poems. We had a deep discussion on things such as what kind of words will make something seem poetic and what makes a poem attractive.
3. Briefing session on borrowing from the library
As we approach the end of the term, the roughly one-month-long winter holiday draws near. During the holiday we decided to lend out materials from the library while browsing is halted its closing days. Along with that, we held a briefing session on borrowing from the library. The main rules are as follows:
1. One person may borrow up to two books
2. When borrowing, students must write their name, student number and phone number in the designated notebook
3. Books must be returned within the first week of the new term
4. Do not damage or lose books
Lending will begin from December. We plan to advertise this service so that lots of students will use it.
October Activity Report
October 2016
Global Japan Office Coordinator
Yamagishi Ami
One month has passed since the start of term. You could say that autumn is a season packed with events. This month I collaborated in and organised numerous events.
1. Holding the Japanese Corner
The Japanese Corner is held in order to increase opportunities to use Japanese in conversation, usually during lunch breaks. This term, GJO coordinator and lecturer form TUFS is holding gatherings every Sunday lunchtime. Mainly second year students take part, and enjoy having conversations in Japanese on topics prepared every week. The conversation topics so far have been:
10th October- Japanese animation
17th October- The Nobel Prize
24th October- New inventions and technology
31st October- Interesting technology and inventions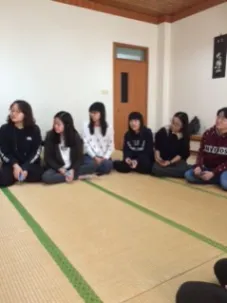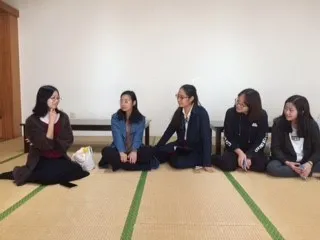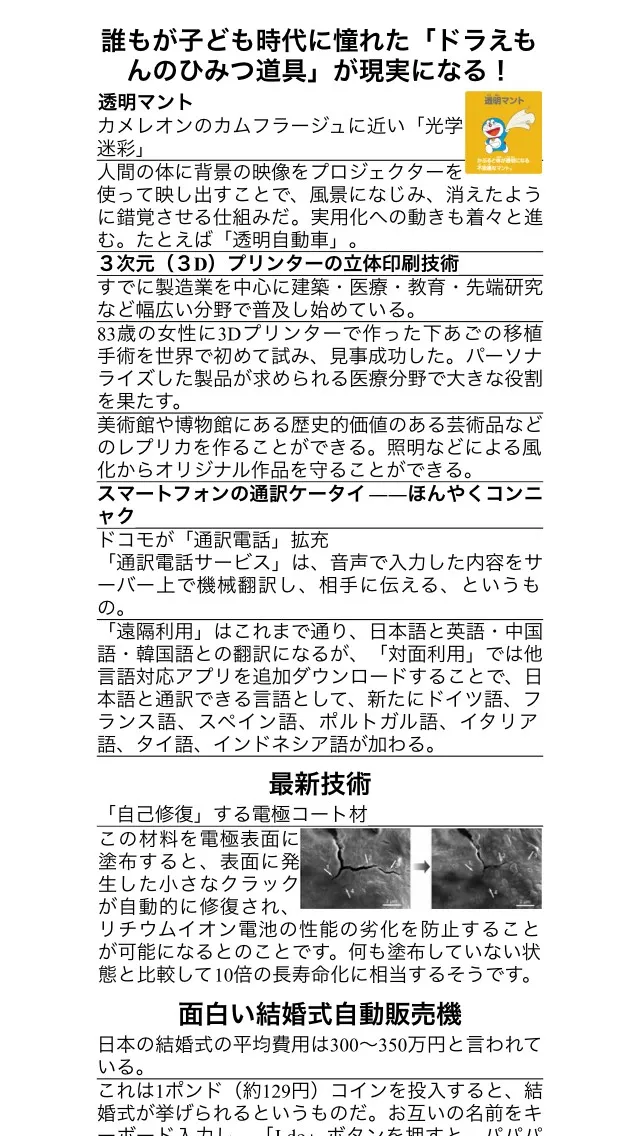 Currently, there are activities for conversing on set topics and taking quizzes, but from here on I would like to have activities that involve learning through experience and physical activity.
2. Onigiri event
The onigiri event is a tradition that has been continuing at this institution for over ten years with the purpose of experiencing Japanese culture through getting familiar with simple Japanese food. This year, it was held on 20th October (Thursday). The students participating were mainly second year students, and the learning group (a student organisation like a student council) carried out the planning and operation while Japanese cuisine businesses also provided support.
GJO was responsible for the programme, and the coordinator and Suzuki performed Japanese songs.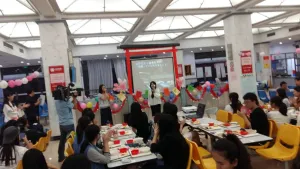 In addition, we held a meeting with Japanese international students who came over from Hongkou campus and Chinese students studying at Songjiang campus. It ended in great success and was a very worthwhile event.
September Activity Report
September 2016
Global Japan Office Coordinator
Yamagishi Ami
In September, the new year began in Shanghai, and cheerful voices greeting friends were resounding around the university. The new students, filled with nervousness and excitement, took a new step forward as members of the Institute of Japanese culture and Economics.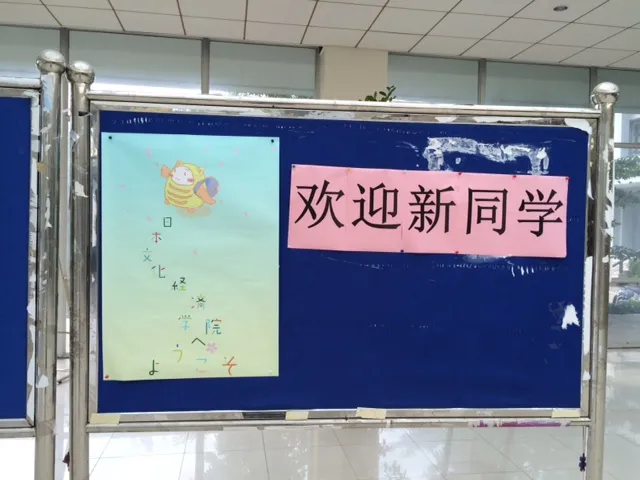 1. QQによる配信
This month, I uploaded the accounts written by two students who previously studied abroad at TUFS as exchange students to GJO of Shanghai International Studies University's QQ account.
About life studying abroad at TUFS
The first term of studying at TUFS was fun and I learned a lot. In class, aside from learning things like grammar and vocabulary, I was also taught a great deal of about living in Japan as well as useful knowledge for studying. The teachers' lessons were lively and interesting. Our Japanese would always improve without us realising it. Also, in order to improve our conversation skills even more quickly, our teachers would always encourage us and give us lots of chances to practice.
Also, we went on lots of field trips seeing things like flower arrangement, the tea ceremony and kabuki, which were very interesting. When I arrived in Japan the cherry blossoms were in full bloom, and the area around the dormitories was beautiful. During this one term, we went on trips not only within the city of Tokyo but also to many places such as Kanagawa, Kinki and Okinawa. The teachers from the student exchange division and support association were always kind, offering us all kinds of information, sorting out the JASSO scholarships every month and helping us in so many ways
In our class there were people from many different countries such as the UK, Canada, Egypt, Italy and Korea who came to study. In such an international environment I was able to make friends not only with students from my own country but with students from other countries as well. There weren't many people in my class, so we all became quite close. We usually had meals together and we went out for drinks even after the end of term.
During the term, aside from studying, I met lots of people and made lots of friends. Also, I experienced many things such as the scenery and culture of Japan. It was a short term, but it was very fun.
TUFS Study Abroad Report
I wanted to study abroad in the country whose anime and cuisine I'd always loved, Japan, and meet lots of Japanese people and experience traditional Japanese culture through things such as such as the tea ceremony and wearing traditional Japanese clothes. On 1st April of this year, I finally realised that dream. On that day, looking out at Japan's beautiful coastline from the aeroplane that would soon land at Haneda airport, I worried about whether, surrounded by ocean in a country completely different form my own, my life studying abroad would go well or not. Now, I have been studying at TUFS for four months.
In truth, because many of Japan's living customs are different form my own country's, during these four months I sometimes felt inconvenienced. In addition, during lessons there were not a few times when I struggled with the wording of Japanese, which is completely different form my mother tongue. However, for me these three months of studying abroad were a fulfilling experience of studying and having fun together not only with Japanese students but also with students from around the world. Through TUFS's lessons and the activities of the International Student Support Association, I learned many various things about Japanese society, and after observing traditional Japanese festivals and experiencing things like calligraphy, the tea ceremony and flower arrangement, I wanted to study Japanese more and to have a better command of the language. In particular, the integrated Japanese lessons at the Japanese Language Centre for International Students left a big impression on me. Through thinking about and discussing topics such as "Japan: an earthquake-prone country", "population pyramids", "rapid economic growth", "euthanasia", "recovering form adversity" in the lessons, I think we gained a new awareness of knowledge relating to Japanese national character and society.
Through these four months of study abroad, I learned all kinds of things at TUFS, and words cannot express my gratitude towards the teachers and my classmates. If I have the chance, I would like to study at TUFS again.
Next, I plan to post the reports from students who took part in TUFS's summer programme.
2. Contest Guidance
provided guidance at the 14th Japanese Experience Contest (2016) in Shanghai.
This contest was held on 24th September and sponsored by Shanghai Ganquan Foreign Languages Middle School and Kyoritsu International Foundation, and 8 students form Shanghai International Studies University took part. In the preliminaries, 30 questions on the fields of Japanese culture, history, geography, society and trends among other things were asked, and contestants had to listen and select the correct answer from a series of choices. From the roughly 40 contestants in the university students category 8 finalists were chosen, of whom two were Shanghai International Studies University students. The finalists gave improvised speeches, and two of those in the university students category won a trip to Japan. Su, a Shanghai International Studies University student, was one of those winners.
The guidance involved things such as making predictions and strategies for the knowledge questions in the preliminary round and study tactics with several teachers, as well as giving guidance on structuring and making notes to prepare for the improvised speech.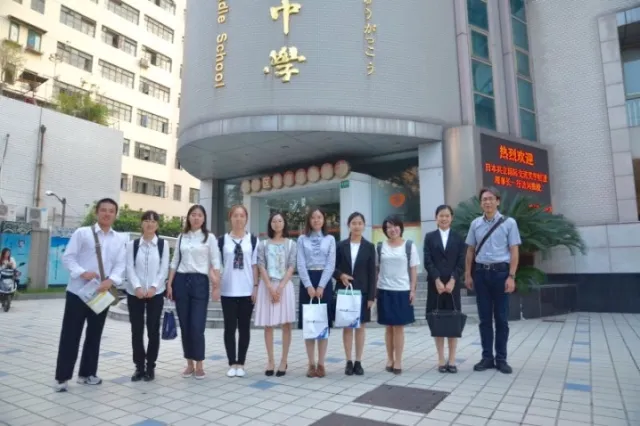 August Activity Report
August 2016
Global Japan Office Coordinator
Yamagishi Ami
【Main Activities】
・Email Discussions
・Culture introduction planning
【Details】
1) Email enquiries
Perhaps because foreign exchange students and self-funded students have completed the first stage, there were no enquiries. When the new term (and new academic year) begins on 7th September, I will continue to work on spreading information about GJO to new students. I will be preparing simple posters and the schedule on the bulletin board (this time I will report information by taking photos among other things).
2) Culture Plan Introduction
Currently, we are planning a chopstick wrapper origami activity (making things such as unusual chopstick rests). The first year students will be unable to participate for a while due to military education and training, so we are planning to have it during the second half of September or October.
Also, in order to understand the needs of other events, I plan to create a questionnaire and distribute it to the students at the beginning of next term.
July Activity Report
July 2016
Global Japan Office Coordinator
Yamagishi Ami
With the start of the summer holiday, this year's hot summer has begun. The climate in Shanghai is not that much different than in Tokyo, but being a large city one can feel the heat from the buildings. It seems that the students are each enjoying their break, relaxing in their hometowns, going on trips, job-hunting or getting on with their homework.
In July, aside from answering email enquiries, I have been making plans for the running of GJO in the new term staring form September as follows.
1. For the dual purpose of advertising the books in the GJO, we will be using them to hold a Bibliobattle (book review competition). We will be informing the students during August. As soon as we enter the new term, we will hold a briefing session for the applicants.
The Bibliobattle can be held in the speech and presentation lessons held by the coordinators, and it is good practice for speeches and presentations. I am hoping to prepare so that we will receive lot of applicants.
2. Wechat account creation
I am looking into creating an account on Wechat, a messaging and social networking service similar to Japan's 'Line'. If it is possible, it will have the benefit of allowing me to transmit information more quickly.
3. Accounts of exchange students' study abroad at TUFS
I am in the middle of arranging for students in the middle of their study abroad in Japan to write about the events of their study abroad for students of Shanghai International Studies University.
June Activity Report
June 2016
Global Japan Office Coordinator
Yamagishi Ami
As I mentioned last month, GJO Shanghai took part in the "Comic Haiku Competition"
Out of the comic haikus that the 3rd years prepared in their lessons two poems were chosen as representatives. Voting was carried out within the school, and the students who composed the best poems received prizes. Also, we prepared the "TUFS award", and received votes online from everyone at TUFS. Thank you very much for so many votes.
【Result】 TUFS award- Xingjian Xie, 3rd year student
【Composition】Unrequited love/ unceasingly weighs heavy/ upon my shoulders.
The above composition earned over half of the votes, winning a magnificent first place. Some TUFS merchandise (folders, pens etc.) was given as a prize.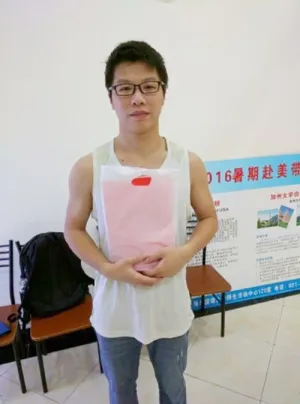 From 2nd July we enter the Summer Holiday of Shanghai University of International Studies. During the holiday, GJO will be answering email enquiries, among other means. In addition, so that we can organise more events in the coming term, I think I want to put my efforts into putting plans together.
May Activity Report
May 2016
Global Japan Office Coordinator
Yamagishi Ami
May is the month where there are many events at the Graduate School. The "Japanese Culture Festival" (an event where each class prepares a different themed store such as Yoyotsuri and Takoyaki for example), "Dubbing Tournament" and "Speech Competition" were held.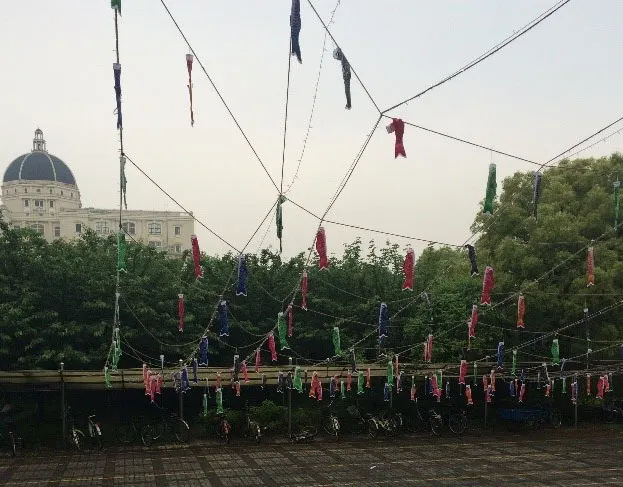 Among the various events being held, the GJO also participated in one of the university events called "Comic Haiku Competition". 2 class representatives were chosen from the poems created by 3rd year students of the writing composition class and then a voted was conducted within the school. For this event, we created the "TUFS Prize" and for this we have been getting people to vote via the internet from TUFS. We are planning to reveal the results through the releasing of a report next month. (The voting deadline is the 12th of June. To vote please see the below link: http://jp.surveymonkey.com/r/M7ZQYPH)
Regarding the Publications
In the 3rd year, towards the end of the final semester students must write a report. Students looking for materials and data for their reports have started visiting the office. In order to make the office a more approachable and accessible environment for students, we are planning to ask the opinions of the students who visit and to improve the office for the sake of the students.
Finally the end of the semester is upon us. It seems as though the students have grown busy studying for their end of semester examinations. We are thinking of conducting one more event at the very end of the semester.
April Activity Report
April 2016
Global Japan Office Coordinator
Yamagishi Ami
The blossom from the double flowered cherry tree in front of the graduate School dropped in no time at all and now it is a vivid green that entertains the eyes.
It has been one month since the books have been arranged in the GJO but number of people using them has not met our expectations. We are planning to put more effort into publicizing the usage of the reading material in the office. Next month (June) we are planning to hold a book review battle so there is a need to increase the awareness regarding the existence of the books.
The specialized publications will be of great help towards writing reports and so, we plan to inform the teaching staff of the Graduate School as well in order to benefit the students learning.
It should be noted that the in school Comic Haiku Contest will be held in May. We are currently selecting the 2 students who will represent every class for the contest. Once the representatives have been chosen, we will conduct the voting online and decide who will win the "TUFS Prize".