University of Social Sciences and Humanities, Vietnam National University – Ho Chi Minh City (Vietnam)
(Global Japan Desk)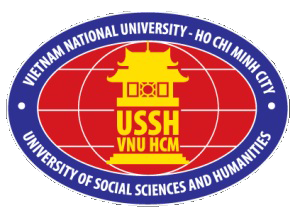 Location
University of Social Sciences and Humanities, Vietnam National University – Ho Chi Minh City
10-12 Dinh Tien Hoang, Ben Nghe Ward, District 1, Ho Chi Minh City
Contact
gjd-hochiminh[at]tufs.ac.jp
*[at] should be changed to @.
Established
06 May 2021(Thu)
-
University of Social Sciences and Humanities (USSH), Vietnam National University - Ho Chi Minh City, founded in 1957, is one of the constituent universities of Viet Nam National University Ho Chi Minh City (VNUHCM) and the premier liberal arts university in southern Vietnam.
There are 28 faculties of Humanities and Social Sciences, and the Japanese Studies Department was established in 1994 as a division of the School of Oriental Studies. The division became an independent department in 2010, and was promoted to a faculty in 2015. It is one of the centers of Japanese language education and Japanese studies in southern Vietnam.
USSH and Tokyo University of Foreign Studies (TUFS) signed a comprehensive agreement and a memorandum of understanding on student exchange in November 2012. At that time, then-President Vo Van Sen paid a visit to TUFS.
Since the signing of the MOU, we have conducted active research and educational exchanges, and send international students to each other every year.
The Global Japan Desk was established as MOU was signed on May 6, 2021.