Rio de Janeiro State University (Brazil)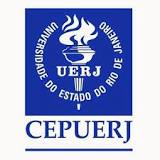 Location
Rio de Janeiro State University (R. São Francisco Xavier, 524 – 3030E – Maracanã, Rio de Janeiro – RJ, 20550-900, Brazil)
Contact
gjo-uerj[at]tufs.ac.jp
*[at] should be changed to @.
Opened
03-18-2016 (Fri.)
-
Rio de Janeiro State University is a university located in the cultural center of Brazil, the city of Rio de Janeiro. This university already shares a 16 year long history of exchange with TUFS after signing an agreement in the year 2000. During that time, some 30 students from TUFS have studied here and following the establishment of the Japanese Language Department here at Rio de Janeiro State University in 2004, roughly 10 students have studied abroad at TUFS. In addition, in the 2016 academic year, 4 students from an affiliated high school of Rio de Janeiro State University are planning to enroll at TUFS.
The Global Japan Office will perform the role of networking as a point of communication in Brazil for the implementation of Japan research and Japanese language education. From here on, not only at the undergraduate level but also the graduate level, we will cooperate in the spread of Japanese language education here at Rio de Janeiro State University whilst simultaneously planning introduction to Japan and exchange events.
Activity Report