Leiden University (The Netherlands)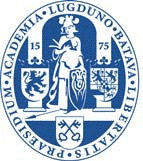 Location
Mattias de Vrieshof 2, 2311BZ Leiden, Room: 1.02 Leiden University, Leiden, Netherlands
Contact
gjo-leiden[at]tufs.ac.jp
*[at] should be changed to @.
Established
09-01-2017 (Fri.)
-
Established in 1575, Leiden University is the oldest university in the Netherlands that leads as a university with scholarly tradition. It is one of the 23 universities which compose the League of European Research Universities (LERU), alongside Cambridge University and Oxford University. Leiden University is one of the leading research institutions for Asian and African Studies, and is a core member of the Consortium for Asian and African Studies (CAAS), a consortium created with the leadership of TUFS and made up of the major universities around the world. Leiden University also has a long history with Japan dating back to the 17th century, and in 1855 opened the very first Japan Studies department in the world. Now, Leiden University has a great number of students and researchers studying Japan.
TUFS and Leiden University established an Agreement for Academic Exchange and Cooperation in 2006, signed a Memorandum of Understanding on Student Exchanges in 2009, and since then have been promoting continuous student and researcher exchange activities.
On the 1st of September 2017, TUFS established a Global Japan Office in Leiden University, and held a ceremony to commemorate this on the 23rd of October 2017. The activities of this office will focus on supporting the spread of Japanese language and culture, and sending TUFS students to Leiden University on internships.
Activity Report