University of Pretoria (South Africa)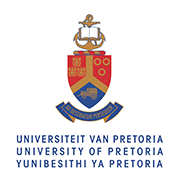 Location
University of Pretoria 6th Floor, Room 6-4.3, (Office Space for Japanese Universities)
Humanities Building University of Pretoria,
Private Bag X20 Hatfield 0028,
South Africa
Contact
gjo-pretoria[at]tufs.ac.jp
*[at] should be changed to @.
Established
13-09-2018 (Thu.)
-
The University of Pretoria is one of South Africa's 23 public universities, and is the largest research university in the country. Founded in 1908, the University of Pretoria is ranked 4th in South Africa, and is also ranked in the top 50 BRICS (Brazil, Russia, India, China and South Africa) universities by the QS World University Rankings. The University of Pretoria has set five goals (UP2025) through which it aims to develop an international presence, and as a result is working on strengthening ties (and improving international visibility) with influential overseas universities. There are 17 departments in the University of Pretoria's faculty of humanities, and in September 2015 a "Japan Research Center" was opened on the main campus.
In addition, the University of Pretoria and TUFS signed a Student Exchange Agreement in August 2016.
TUFS established a Global Japan Office in the University of Pretoria, and an opening ceremony was held on the 13th of September 2018. This office will mainly provide support to exchange students, and share information with students wishing to go on exchange to Japan.
Activity Report