University of Yangon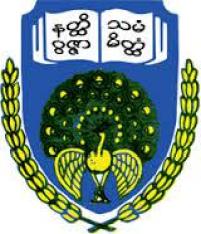 Location
Literature Department, University of Yangon (University Avenue Road, Kamayut Township, Yangon, MYANMAR)
Contact
gjo-yangon[at]tufs.ac.jp / Map
*[at] should be changed to @.
Established
12-20-2014 (Sat.)
Established
01-30-2015 (Fri.)
-
The office is in the building of the Literature Department of University of Yangon and TUFS emeritus professor Okudaira organizes it as special professor at University of Yangon. TUFS plans to dispatch Japanese language instructors to support exchange students from Japan, and Yangon University students who want to study in Japan, and to offer Japanese language classes and extra lectures to introduce Japanese culture. The office is also expected to be a key institute helping to establish an educational network in Myanmar.
Activity Report
Opening Ceremony
Date:30-01-2015(Fri.)10:30-
Venue:Large Hall, 1F Taungu Building, University of Yangon
(University Avenue Road, Kamayut Township, Yangon, MYANMAR)
Program:

Opening address
Message
・Ministry of Education, Myanmar
・Japanese Ambassador to Myanmar
Lecture
・Rector of YU
・President of TUFS
Tape cut