Protestant Institute of Arts and Social Science (Rwanda)
(Global Japan Desk)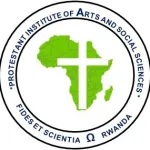 Location
Protestant Institute of Arts and Social Science: PIASS
(PO Box 619, Huye, Southern Province, Rwanda)
Contact
gjd-piass[at]tufs.ac.jp
*[at] should be changed to @.
Established
18-02-2020 (Tue)
-
The Protestant University of Humanities and Social Sciences (PIASS) was founded in 2010 by five Protestant churches, with the School of Theology of Butare founded in 1970 and the Protestant Theological Faculty (FTPB) founded in 1990 as its predecessors.
The Faculty of Development Studies, newly established in 2010, includes the Department of Peace and Conflict Studies. PIASS is a very unique university that combines academics and practice and is now composed of three faculties and seven departments.
TUFS and PIASS signed an international academic exchange agreement on October 27, 2016. Since then, we have a lot of interaction going on, including lectures by invited speakers from PIASS and exchange meetings with exchange students, organized by the African Studies Center of TUFS.
On February 18, 2020, a Global Japan Desk (GJD) was established at the Protestant Institute of Arts and Social Sciences (PIASS) in Rwanda. An opening ceremony was held to commemorate this occasion. Through this desk, we will promote further international exchange.
■■■Opening Ceremony■■■
Date:18-02-2020 (Tue)