アンリさんは、アフリカの貧困削減を支援し日本におけるアフリカの広報につとめるNPO法人ミレニアム・プロミス・ジャパン(MPJ)の活動に賛同する学生たちによって構成される団体、MPJ Youthの活動に参加し、日本の文化を学ぶと共にルワンダについてのオンライン・セミナーに出席しました。MPJ Youthのメンバーの熱心さに感銘を受けたようです。
以下、アンリのエッセイになります。
This program lasted for three days. However, I was not able to attend the first day because I was travelling from Kobe to Tokyo. The next day, I was eager and passionate to attend. It was a sightseeing time and online session in the evenings. MPJ Youths had many members. For sightseeing for these two days, they have partied in different groups and I went with two different groups.
For the first day with the first group, March 17th, we went to Sky Tree and Asakusa. Sky Tree is very tall. It is crowded with many people who come to enjoy the sightseeing of Tokyo. We then went to Asakusa. It is very small but a very traditionally popular place and has a good temple. This is the first place where I have tasted sakura snacks. It helped me understand why sakura is a loved flower among others in Japan. Its sight is very beautiful and can be eaten, and I think people like it because it is seasonal. In the evening, we have an online session. The speaker was the former Rwandan ambassador in Japan. I get to learn very important things about Rwanda's development policy and expectations through education. His one and half presentations were very resourceful. Although I have been staying in Rwanda for five years, I have gotten a lot of information that I had not known.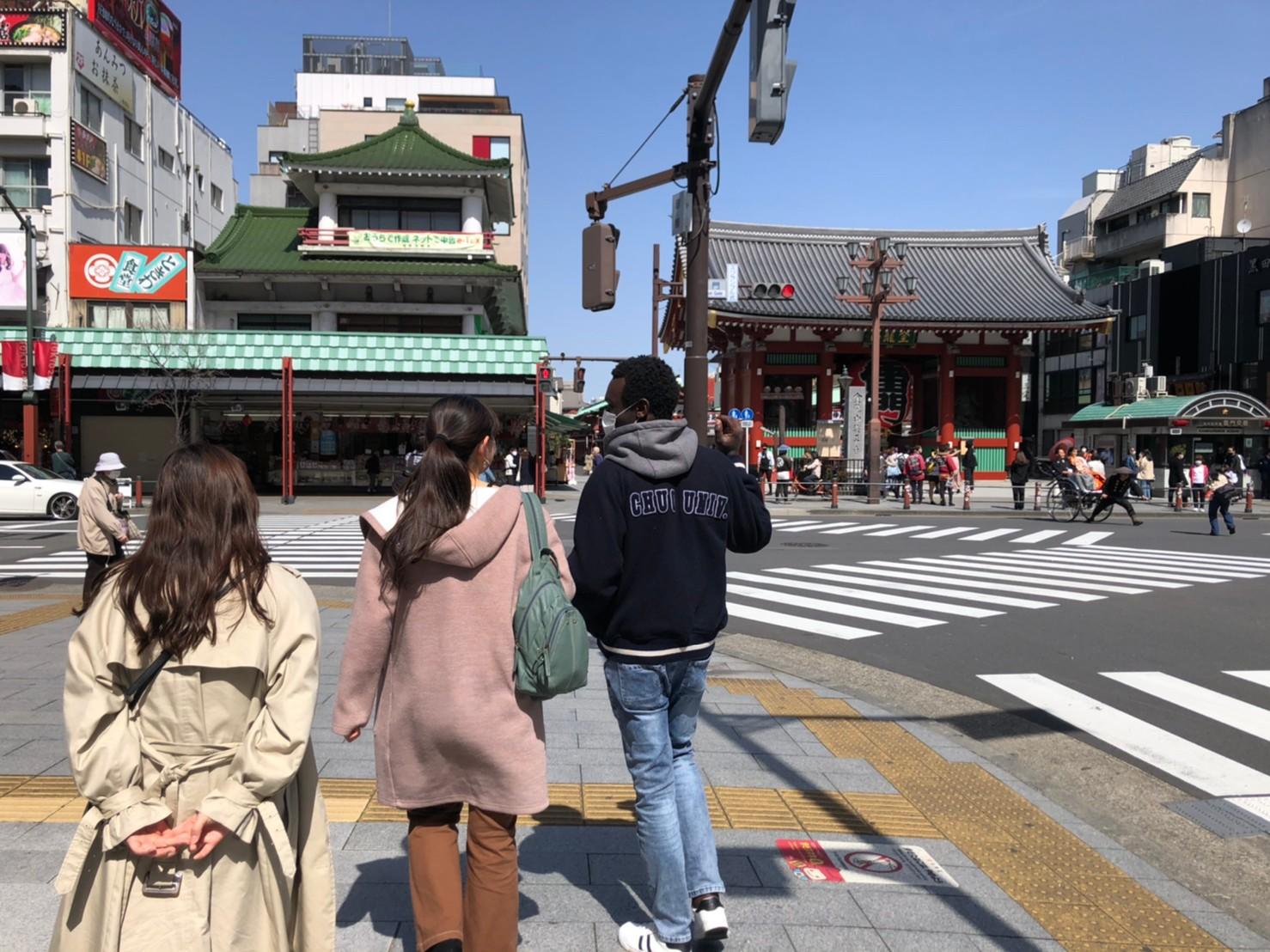 The second day with the second group the sightseeing happened in Odaiba. This was technological and experimental sightseeing for me. I have loved YURIKAMOME because the train is very unique. It is a high train that is automatic without a driver and passes at the top. You see everything while you are on the train. Amazingly it stops each 5 min, you can get off and get on again. They have a one-day ticket that you use the whole day for only 800 yen. We could not get worried about the cost of exploring Odaiba from the top. It is amazing because it connects all the cities of Odaiba. This time we had a lot of interaction about Rwanda and Africa. We were a little bit noisy like the Osaka people in the train.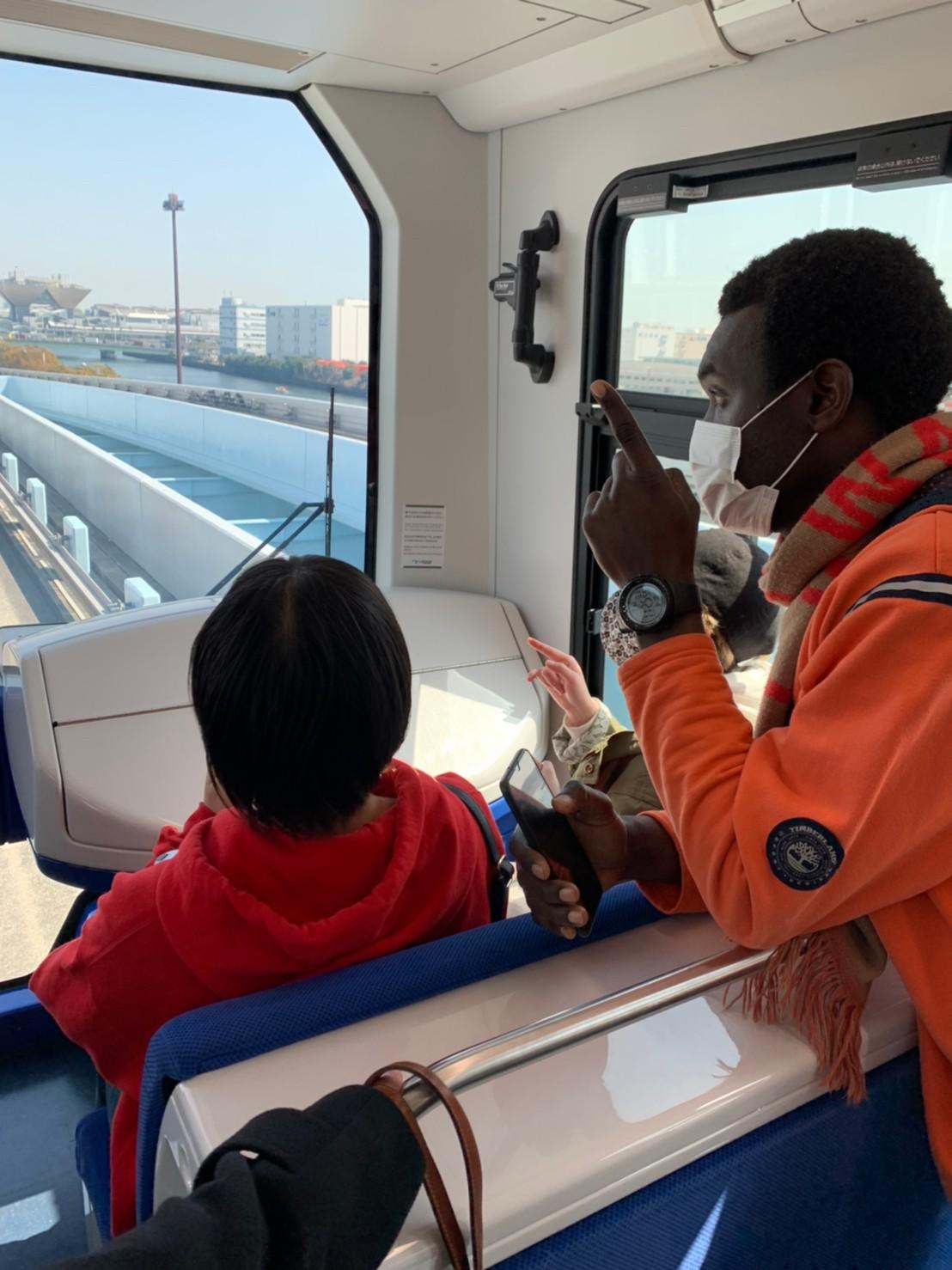 The evening we had another online session with Lycée de Kigali students. I was impressed by MPJ Youth. They made it possible to invite Rwandan high school students for a special discussion. I think in Rwanda, there is a huge gap between university students and high school students. There is no interaction at all. The discussion was experimental. It was like a question and answer which was reciprocal. Both sides asked whatever they wanted about the education system and opportunities.
MPJ Youth are as the name implies, are passionate about Africa. Their mission is to experience and learn African though annually visiting one Africa country. This year they are planning to travel to Rwanda by September. I hope corona will be eased so that their visit could not be postponed again. What is unique about MPJ Youth, there are diverse with Japanese students from different universities including TUFS students. If you are Japanese passionate about learning and traveling to Africa, I highly recommend you to join MPJ Youth. It does not matter which university you are, they will welcome you.