NAKAYAMA Yumi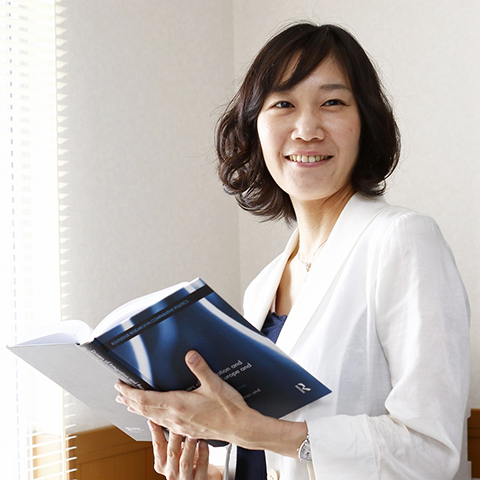 Name
NAKAYAMA Yumi
Affiliation
Associate Professor, Institute of Global Studies / African Studies Center - TUFS
E-mail
yumi-nakayamatufs.ac.jp
Profile
http://www.tufs.ac.jp/research/researcher/people/nakayama_yumi.html
Research Field
International Relations, Migration
Key Words
Refugees, Migrants, Diaspora, Global Governance, Reginal Integration
Research Interest
She has been involved in research about global refugee governance and global migration governance through the perspective of International Relations. Her research interests include: the dynamism of global governance, the emergence of regionalism, the role of international and regional organizations, and the harmonization of differing interests for individual states.
Her most recent research focuses on the governance for inter-continental migrants from Africa to Europe. She is also interested in the African diaspora regarding migration and the development nexus.
Academic Career
BA. Kyoto University, Faculty of Low, 2006
MA. Kyoto University, Graduate School of Asian and African Studies, 2008
Ph.D. Kyoto University, 2012
Degree
PhD (Kyoto University)
Academic Associations
The Japan Association of International Relations
Japan Association of Global Governance
Japan Association for Migration Policy studies

Major Works

Major publications:

Papers:

Presentations:

Japanese Aid in Africa through The Trust Fund for Human Security: Views from Refugees, The 21st Japan EU Conference, International conference, Oral (general), Egmont - the Royal Institute for International Relations, Brussel, 2018
Analysis of Multilateral Migration Governance in Southern Africa, The UP-TUFS seminar: UP and TUFS in the Context of South Africa - Japan Relations, International conference, Oral (general), University of Pretoria, 2018
The transformation of Japanese refugee policy and refugee crises: the relational change between UNHCR, state-actors and non-state actors, Symposium:The Global Refugee Crisis:Mobile people under state protection or exploitation?,International conference, Oral (general), Middle East Institute, National University of Singapore, 2018
Migration Governance: Migration within and from Africa, Symposium:Frontiers of African Studies, African Studies Center, International conference, Oral (general), Tokyo University of Foreign Studies, 2017
Challenge of Region: Solution for Collective Action Failure in Migration Regime, International Studies Association the 56th Annual Convention, International conference, Oral (general), 2015

Selected research projects:

International Cooperation on Global Issues: A Systematic and Theoretical Research on Migration Governance. Grant-in-Aid for Young Scientists (B) from JSPS: No. 15K21094. April, 2015-March, 2018.
Establishing a New Paradigm of Social/Human Sciences based on Relational Studies: Grant‐in‐Aid for Scientific Research on Innovative Areas (Research in a proposed research area from JSPS: No. 16H06546. (Head: Dr. Keiko Sakai) June, 2016-March, 2021.