Message from the Dean of the Graduate School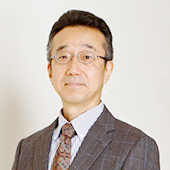 Dean, the Graduate School of Global Studies
AOYAMA Toru
While the core of the Graduate School of Global Studies is language acquisition, it is also engaged in specific and integrated research on global languages, cultures, and societies. We have a long and proud tradition, but also endeavor at all times to be at the cutting edge of our fields. In fiscal 2016, we completely revamped our masters program and now offer two new masters' courses in Global Studies and Japan Studies. We are currently in the midst of preparations to reorganize our PhD program as well.
Why these changes? The issues we need to tackle are becoming increasingly diverse as globalization sweeps up countries, regional cultures, and societies in complex interactions. The movements of people, commodities, capital, and information across borders are expanding, both quantitatively and qualitatively. While this phenomenon has benefitted us in many ways, it has also given rise to greater global disparity, refugees, and numerous other complex problems.
Up to 2015, our masters' program had two components, one for training researchers and the other for training highly-skilled professionals. But what is needed now is a flexible education system that is not limited by traditional academic fields or the dichotomy of researcher versus professional. Working from this premise, we have integrated four of our former masters' courses into the one Global Studies course to foster human resources with the capability to see the big picture as well as communication and coordination skills.
We also need to offer the opportunity to study Japan's place in the global community, and for this purpose we have brought together faculty specializing in Japanese regions and the Japanese language to form the Japan Studies course. Leading researchers from inside and outside Japan will provide objective views on Japan's place in the global community as well as help to disseminate information on Japan to the rest of the world.
Our graduate school is constantly undergoing transformation and change in this way as we undertake the challenges of gaining new perspectives on the world—and Japan—and integrating international studies. We look forward to your enthusiastic participation in these endeavors.