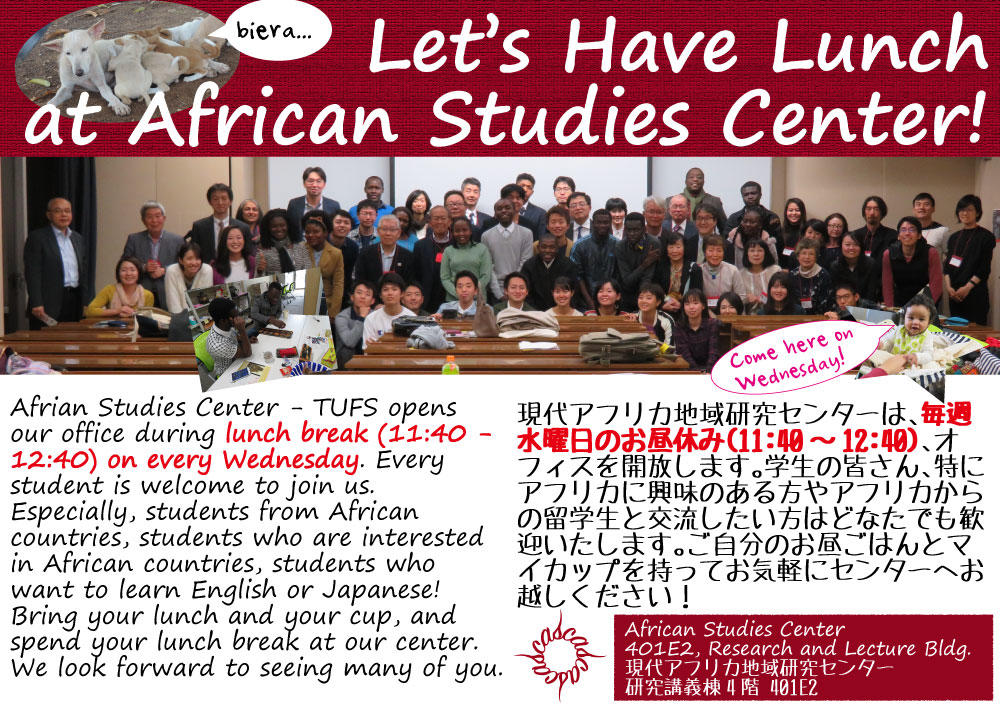 To TUFS students and faculty,
We open our office during lunch break on every Wednesday for TUFS students and faculty. People from African countries, those who are interested in African countries, cultures etc., and people who want to learn English or Japanese, or those who just need place to eat, bring your lunch and your cup, and spend your lunch break with us!
Our center is located on 4th floor of Research and Lecture Building. You can check the floor map from here!