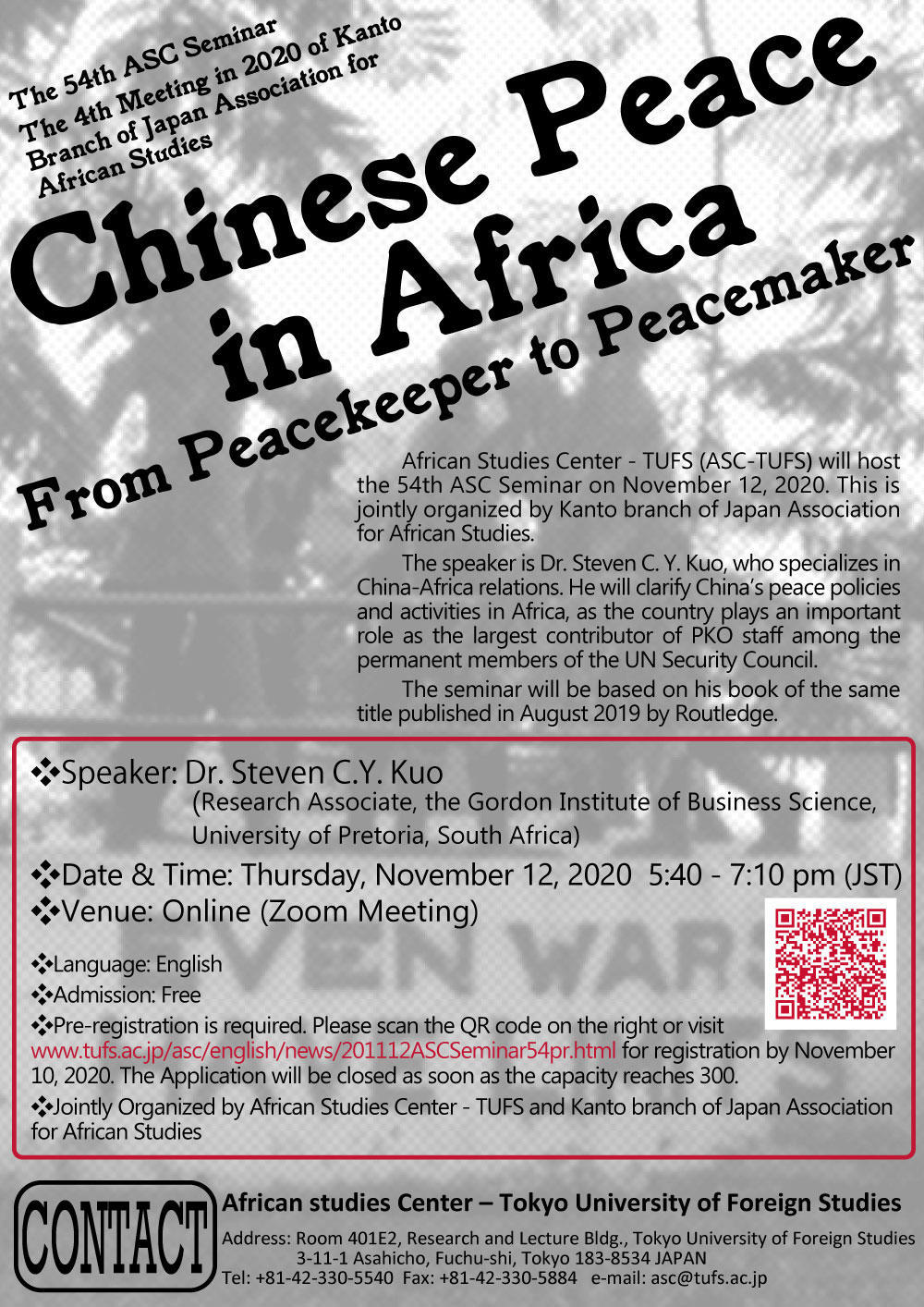 African Studies Center - TUFS (ASC-TUFS) will host the 54th ASC Seminar on November 12, 2020. This is jointly organized by Kanto branch of Japan Association for African Studies.
The speaker is Dr. Steven C. Y. Kuo, who specializes in China-Africa relations. He will clarify China's peace policies and activities in Africa, as the country plays an important role as the largest contributor of PKO staff among the permanent members of the UN Security Council.
The seminar will be based on his book of the same title published in August 2019 by Routledge.
◆Title: Chinese Peace in Africa: From Peacekeeper to Peacemaker
◆Speaker: Dr. Steven C.Y. Kuo
(Research Associate, the Gordon Institute of Business Science, University of Pretoria, South Africa)
◆Date & Time: Thursday, November 12, 2020 5:40 - 7:10 pm (JST)
◆Venue: Online (Zoom Meeting)
◆Language: English
◆Admission: Free
◆Pre-registration is required. Please register here by November 10, 2020. The application will be closed as soon as the capacity reaches 300.
◆Jointly Organized by African Studies Center - TUFS and Kanto branch of Japan Association for African Studies