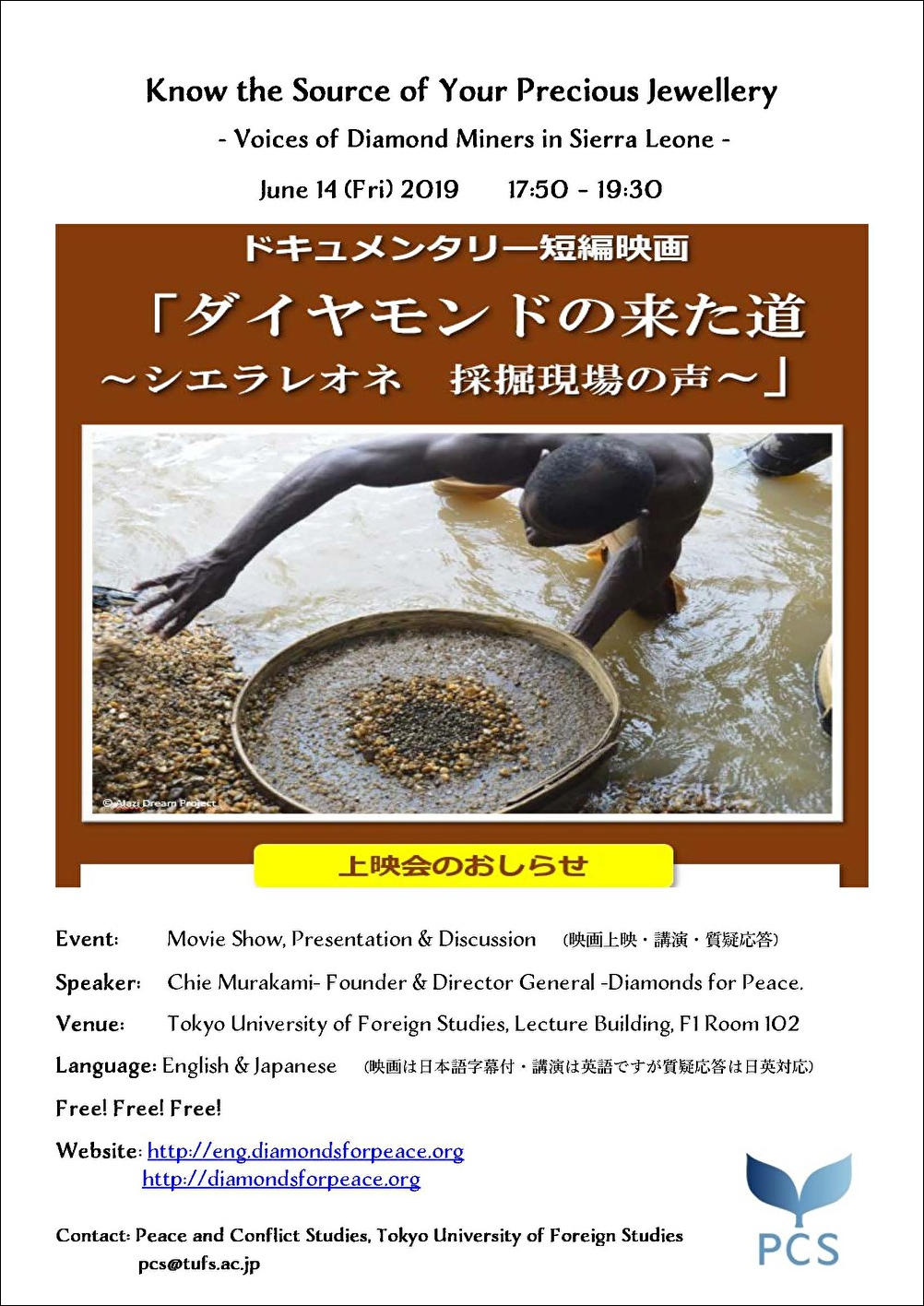 Peace and Conflict Studies, TUFS will show a short documentary about diamond mining in Sierra Leone on June 14th, 2019. The documentary's title is "Voices from the Mine" which was made by reseachers team of University of Bath. The team has conducted fieldwork more than 1 year and interviewed people involving diamond mining in Sierra Leone.
After showing the documentary, Ms. Chie Murakami, Founder & Director General, NGO Diamonds for Peace, will give a presentation. Admission is free and anybody can take part in.
Diamond for Peace, the NGO who are in charge of Japanese subtitle to the documentary, will also hold a writing competition of reports about watching the documentary. Please visit here for more details (website is written in Japanese, but they accept reports in English).
◆Programme:
Movie Show (Appx. 35 min)
Presentation by Ms. Chie Murakami
Discussion
◆Date & Time: June 14th, 2019 5:50 - 7:30 pm
◆Venue: Room 102, Research and Lecture Building, Tokyo University of Foreign Studies
◆Language: English and Japanese (The documentary in English with Japanese subtitles, and the presentation in English.)
◆Admission: Free