The follow-up seminar of the 4th SAJU Forum "Japanese-African University Dialogue on Global Sustainable Development" was held on August 27th, 2019. The presidents and researchers of universities in Japan and African countries and businesspersons attended as panelists, including President Kayoko Hayashi of Tokyo University of Foreign Studies.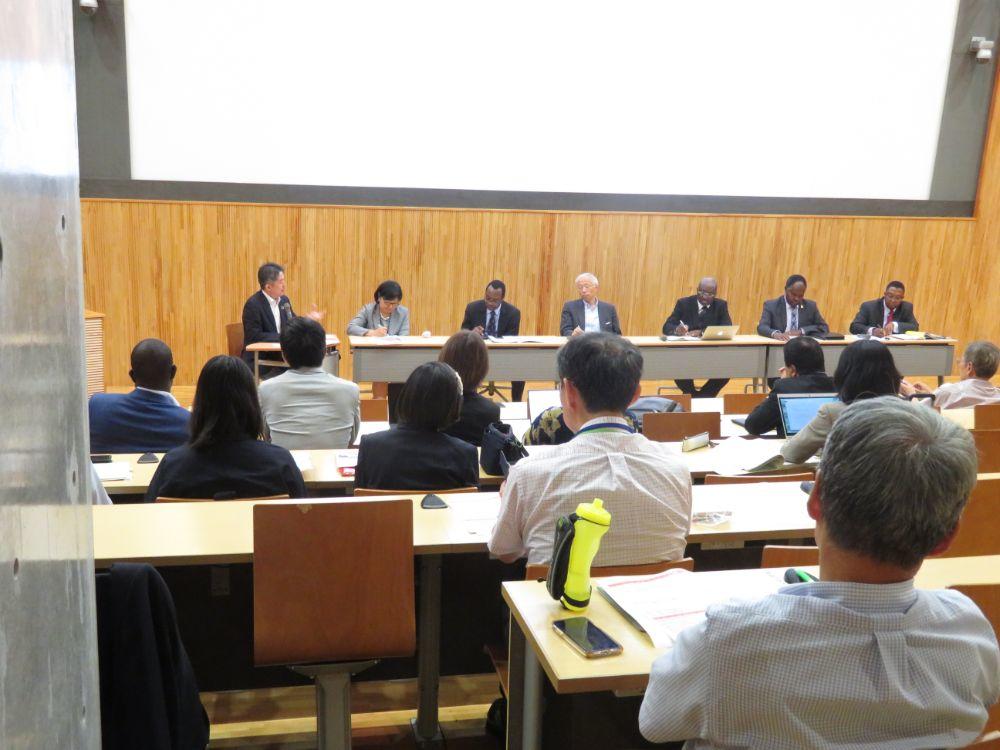 The seminar had two sessions. In the first session, we had a panel discussion themed on "the Role of Universities for Global Sustainable Development". The universities and the research institutions from Japan, South Africa, Zambia, and Kenya explained their current activities and challenges.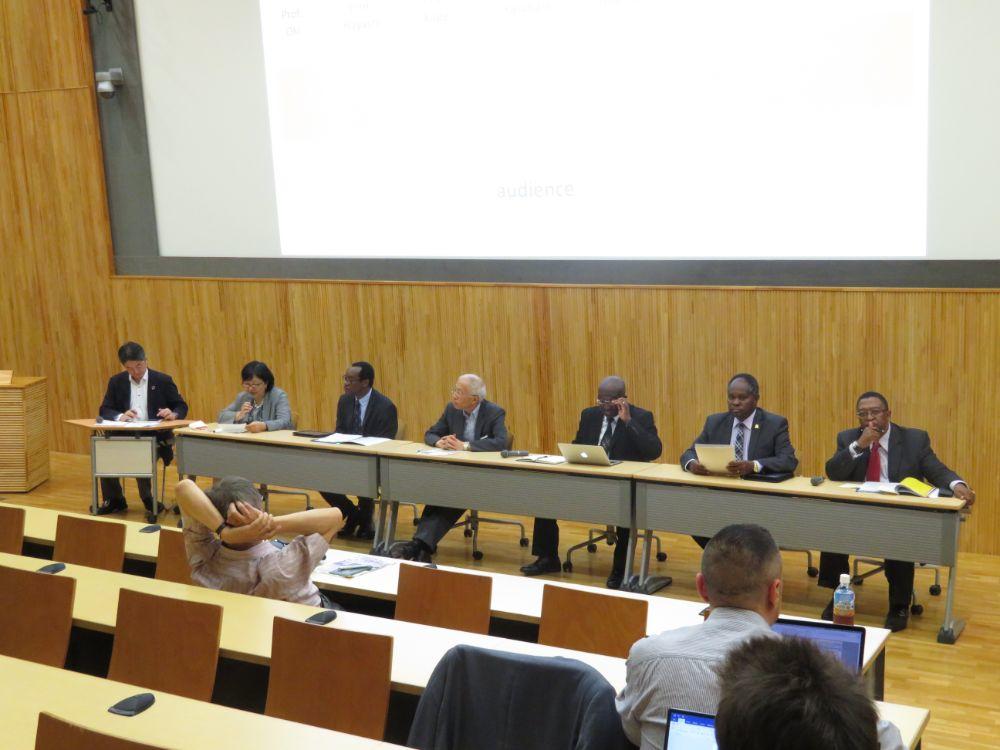 President Hayashi stated that Tabunka-kyousei (Intercultural Coexistence) is indispensable to make the globalized world peaceful. Besides, she mentioned that Tokyo University of Foreign Studies, as the university which has strengths in foreign languages and cultures as well as area studies, should play a key role for it.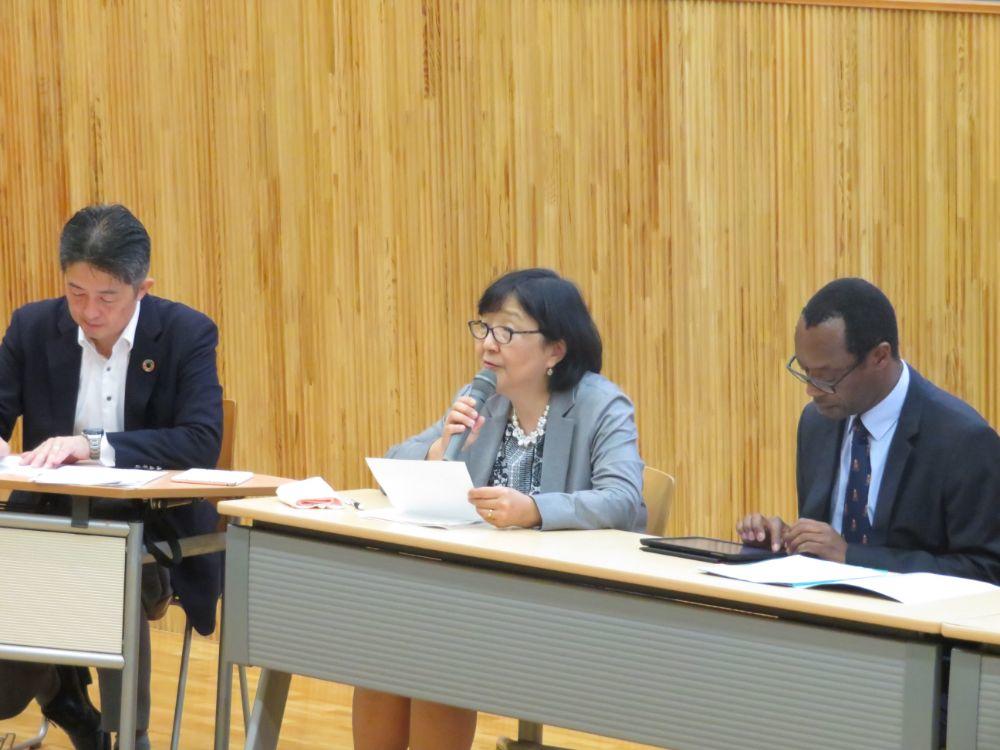 In the second session, the researchers of economics and business and businesspersons who do business in or with African countries discussed on "International University-Industry Collaboration for Africa's Sustainable Industrialization". They argued possibilities and challenges of industry-academia collaboration.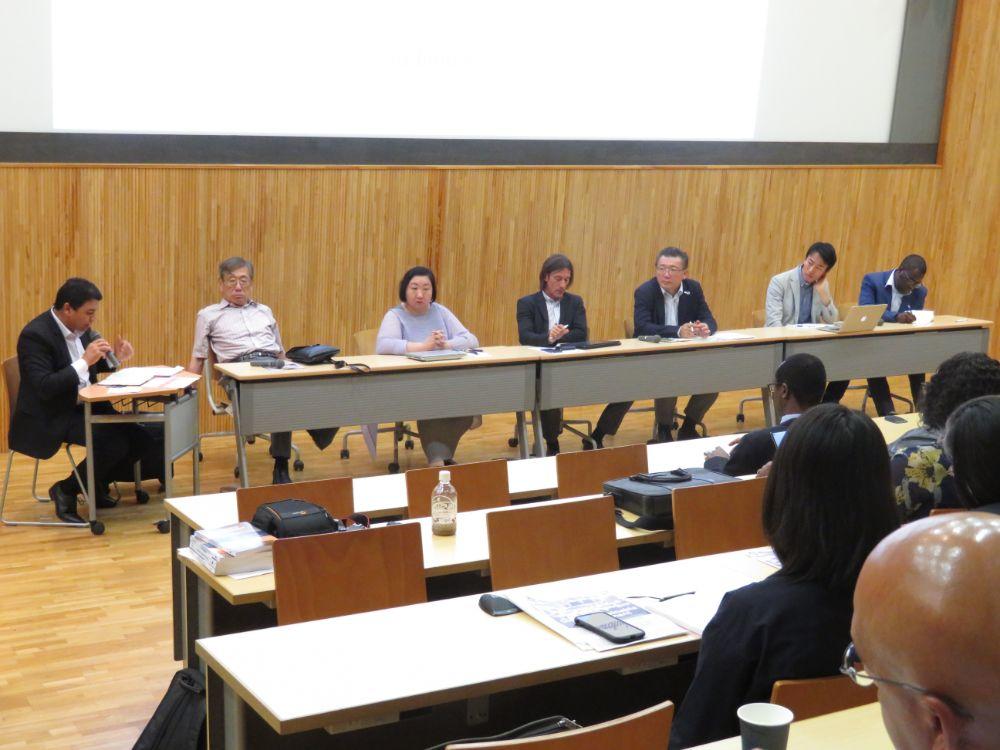 At the end of each discussion, many participants poses questions, and we could see our new challenges.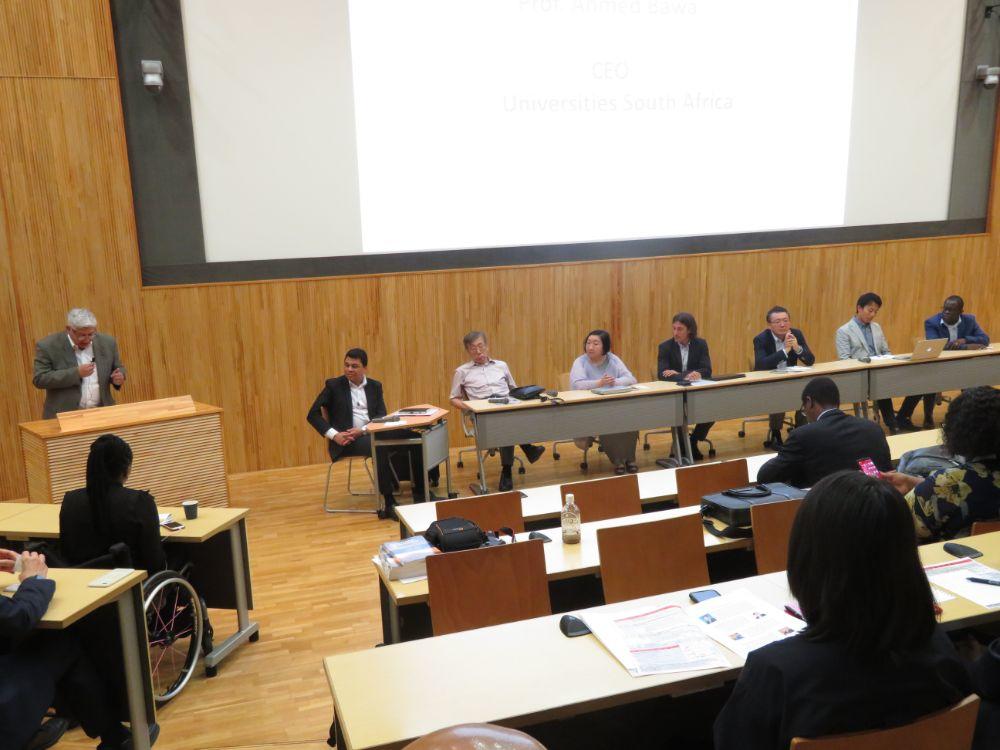 Through the seminar, the participants could understand the activities of each universities, research institutions, and companies, and we could also offer them an opportunity to build new networks.