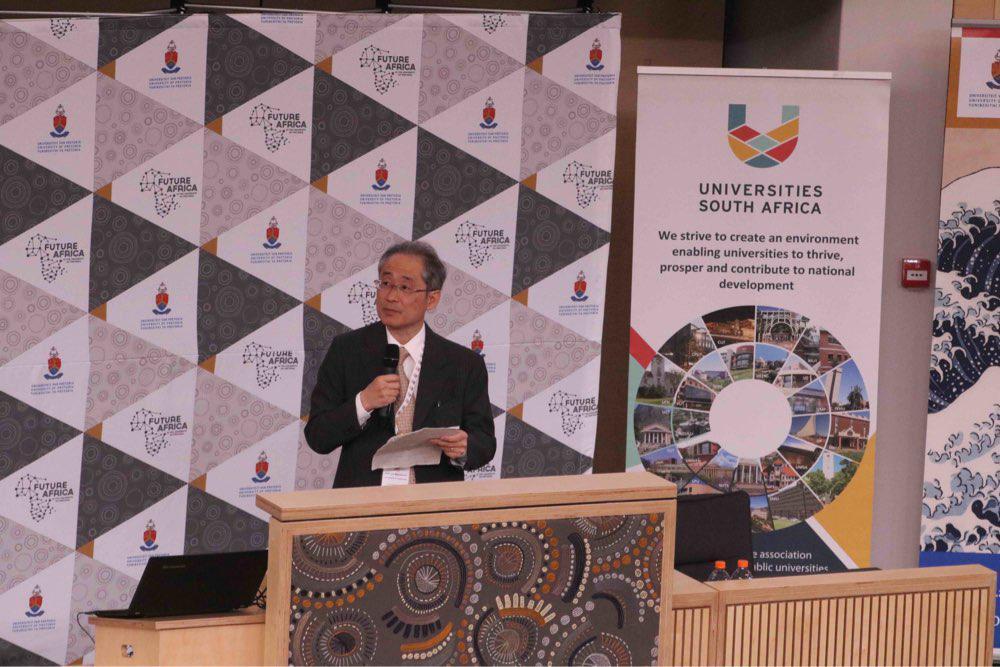 The 4th South Africa - Japan Universities (SAJU) Forum took place on 23, 24 May 2019 at the Future Africa Campus of the University of Pretoria (South Africa), where over 220 delegates from Japan and South Africa participated.
Professor Matsukuma, a vice president of Tokyo University of Foreign Studies (TUFS), remarked at the opening session and emphasized the importance of the SAJU forum as below: "today, to confront complex problems in the globalised world, academics as well as practitioners have daunting tasks to take on. In this context, a platform like SAJU is critically needed for a serious dialogue".
Professor Takeuchi, a director of African Studies Center - TUFS, also delivered presentation at the second day and explained our effort to promote the student and scholar exchange programme between two countries.
Programme is available. Click the link: isrtx_SAJU_conference_programme_d5.pdf