[日本語 | Bahasa Melayu]
Hiroki Nomoto
Associate Professor
School of Language and Culture Studies
Tokyo University of Foreign Studies (TUFS)
BA (Tokyo), MA (TUFS), PhD (Minnesota)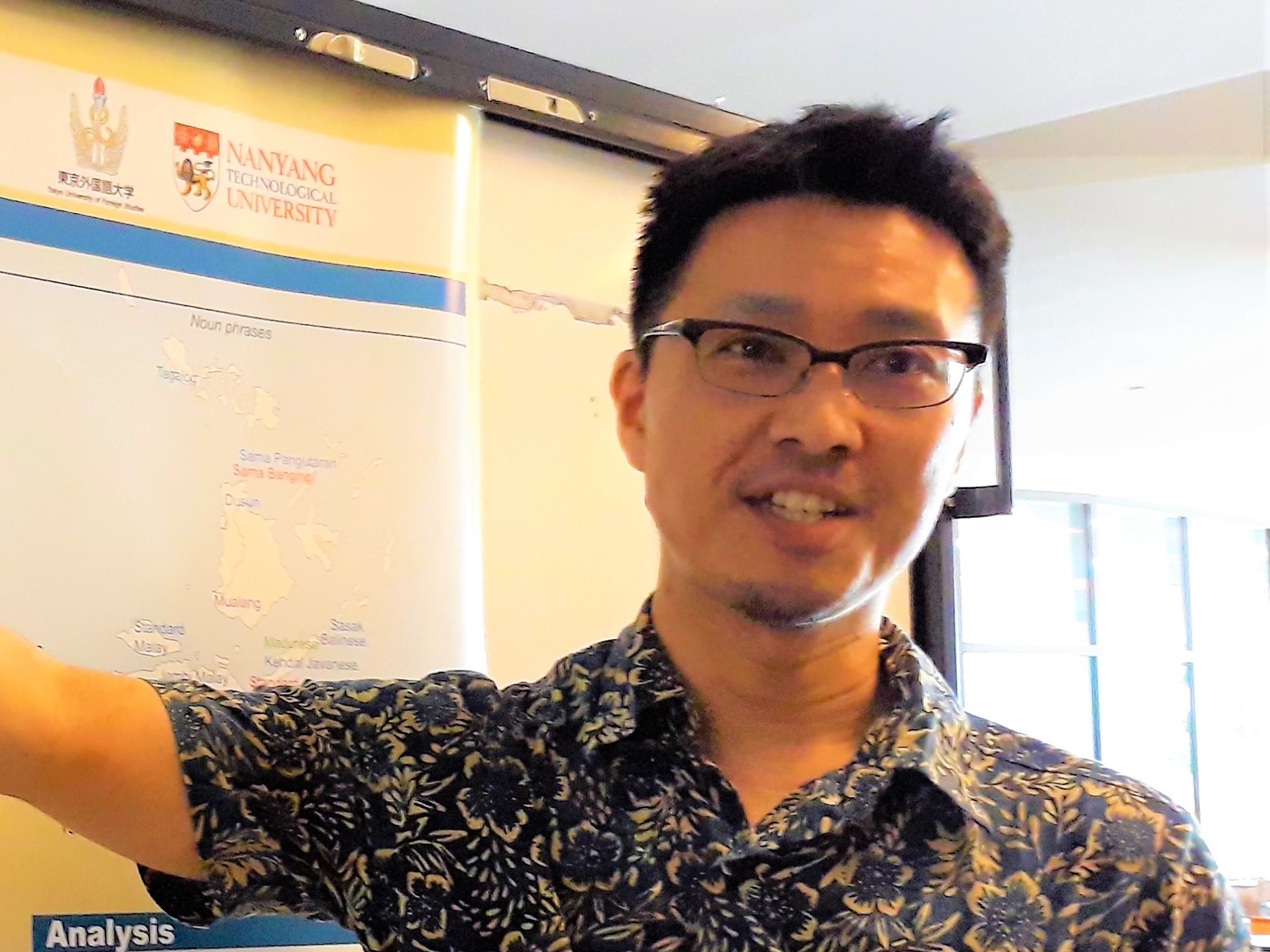 Areas of Interest | Selected Publications | Teaching | Linguistics Links | Contact
Upcoming
Recent
27 Apr 2023: 'Honorific titles are D' has appeared in Proceedings of the Linguistic Society of America.
14 Apr 2023: 'A null stem analysis of Persian copular verbs' (co-authored by Wataru Okubo) has been published.
15 Mar 2023: 'Pronoun substitute annotation in seven Asian languages' at The 29th Annual Meeting of the Association for Natural Language Processing (with Ryuko Taniguchi, Shiori Nakamura, Yunjin Nam, Sri Budi Lestari, Sunisa Wittayapanyanon (Saito), Virach Sornlertlamvanich, Atsushi Kasuga, Kenji Okano and Thuzar Hlaing). Related annotations are available here.
24 Feb 2023: Kho ngữ liệu lời nói tiếng Việt đã được xuất bản.
5-8 Jan 2023: 'Honorific titles are D' at the 2023 Linguistic Society of America (LSA) Annual Meeting.
29 Dec 2022: ETA: Easy Text Annotator has been released.
21 Dec 2022: MALINDO Morph ver. 20221221 has been released.
1-3 Dec 2022: 'Corpora of linguistic acceptability (CoLA) as a tool for objective determination of the difficulty of grammar points' (with Rin Kuroda) at CLaSIC 2022.
28 Nov 2022: 'Aspek nahu dalam penterjemahan bahasa Jepun-bahasa Melayu: Ayat kewujudan dan pengguguran pro' telah diterbitkan oleh DBP.
5 Nov 2022: 「何を受動文と呼ぶか・呼ばないか?」日本英語学会第40会大会公開シンポジウム.
24 Oct 2022: Sound files for TALPCo (TUFS Asian Language Parallel Corpus) have been released.
6-7 Aug 2022: 'Baru and baharu: Which is new?', 'Pronoun substitution in Javanese, Indonesian, and Malay' (with Yoshimi Miyake and Sri Budi Lestari) and 'A comparison of speech act participant referring expressions in Malay and Japanese' (with Wataru Okubo and Shiori Nakamura) at the 25th International Symposium on Malay/Indonesian Linguistics (ISMIL).
19 Jul 2022: 'Ayat Pasif: Kelihan terhadap Dialek Melayu dan Bahasa Serumpun' di Bicara, Universiti Utara Malaysia.
22 Jun 2022:「英語の受動文の研究から見たマレー語」東京外国語大学語学研究所定例研究会.
18-19 Jun 2022:「代名詞代用・呼びかけ表現の多言語データセット」日本言語学会第164回大会(谷口龍子、大久保弥、南潤珍との共同発表).
8 Jun 2022: 'Ergative extraction and the emergence of the active voice in Sumbawa' has appeared in Proceedings of the Twenty-Eighth Meeting of the Austronesian Formal Linguistics Association (AFLA).
Areas of Interest
Linguistics

Syntax
Semantics/Pragmatics
Malay and related Austronesian languages
English varieties in Southeast Asia
E-mail:

nomoto 〈ΑΤ〉 tufs.ac.jp

Mailing address:

Tokyo Gaikokugo Daigaku
3-11-1 Asahi-cho
Fuchu, Tokyo 183-8534
Japan