Professor Emeritus Hiroko Fujimori is Awarded the Medal with Dark Blue Ribbon
April 2, 2021
Professor emeritus Hiroko Fujimori was awarded with the Medal of Honor on February 27, 2021 with university president Ms. Hayashi presenting Professor Fujimori with a congratulatory award.
Professor emeritus Fujimori has made an enormous donation to TUFS in the hopes that we use it to continue our contribution to Japanese Language education. She was awarded with the Medal with the Dark Blue Ribbon because of this donation.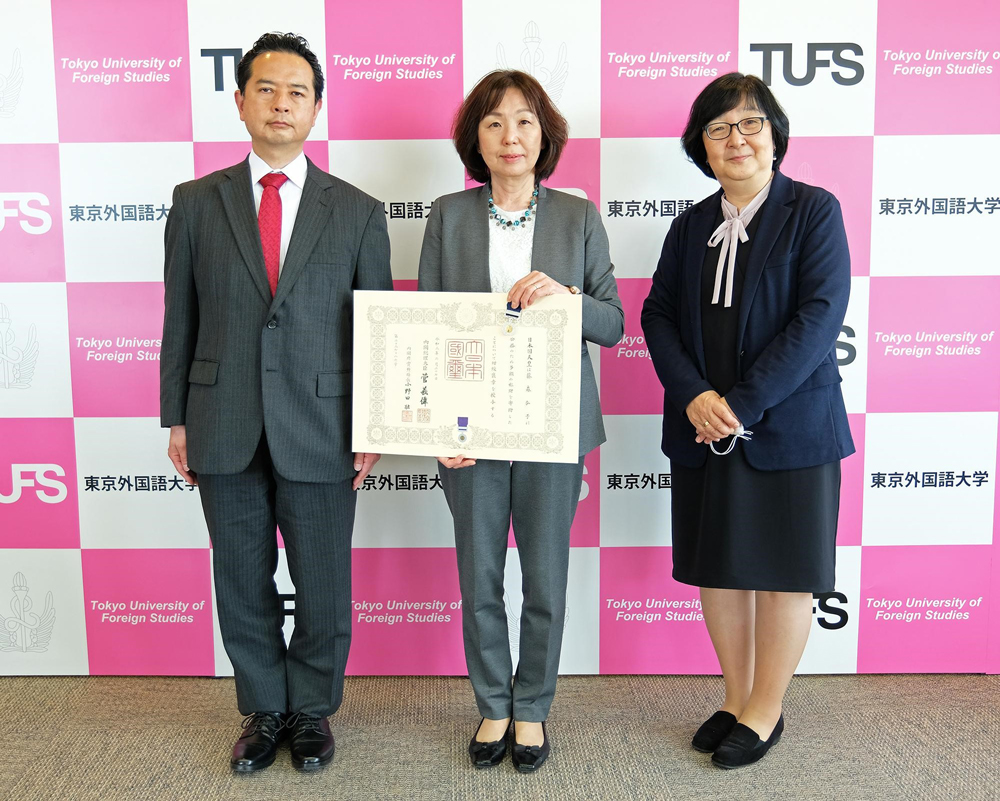 ※Masks were momentarily took off for the picture.