TUFS Holds Joint Education Program with Royal University of Phnom Penh
September 4, 2019
From Friday 19th until Saturday 27th of July, TUFS welcomed six students from the Royal University of Phnom Penh (Cambodia) into the short-term Joint Education Program, a part of TUFS' Inter-University Exchange Project, the "TUFS Japan Specialist Program for the Enhancement of Japanese Language and Cultural Outreach in Myanmar, Laos and Cambodia".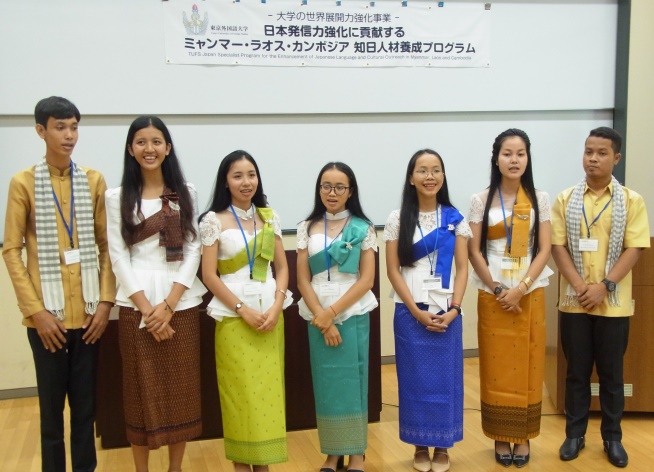 For more information on the program's opening ceremony, click the link below.
http://www.tufs.ac.jp/NEWS/trend/190724_2.html
During this program, students majoring in Khmer (Cambodian) at TUFS, and students from the Royal University of Phnom Penh engaged in tandem learning together. The tandem learning was carried out in groups of four (one Phnom Penh student and three TUFS students), and conducted completely in Khmer. This was a very good opportunity for the 17 TUFS student participants to put the Cambodian proficiency skills they have acquired through their studies into practice.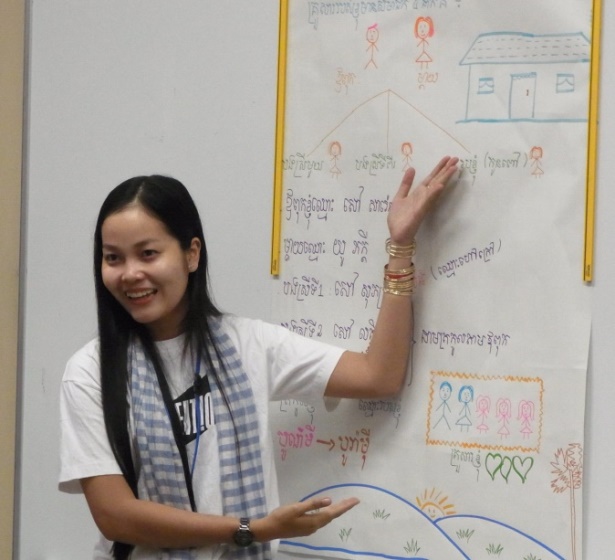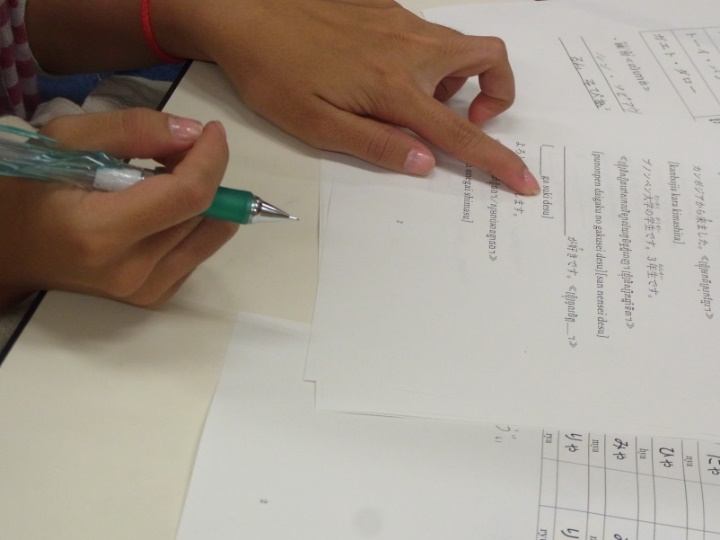 The Cambodian students took an introductory class on Japanese culture taught by visiting scholar Professor BAN Sovathana. In addition to this, the students also learnt about Japanese history by visiting the Edo-Tokyo Museum and the Sensōji Temple. Finally, they were also able to experience Japanese culture through tea ceremony classes, kimono-wearing sessions, and visiting the homes of Japanese people.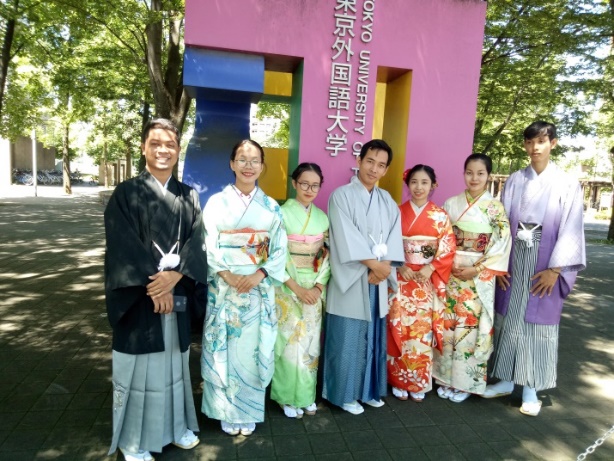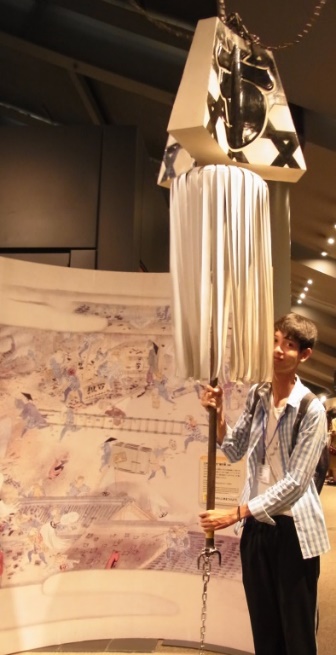 These excursions were held by Professor Nget Daro, who also held a lecture on foreign language learning. In addition to this, the professor discussed credit exchange and quality assurance based on the "ASEAN Plus Three Guidelines on Student Exchanges and Mobility", and gave their opinions regarding developing the cooperative relationship between our two universities. Professor Nget Daro also visited the Royal Embassy of Cambodia in Japan on Monday the 22nd of July to negotiate visa applications for student exchange.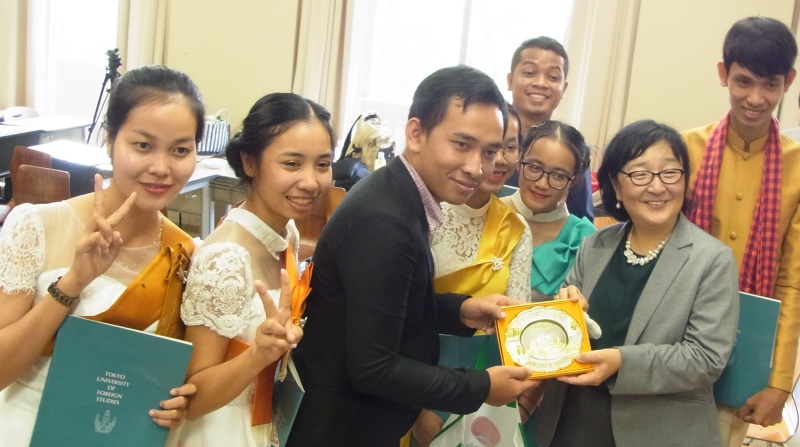 A sneak peek of the short-term JEP can be seen on the official TUFS YouTube channel, YouTube: TUFS Channel.
◆Cambodian Exchange Students (short-term JEP) give poster presentations on their hometowns
(Khmer with Japanese subtitles)