TUFS Global Community Meeting Held in Paris & Madrid
February 26, 2019
On Thursday the 29th of November 2018, a TUFS Global Community Meeting was held in Paris, France. On the following day (November 30), another TUFS Global Community Meeting was held in Madrid, Spain. For both cities, this was the first TUFS Global Community Meeting to be held in three years, with the last being held in Paris and Madrid in September 2015 and December 2015 respectively.
As part of the TUFS Global Community Project, this meeting was held with the aim of forming a network between TUFS faculty and graduates, and providing overseas exchange support for current exchange students.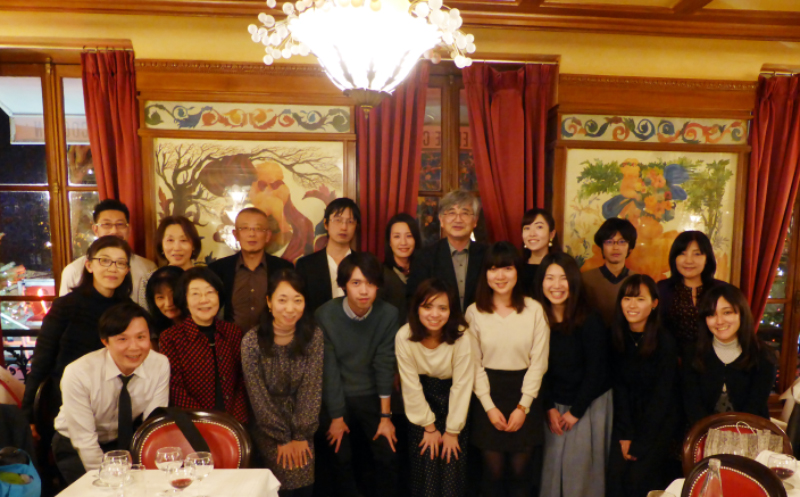 The Paris meeting was attended by 20 people including Professor Yuji Kawaguchi, eight students currently on exchange in France and its neighboring countries, and 11 alumni from the Tokyo Gaigokai Paris branch working in Paris. Through this meeting, which transcended generations, the TUFS Global Community network in France was further strengthened.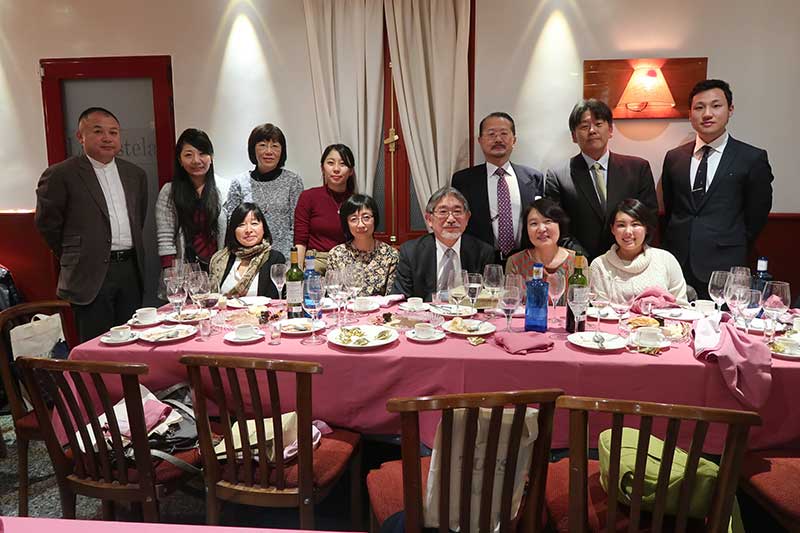 The Madrid meeting was attended by 12 people including President Hirotaka Tateishi, Secretary-General Katsuhisa Sagisaka, Professor Taku Shinohara and a TUFS administrative staff member, six graduates working in Spain (including one who is the Consul General of the Embassy of Japan in Barcelona) and two students currently on exchange in Spain. Participants could ask questions to and exchange information with President Tateishi, which made the meeting very worthwhile.