TUFS Student Wins Award at JCF Student Film Festival
February 22, 2019
A film directed by TUFS student Kensho Yotsumoto (School of Language and Culture Studies, German Language Studies, Culture and Literary Studies, fourth year), "Saying I Love You", was selected and awarded in the Student Film Award Division at the 15th JCF Student Film Festival.
The JCF Student Film Festival is a student film festival created around the concept of "discovering and nurturing talent that will contribute to the world", and is also one of Japan's representative independent film festivals that gather the interest and support of many youths. This year, around 134 films were entered into the competition, of which 20 film were selected and awarded by the judges.
Comment – Kensho Yotsumoto
I feel very happy that, out of all the submitted films, my film was awarded. This film, which I made with the theme of "communication" in mind, would not have become a reality if it weren't for all the experiences I've had at TUFS. As a TUFS student I am interested in all cultures and enjoy trying to understand them more. These qualities can be applied in any field, so I hope that more students become interested in creative pursuits. I would also be very happy if fellow TUFS students could take a moment to watch my film.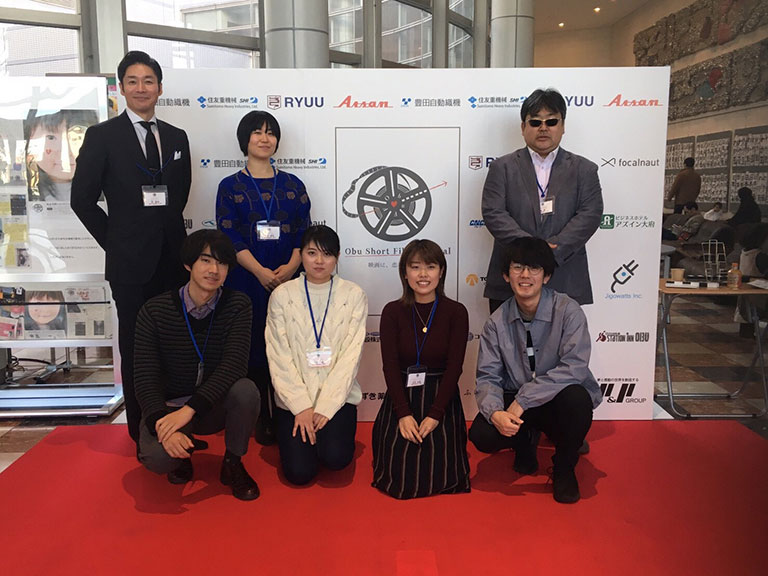 Award History
"Saying I Love You"
Director: Kensho Yotsumoto
September 2018 Selected Film, Koenji x Asagaya Film Festival
October 2018 Selected Film, 1st Ibuki Film Festival
November 2018 Selected Film, Kansai Student Film Festival
Selected Film, Tsurukawa Short Movie Contest
January 2019 Selected Film, 2nd Obu Film Festival Student Division
February 2019 Selected Film, Seisho Cinema Fes 2nd