GAIGOSAI Reservations Start
November 5, 2021
GAIGOSAI reservations are available since today, November, 5 from 10 A.M. You need to make a reservation to enter this year's GAIGOSAI. Please make your reservations for access to GAIGOSAI and "gogeki" (multi language plays) through "PassMarket" and "LivePocket" respectively.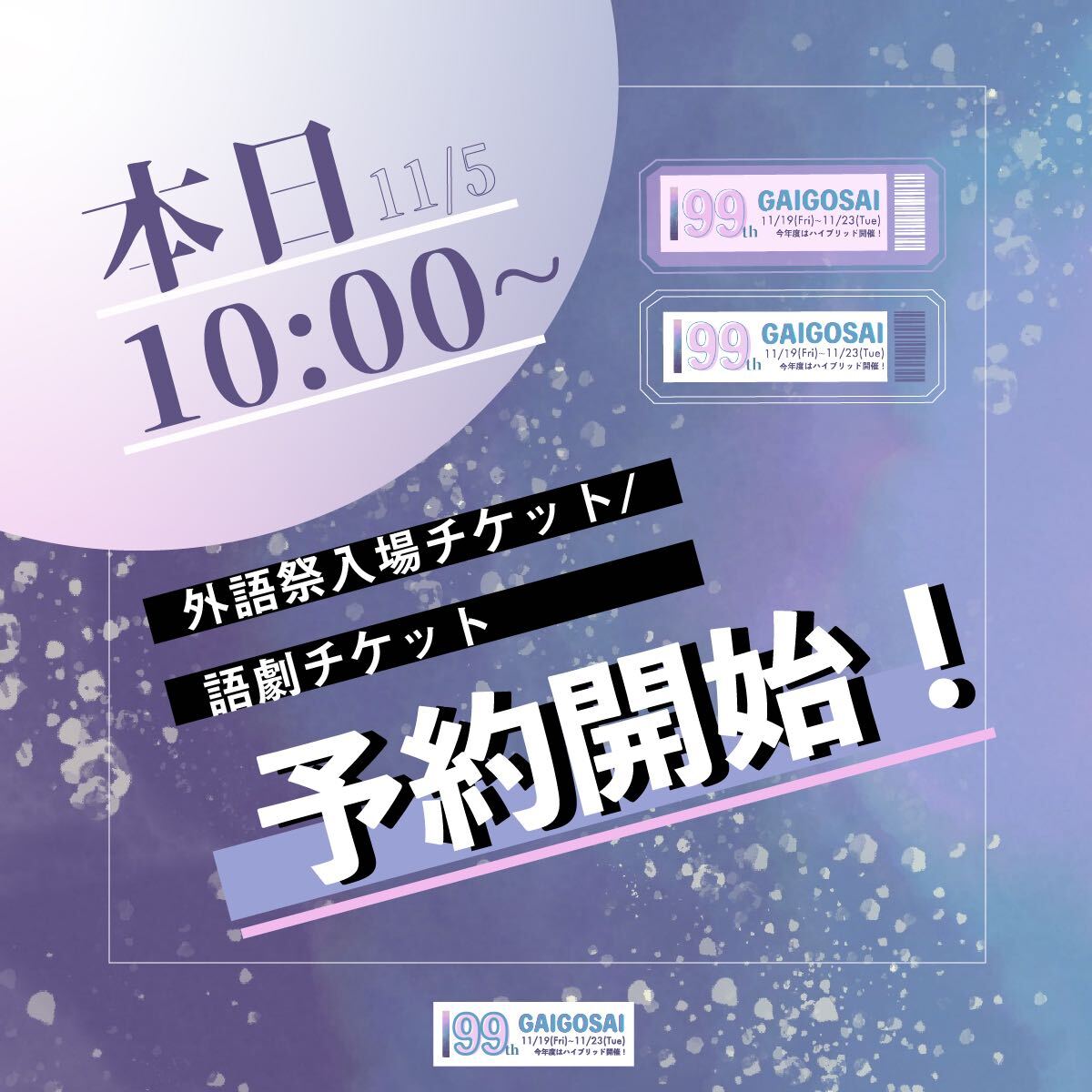 Today 11/05 10:00〜
Reservations for GAIGOSAI access/ Gogeki start!
・Check covid-19 guidelines on the GAIGOSAI WEB before coming
・You cannot access the "gogeki" with an access pass.
・People who have a fever of more than 37.5 ℃ will not be able to come. Refrain from coming if you are not feeling well.
・Please contact 99thGAIGOSAI@gmail.com for ticket/pass-related inquiries.
【Access Pass Reservation】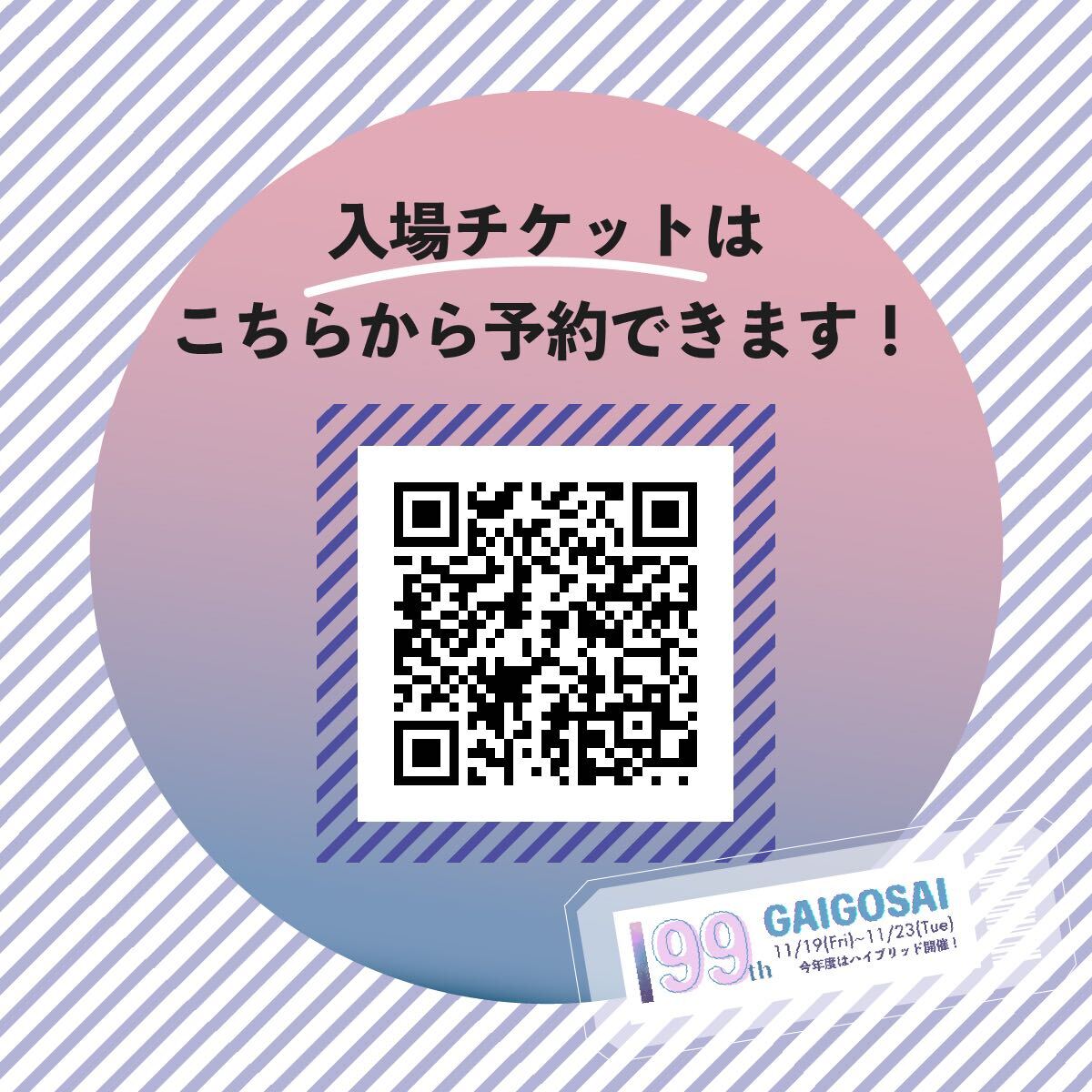 You can book your access pass here
【GOGEKI Ticket Reservation】
You can book your GOGEKI ticket here
Please make sure to read the covid-19 guideline in the GAIGOSAIWEB before attending GAIGOSAI. Check the GAIGOSAI WEB and other official social media accounts for details of each GAIGOSAI project.
We look forward to your reservations!