Due to the suspension of new entries of foreign people since November 2021, we were forced to stop our student exchange. However, now that the border measures changed from March 2022, we are welcoming new students from Protestant Institute of Arts and Social Sciences (PIASS) in Rwanda very soon. Let us introduce our two new exchange students.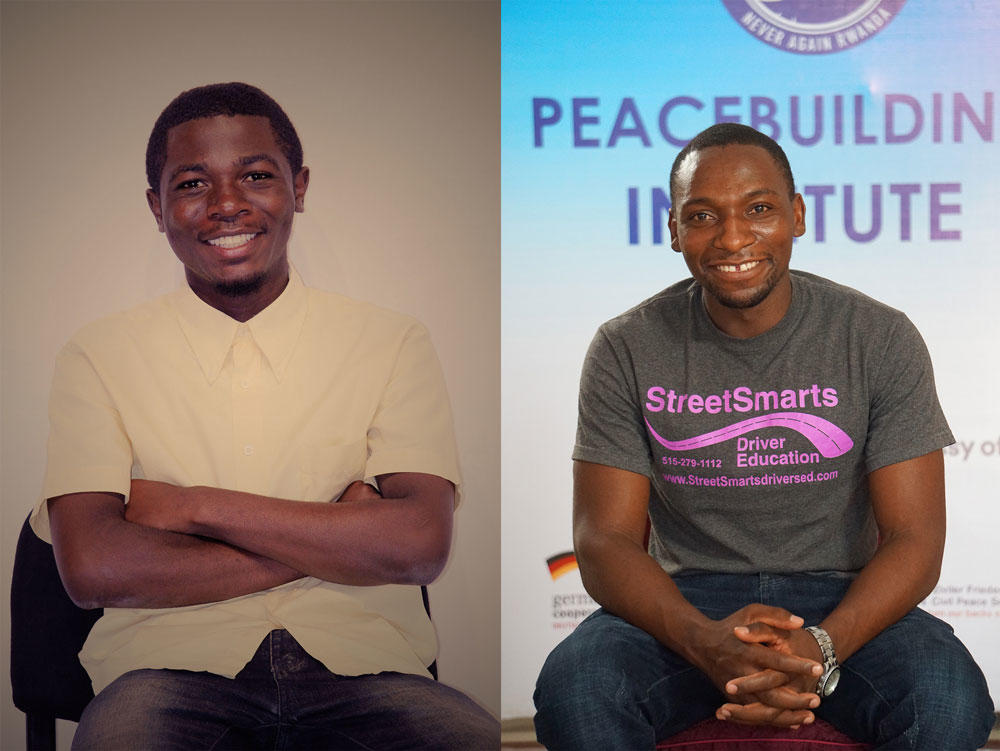 The one is Mr. Kani Bahoya Paul, from Decmocratic Republic of the Cong (the photo on the left), and the other is Mr. Emmanuel Wepngong Jato, from Cameroon (the photo on the right).
Both study at Peace and Conflict Studies course at PIASS.
Their airfares will be supported by Inter-University Exchange Project (Africa), while the support fund from our crowdfunding project which we conducted in spring 2020 will be used to support their life expenses. (They will receive scholarship from JASSO every month as their life expenses, but we cannot say it is sufficient for international students to live in Tokyo.)
We'd like to express our gratitude to Dr. Kazuyuki Sasaki at PIASS, who are in charge of all the procedures to send his students to TUFS, including a student selection, and a mentor to studens.
We are also grateful to the crowdfunding supporters. Since Inter-University Exchange Project (Africa) was started in fiscal year 2020, airfares for exchange students from the partner universities can be covered with its budget. However, as mentioned previously, they can barely make ends meet with scholarship. It is always important for international students to learn and understand Japan itself, Japanese culture and history by their experiences, not in a class room but outside. We will make good use of the support fund to help it.
The itinerary are currently being adjusted, but they will attend TUFS's courses from Spring Semester 2022. Before that, however, they will participate in some online programs organized by Inter-University Exchange Project (Africa) in March, such as Japanese intensive classes, Experience Hiroshima Online, and Sake Lecture & Virtual Brewery Tour.
Paul and Jato sent us their messages for us, so pelase read from the links below.