History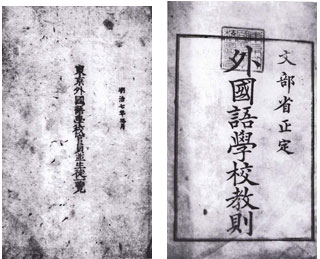 Tokyo University of Foreign Studies has a long history. Its origins are traced to Bansho Shirabesho (Institute for Research of Foreign Documents), established by the Edo shogunate in 1857. It is no exaggeration to say that the history of studies of foreign countries in Japan began with that government-run school, the ancestor of TUFS. It is not easy, however, to clearly affirm when TUFS was founded as a modern educational institution. The reason is that TUFS shares the same roots as several other educational institutions founded in the Meiji era, the dawn of modern education in Japan. They include schools that after many twists and turns branched into today's University of Tokyo and Hitotsubashi University.
The ancestor of TUFS as a modern school organization is Tokyo Gaikokugo Gakko (Tokyo School of Foreign Languages), founded in 1873 through Kaisei Gakko (current University of Tokyo), a school with two departments (English and French) established in 1869. At that time, Tokyo Gaikokugo Gakko had five language departments: English, German, French, Russian, and Chinese. In 1885, this school merged with others to form Tokyo Shogyo Gakko (Tokyo School of Commerce), later renamed Koto Shogyo Gakko (High School of Commerce). That school later became today's Hitotsubashi University. With that merger, all independent institutions for foreign-language education briefly disappeared in Japan.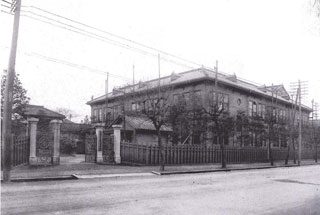 In 1897, however, Gaikokugo Gakko (School of Foreign Languages) was formed again as an organization affiliated with Koto Shogyo Gakko. For this reason, TUFS officially dates its founding to 1897. In 1899, Gaikokugo Gakko attached to Koto Shogyo Gakko was renamed Tokyo Gaikokugo Gakko (Tokyo School of Foreign Languages) and separated from the High School of Commerce. Subsequently, Tokyo School of Foreign Languages followed a path as an independent state-run educational institution though its name was changed several times.
Based on its history as described above, TUFS calls 1873 the year of the commencement of foreign-language studies, 1897 as the year of its foundation, and 1899 as the year of its independence.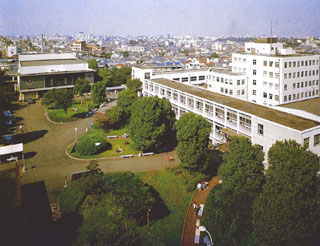 After World War II, in 1949, TUFS was established as a university organized under the new postwar educational system. Initially, when it was formed as a new-system university, it had only one undergraduate program with twelve departments. Afterward, the University graduallyincreased the number of its departments and other organizational units. Today, in addition to the undergraduage program, TUFS has a Graduate School of Area and Culture Studies, which offers a doctoral program, and two affiliated organizations: the Research Institute for Languages and Cultures of Asia and Africa, and the Japanese Language Center for International Students. In 2012, the undergraduate program was reorganized as two schools, the School of Language and Culture Studies and the School of International and Area Studies.
Initially, the campus of Tokyo School of Foreign Languages was located in Kanda Nishikicho in central Tokyo. Fires, earthquakes, and wartime damage forced the school to relocate its campus several times over the years, but after 1940 it mainly used school buildings at Nishigahara in Kita Ward, in the northwestern part of Tokyo. In 2000, TUFS moved its campus to Fuchu City in the western part of Tokyo, realizing education and research in an advanced IT environment supported by modern facilities and equipment.
Based on its history of more than 100 years, TUFS continues to play an important role as one of the hubs of international academic research and exchange in Japan in the 21st century.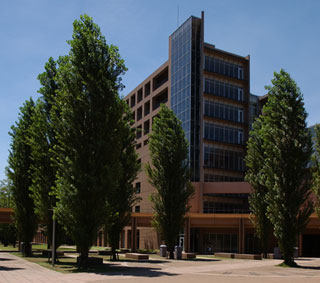 Contact Us

3-11-1, Asahi-cho, Fuchu-shi, Tokyo 183-8534, Japan
Tel:+81-42-330-5599 Fax:+81-42-330-5424
E-mail:gakusei-kakari