TUFS Global Community (Rio de Janeiro) Opened on March 19th
April 18, 2016
At the International Management Office, as part of the Super Global Project being implemented by TUFS, alongside the establishment of the Global Japan Office, we are developing the TUFS Global Community Project with the formation of a network between current graduating students and faculty members of TUFS and providing support to current students wishing to study abroad as our objectives.

As the very first meeting to be held in South America, the meeting in Rio de Janeiro also led to the opening of the 10th Global Japan Office at Rio de Janeiro State University for which President Tateishi, Dean, School of Language and Culture Studies, Prof. Bushida and Associate Prof. Miyachi joined local graduates, foreign exchange students and researchers and made up a total of 24 participants.

At this meeting which was made possible by the efforts and cooperation of the Rio de Janeiro branch of the Tokyo Gaigo Kai (lit. Tokyo Foreign Language Association, an alumni association), we had participants from a wide age range from current students studying abroad in Brazil to O.B seniors who have been living in Brazil for many years which led to a grand and yet peaceful gathering.

Alongside the activities of the Global Japan Office we are anticipating an increased spread of the TUFS networking which will be carried out in Brazil with Rio de Janeiro at the center.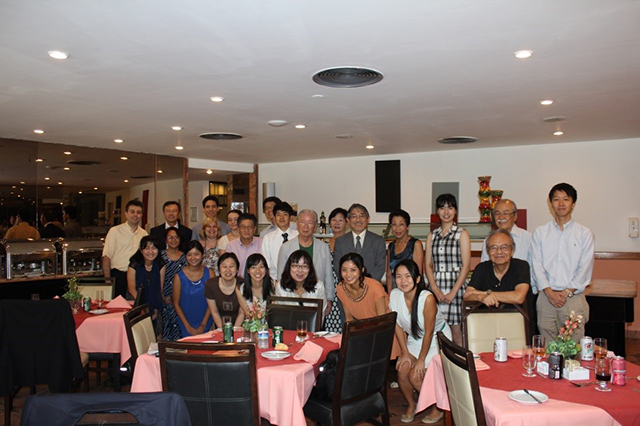 ※For more information regarding past TUFS Global Community gatherings please click here.
https://www.tufs.ac.jp/alumni/gcm/