5 exchange students from African countries arrived in Japan on September 27, 2022 and visited our ceter on September 29, 2022. They started their studies at TUFS from Fall Semester 2022. Including Paul and Jato who came to Japan in March 2022, we are currently accepting 7 exchange students from African countries, which is the largest number since our center, or even TUFS, was established!
Let us introduce 5 new exchange students: we have Annet and Themba from Unviersity of Zambia, and Amissi, Ines, and Patrick from Protestant Institute of Arts and Social Sciences (PIASS) in Rwanda. They will stay in Japan for 10 months until Spring Semester 2023 ends.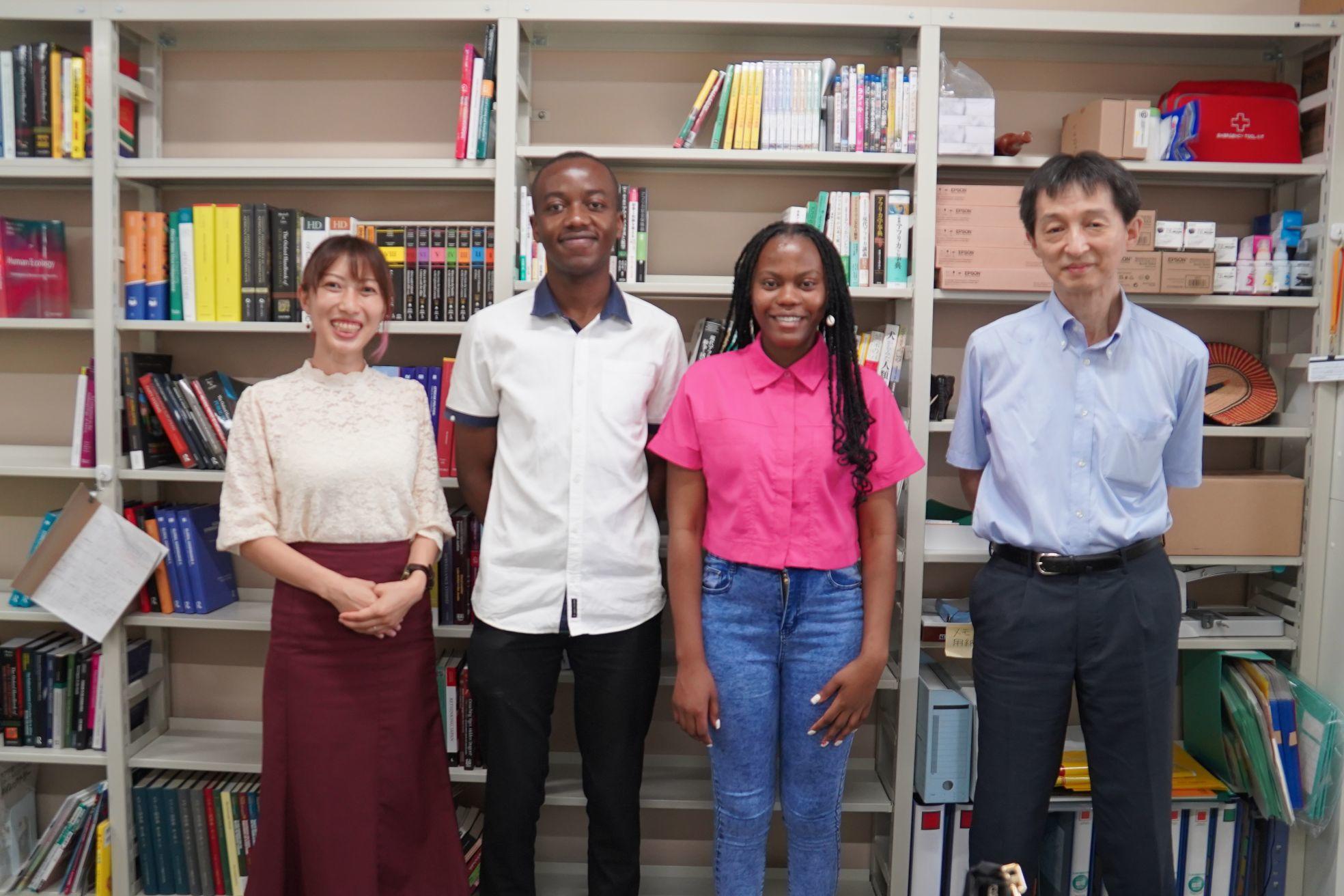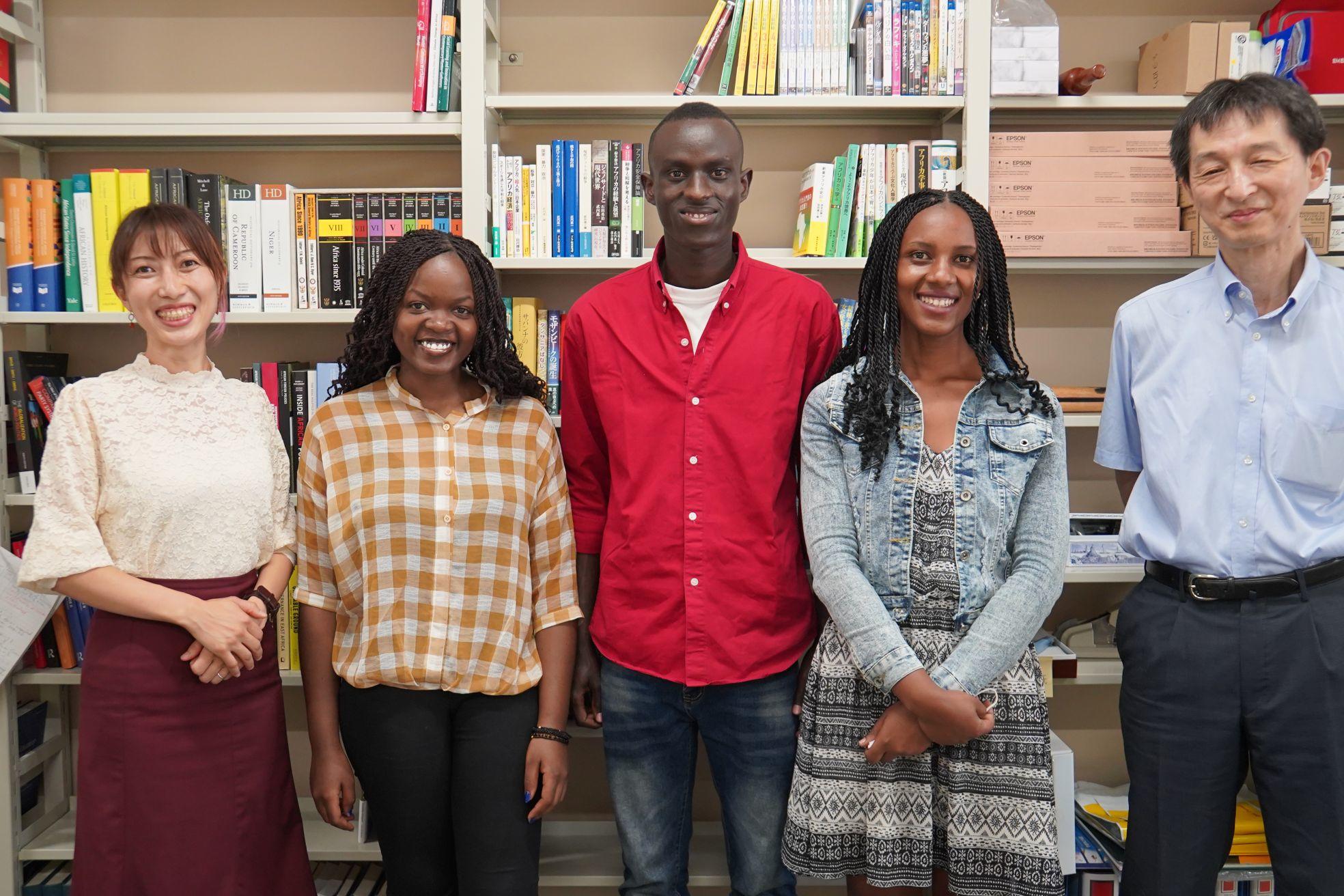 Those 5 students were provided the roundtrip air tickets by IAfP (Inter-Unviersity Exchange Project <Africa>), and also financial supports for their life expenses by Yazaki Corporation. Although they will receive monthly scholarship from Japan Student Services Organization (JASSO), it is insufficient for them to live in Tokyo where the cost of living is high and make their study abroad life fruitful. We would like to extend our gratitude to the great support from Yazaki Corporation.
We will introduce the students' activities in Japan on this website.