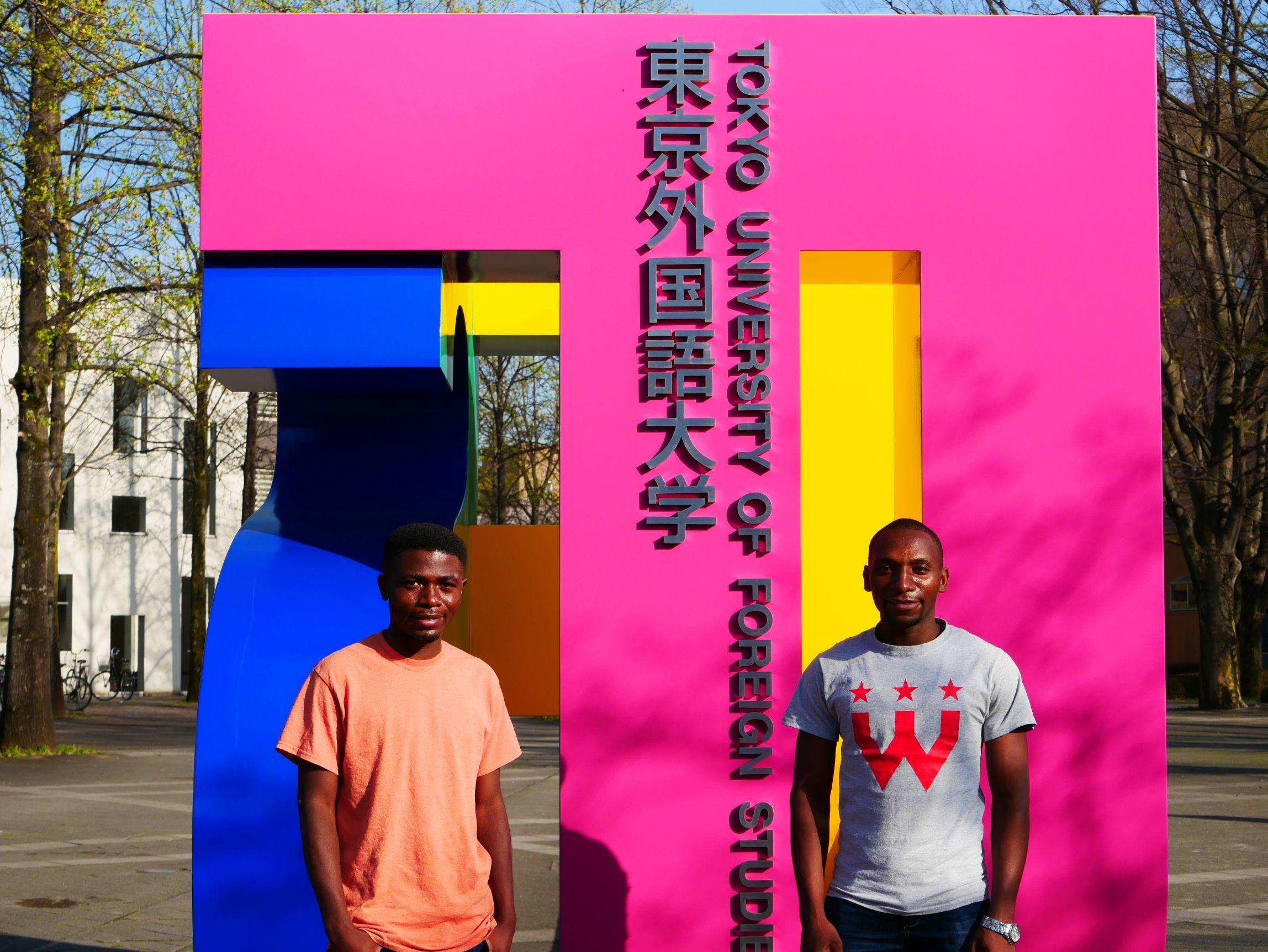 Paul and Jato, the exchange students of the fiscal year 2021 from Protestant Institute of Arts and Social Sciences (PIASS) in Rwanda, finally arrived at TUFS on April 6, 2022.
They left Rwanda in the evening of April 3. They were supposed to arrive in Tokyo on April 5, but they had to change the route and first landed on Kansai International Airport on April 5, and flied to Narita on April 6 with the supports by IAfP's members. It was a long journey for them. They arrived at TUFS just before the spring semester started on April 7.
Currently, Jato, who doesn't neet to be in quarantine, attends some courses face to face from the first day of the spring semester, while Paul is quarantine at his room in the TUFS dorm until the beginning of next week.
They will stay in Japan until February 2023. It is the very beginning of their life in Japan. Their updates will be posted on this website.