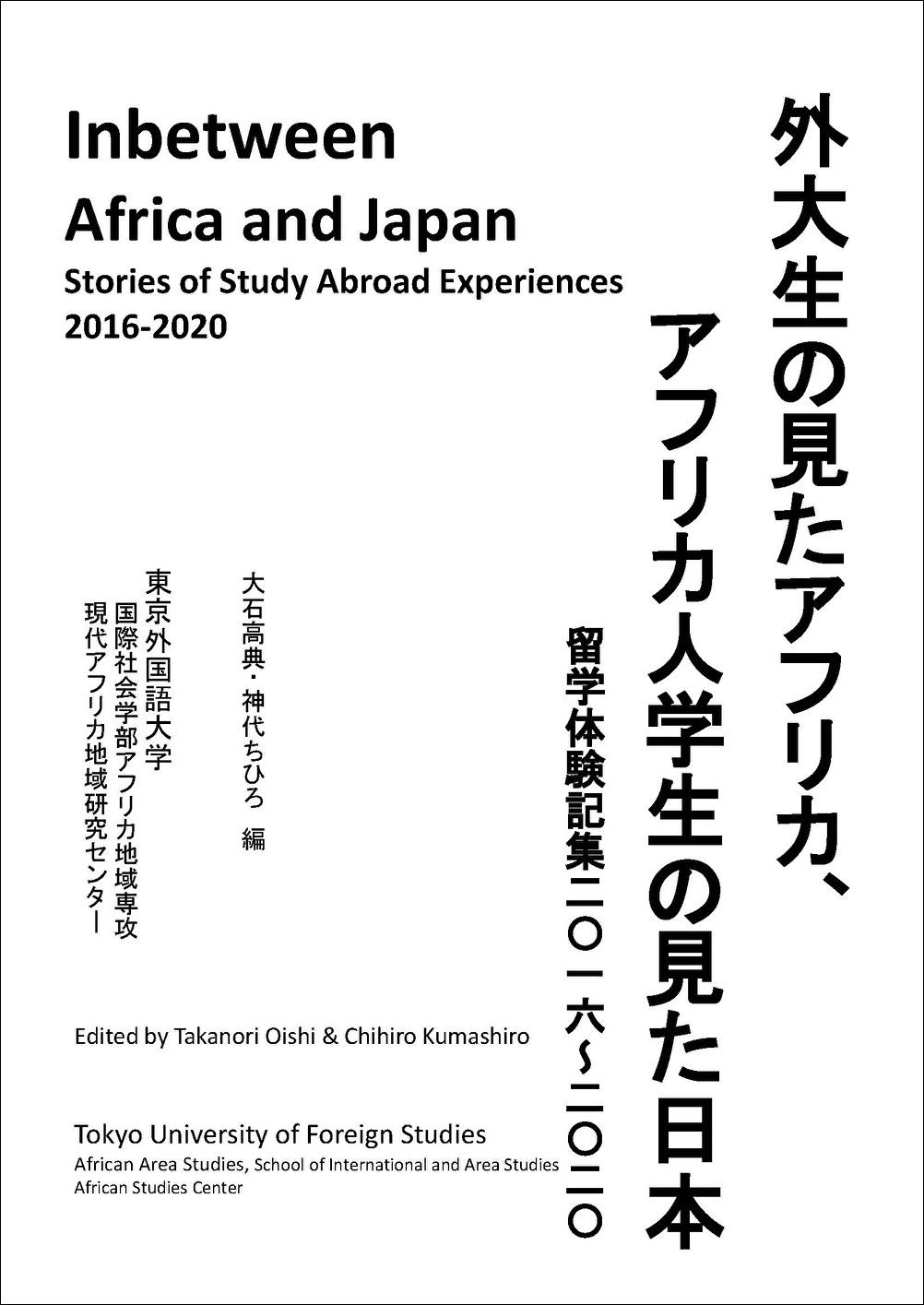 The collections of the essays by TUFS students who have studied in African countries and exchange students from African universities who have studied at TUFS have been published. This is a part of the activities by Inter-University Exchange Project (Africa). You can also read the essays by African students we have invited and introduced in this website. You can enjoy how African students lives were in Japan, as well as the various experiences of Japanese students who studied, did internships, joined volunteer activities in African countries.
* When you open the PDF file, you can see the icon

on the left side. The contents will be shown by cliking it, and you can go to each essay by cliking each title.