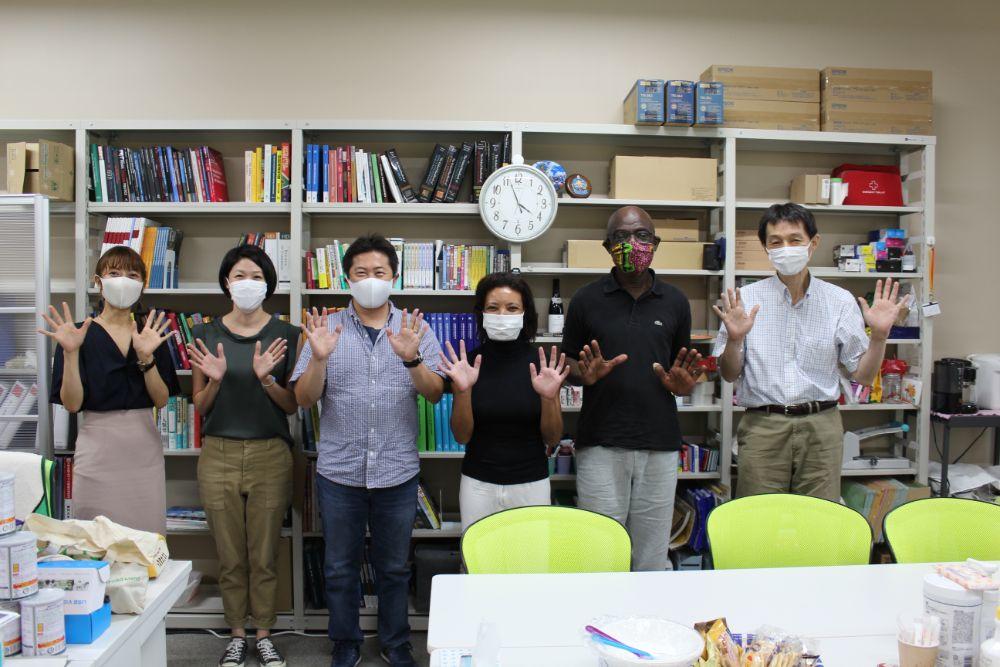 Prof. Scarlett Cornelisse, our visiting professor from Stellenbosch University, left Japan on September 1, 2021. Although she was supposed to stay in Japan from last May to the end of September, she decided to return 1 month earlier, considering the situation at her home university and in home country.
Prof. Conerlissen took charge of 2 classes: one is for undergraduate students and is about "Japan and its international cooperation with Africa", and the other is for graduate students and is about "Asia-Africa Relations". She came to Japan in the middle of May, so she gave lectures online during April and May. Other than them, she gave lectures for the ASC members' classes and took part in the event conducted by Inter-University Exchange Project (Africa).
Prof. Cornelissen has known Japan and Japanese Africanist for a long time, and Prof. Takeuchi is also one of them. There's no doubt that her relationship with us and African studies in Japan will continue, as we invite her to our 5 anniversary symposium in November.