Opening Ceremony of Global Japan Office Held in University of Salamanca
December 7, 2015
On Wednesday, December 2nd, the opening ceremony of the seventh Global Japan Office took place. The office is located in the Faculty of Philology, University of Salamanca. Mª Ángeles Serrano , the Vice-Rector of University of Salamanca, Vicente González Martin, the Dean of the literature department, TUFS President Tateishi and others involved with both Universities including Mr. Yoshida, the Director of The Japan Foundation, Madrid, were amongst the guests who attended the ceremony. Both Vice-Rector Serrano and President Tateishi delivered speeches at the opening ceremony. Afterwards, the Global Japan Office sign was revealed.

The University of Salamanca was first visited by Emperor Akihito in February 1985 (crown prince at the time) and since, many imperial officials often visited and had deep ties with the Japanese imperial family, it is said that this led to people involved with University of Salamanca having a very strong interest in Japan. As the visit of the Spanish-Japanese Cultural Centre (University of Salamanca) to TUFS in 2008, it became an opportunity to strengthen the academic cooperation, TUFS signed the academic exchange agreement with University of Salamanca. It is expected to be a key place for strengthening of academic exchange and cooperation in Japanese studies as TUFS opening the GJO office within University of Salamanca. Moreover, for the Japanese course that was established at University of Salamanca this September, a Japanese lecturer has been dispatched from TUFS in cooperation with the Embassy of Japan, The Japan Foundation, Madrid, and University of Salamanca.

After the opening ceremony, President Tateishi and Prof. Ito, Director of the Japanese Language Centre for International Students, TUFS, both gave a lecture in the auditorium entitled " From the world to Japan, from Japan to the world -the University network core to provide global human resources and knowledge " .

TUFS operates Global Japan Offices in major partner universities abroad, as key places for Japanese studies and education which is a part of the functions of Top Global University Project.

reference:
"TUFS Top Global University Project"
University of Salamanca Global Japan Office website page
http://tufs-sgu.com/gjo/gjo-salamanca/
Global Japan Office Opening Ceremony, and Lecture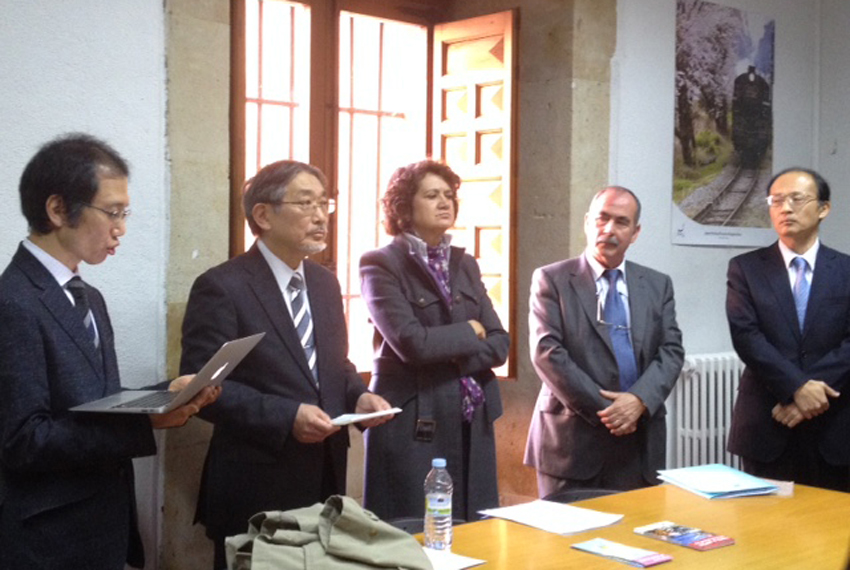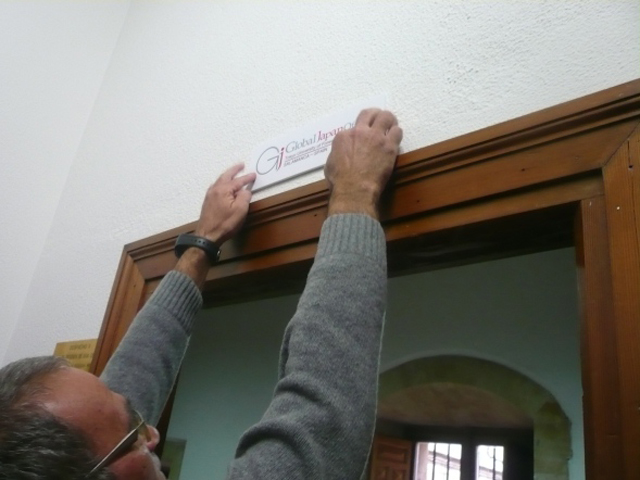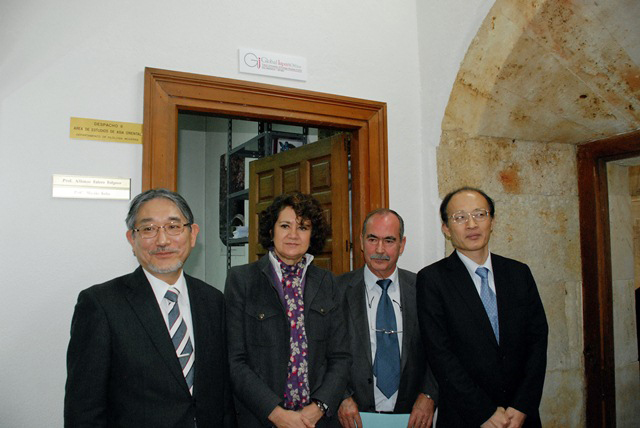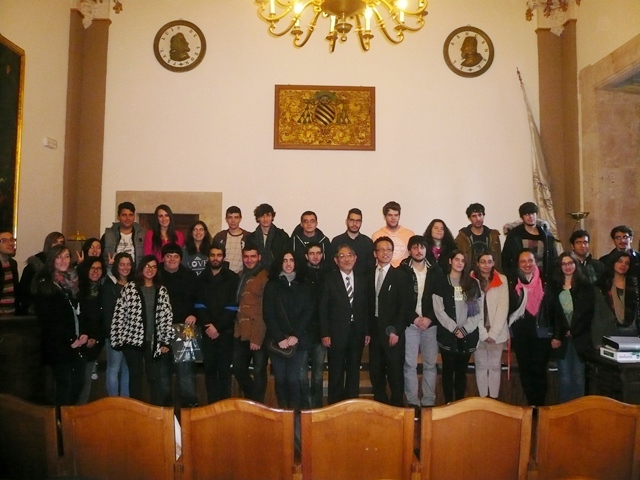 Courtesy call on Rector of University of Salamanca, Daniel Hernández Ruipérez