Consulate-General of Brazil in Tokyo Visits TUFS on February 5th
March 11, 2016
On the 5th of February 2016 (Fri), Mr. Marco Farani, Council, and Mr. Vinicius Fernandes, Vice-Council, from the Consulate-General of the Federative Republic of Brazil in Tokyo visited President Tateishi and Vice-President Miyazaki.

This visit was arranged due to Consulate-General Farani having an interest regarding the education research activities here at TUFS. TUFS and the Consulate-General of Brazil co-sponsored the Portuguese play performance for the Brazilian community which has been held in Gunma prefecture since last year, this academic year it was held in Ota city in December 2015.

Following this, Prof. Chika Takeda and Prof. Eliseu Pichitelli held an informal talk which resulted in further strengthening of collaboration and the expansion of cooperative activities from next year onwards.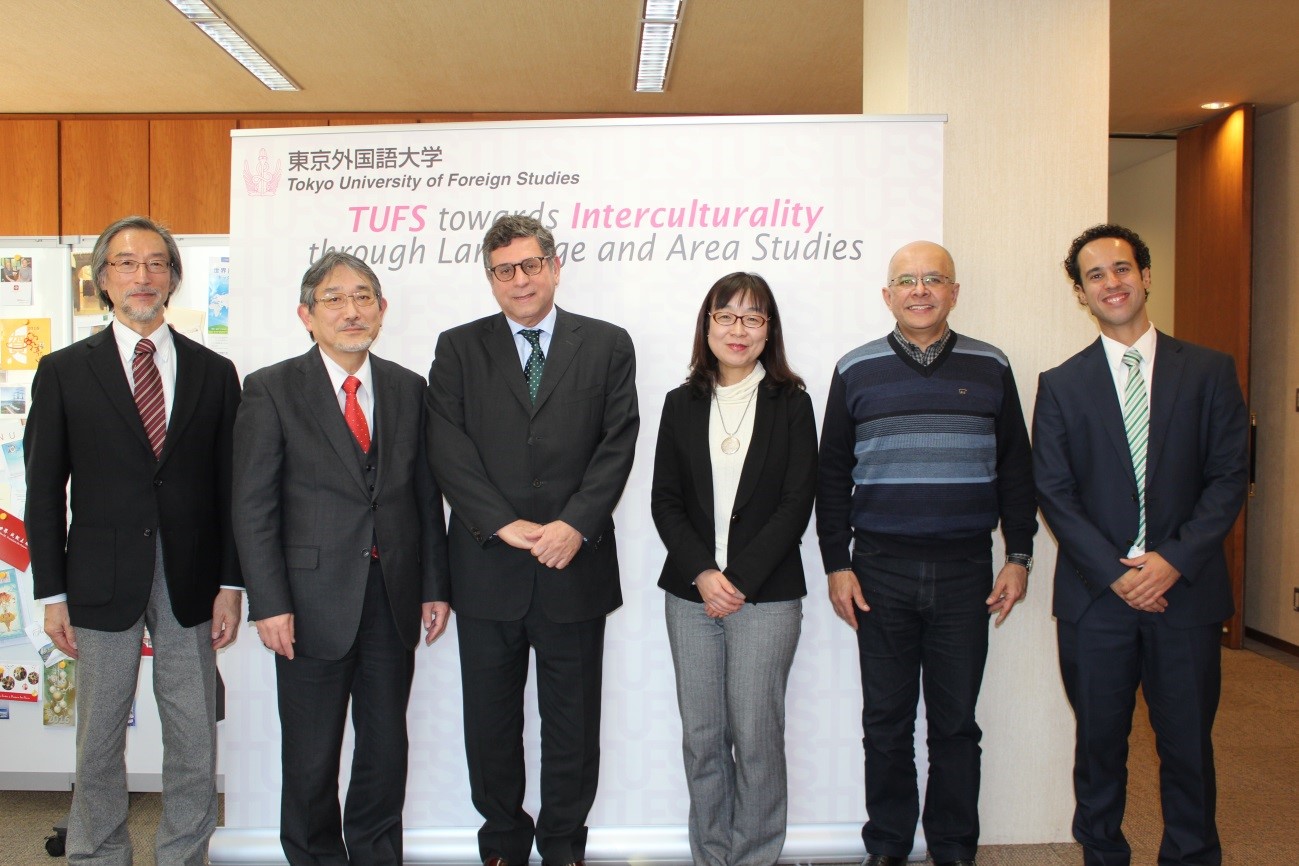 Center: Consulate-General Farani, Right: Vice-Consul Fernandes