SHIBATA Shoji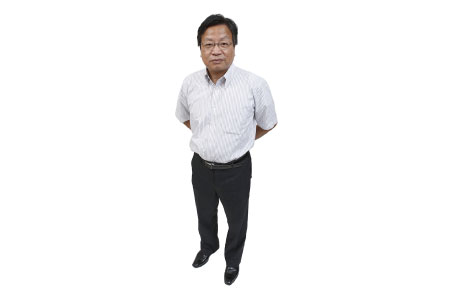 役職/
Position

Professor at Institute of Japan Studies
研究分野/
Field

Japanese Modern Literature / Theatre
Learning history and ideologies broadens your viewpoint of literary studies
My specialty is modern Japanese literature. In recent years, my studies have primarily focused on Natsume Soseki and Murakami Haruki.

A writer is an artist and an expressionist, as well as a citizen and a member of society. Writers are naturally influenced by the times in which they live, and the ideas and sentiments that emerge out of their eras are interweaved throughout their works. Natsume Soseki lived during the post-Russo-Japanese War era when various contradictions came into view. He incorporated the human viewpoint based on Western ideologies that he learned as a scholar of English literature. He depicted society in these times through the lens of the human relationships in his narrative. For example, in Kokoro, the relationship between Sensei and the young self corresponds to the relationship between the Meiji Period that ended and the new Taisho Period that was beginning.

Murakami Haruki belongs to the generation that were student activists during the late 1960s and the early 1970s and is sympathetic to anti-establishment movements. His interest in China is repeatedly demonstrated in his works, ranging from his early A Slow Boat to China to After Dark published in 2004. I suspect this is partially because his own father went to the battleground in China. Reading works by taking these contexts into consideration will increase your reading comprehension and broaden your interpretation.

To be able to gain broader viewpoints, I always tell both international and Japanese graduate students to conduct their studies after thoroughly studying not only the works of the writers they are researching, but also the humanities as a whole, including history and ideologies. In the Master's course I teach, 70 to 80% of the students are international students. At times they offer viewpoints I would never have thought about, and this give impetus to both my teaching and studies.

In this regard, the Master's Program in Japan Studies at TUFS is unique in that it allows students to gain exposure to viewpoints different from those of Japanese people. In no other university can you pursue studies based on an international and broad perspective, and at the same time, relativize Japanese culture and literature. I believe this is a key feature of the Master's Program.