57th Annual Conference of the Japan Association for African Studies (JAAS) Circular No. 2
March 11th, 2020
1. Conference Schedule
Friday, May 22, 2020
6:30 p.m. - 8:00 p.m.
Pre-Conference Event
"Current Trends in African Linguistics in Japan"
Room 113 - Research and Lecture Building
Saturday, May 23, 2020
9:00 a.m.
Registration Opens
10:00 a.m. ~
Oral Presentations, Poster Presentations (core-time, 3:00 - 4:00 p.m.)
Meeting of the Board of Councilors (0:15 - 1:15 pm), General Meeting (4:15 - 5:30 p.m.)
6:00 p.m. - 8:00 p.m.
Welcome Banquet
Sunday, May 24, 2020
9:30 a.m.
Oral Presentations, Public Symposium
2. Conference Venue:
Tokyo University of Foreign Studies (TUFS)
3-11-1, Asahi-cho, Fuchu-shi, Tokyo, 183-8534, Japan
http://www.tufs.ac.jp/
Access to TUFS Campus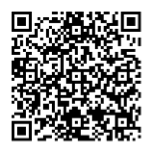 Please check the TUFS access information.
http://www.tufs.ac.jp/english/abouttufs/contactus/access.html
The TUFS Campus is accessible from areas in and around Tokyo via train and bus. There are three options for your consideration.
Option 1: Train - JR Chuo Line
The JR Chuo Line can be boarded at several major stations (Tokyo, Shinjuku, Hachioji, Tachikawa, etc.) and taken to Musashisakai Station. At Musashisakai Station, transfer to the Seibu Tamagawa Line and ride it two stops to Tama Station. At Tama Station, walk leftward, and proceed through the underground stairwell to the opposite side of the station. Proceed to the main intersection and cross the street to the TUFS campus.
Option 2: Train - Keio New Line
The Keio New Line can be boarded at several major stations (Shinjuku, Keio-Hachioji, etc.) and taken to either Chofu Station or Tobitakyu Station. From Chofu Station, walk to the bus stop nearest the right of the North Entrance. Board the #33 Keio Bus to Tama Station. From Tobitakyu, you can board either the #2 or #33 Keio Bus to Tama Station. Disembark at Tokyo Gaikokugo Daigaku Mae Bus Stop (signal the driver by pressing the purple button near your bus seat after the stop is announced). If you miss Tokyo Gaikokugo Daigaku Mae Bus Stop you may disembark at the Tama Eki Bus Stop. Cross the street of the main intersection to enter the TUFS campus.
Option 3: Bus
Designated buses travel to Musashi-sakai, Chofu, and Tobitakyu Stations, from which one can reach the TUFS Campus as directed above. Additionally, there is a bus service from JR Mitaka Station to Seibu Tama Station, which is a short walk to the TUFS campus.
3. Presentations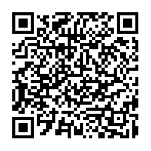 You can find the latest conference program on our website.
Oral Presentations:
Presenters will be allotted 12 minutes to present, and 3 minutes for discussion. A timekeeper will ring a bell once at 10 minutes and twice at 12 minutes. The last bell will ring three times at 15 minutes to signal the end of your presentation. Please do not exceed the allotted time, as sessions will be operated on a strict schedule.
A personal computer (PC) with Windows 10 and Microsoft Office Standard 2016 (MS PowerPoint 2016) installed, will be provided for your presentation. Presenters should report to the presentation room to transfer necessary data files onto the PC provided, in accordance with the following schedule.
| Your Presentation Time | Deadline for Transferring Presentation File(s) |
| --- | --- |
| Before 12:00 p.m.on the 23th | Before 9:45 a.m.on the 23th |
| Afternoon on the 23th | Before 1:15 p.m. on the 23th |
| Before 12:00 p.m. on the 24th | Before 9:15 on the 24th |
Presentations should be prepared using Microsoft PowerPoint (either .ppt or .pptx files), and presenters should bring their presentation file(s) on a USB flash drive. A projector and screen are provided. You may use your own PC with a VGA port for an external display. However, even if you experience technical difficulty using your own PC, your presentation time cannot be extended. Kindly contact us at least two weeks in advance if you plan to use audio equipment.
Presenters may bring and distribute handouts prior to their presentations. There is neither Xerox copying nor printing services available at the conference venue.
Poster Presentations:
Panels (153 cm × 120 cm) will be provided for the display of posters. A poster size of B0 (103 cm × 145.6 cm), A0 (120 cm × 84 cm), or smaller is recommended. You are expected to display your own poster when you arrive at the venue. Pins will be provided. The core time for the poster presentations is from 3:00 p.m. to 4:00 p.m. on Saturday, May 23rd. During that time, kindly be available at your poster to present your work. All participants may view the posters at any time.
The 57th JAAS annual meeting secretariat will present the "Best Poster Award". Details will be announced later.
4. Child Care Service
Child Care Service is available during the conference. We will care for children aged 3 months to 12 years between 9:30 a.m. and 5:30 p.m. on the 23rd and 9:00 a.m. and 4:00 p.m. on the 24th. To take advantage of this service, please send an application form, which is downloadable from the following website to the Executive Office by email before 4:00 p.m. on April 23rd. When you send the email, please type "Child Care Service" in the subject line. Detailed information can be found on our website. Enrollment capacity is limited, so please make reservations early.
5. General Information and Contact Requests
Wireless internet access and Edurom will be available at the TUFS campus during the conference. More detailed information is available on our website, and additional information will be provided at the registration desk. Please feel free to contact us at the email address below, if you have any further questions.
Contact
Secretariat of the 57th Annual Conference of the Japan Association for African Studies
c/o African Studies Center - Tokyo University of Foreign Studies
3-11-1, Asahicho, Fuchushi, Tokyo 183-8534, Japan
Email: jaas2020.tufs(at)gmail.com (replace (at) with @)
Phone: 042-330-5540