Study in Japan for Africa, the project conducted by the Hokkaido University Africa Office in Lusaka to expand opportunities for prospective students in Sub-Saharan Africa to study in Japan, invited Henri to join the shooting of the music video. Besides, he joined the shooting of one of the NHK (Japan Broadcasting Corporation) TV program called "Tsubuyaki Eigo (Tweeting in English)". He enjoyed the unexpected opportunities which became one of the memorable moments in Japan.
You can watch the music video from the below.
The following is his essay.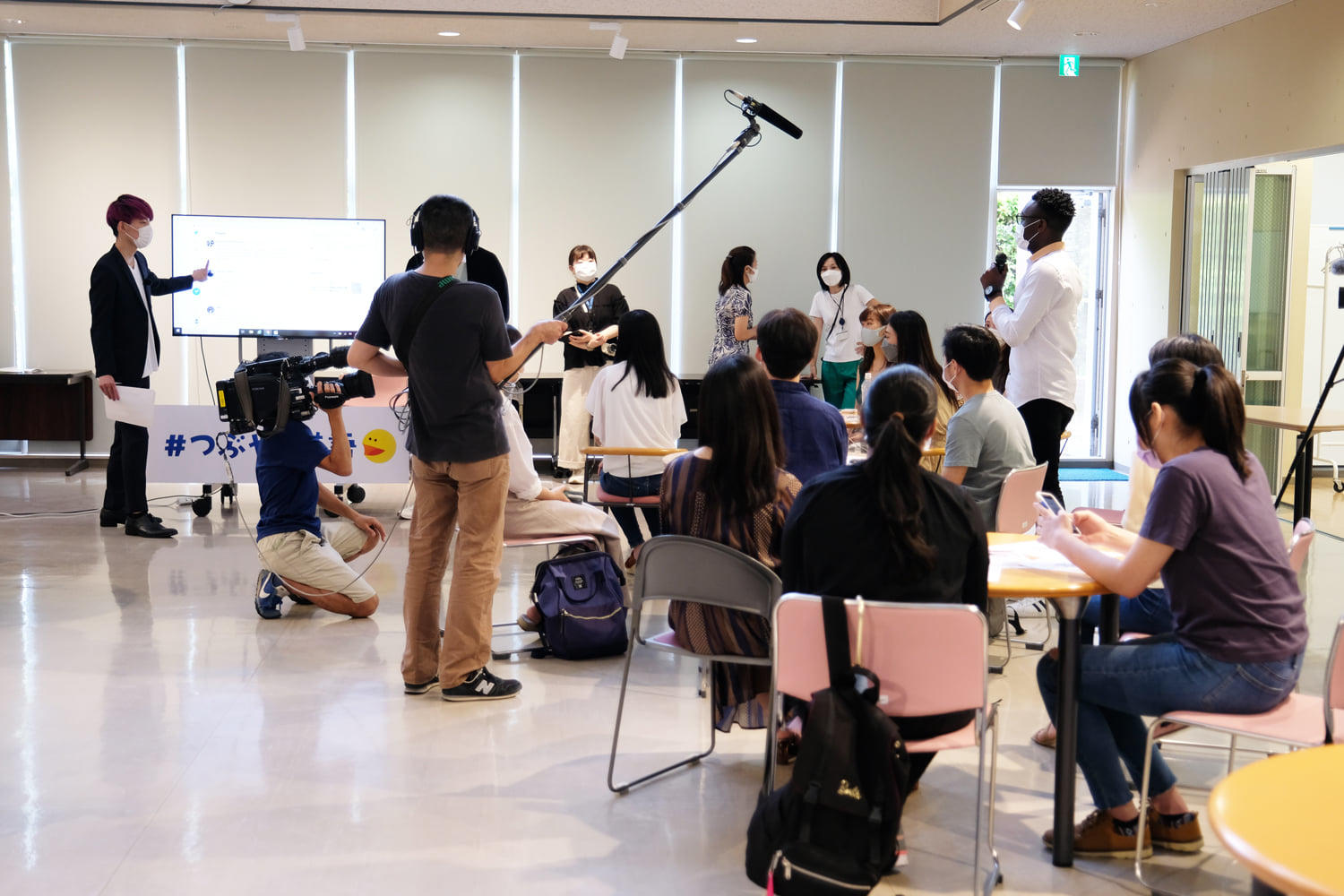 African Studies Center-TUFS and innovative program assistance to me as an exchange student had been useful and resourceful to various opportunities. Of course, I get to participate in both videos for Study in Japan for Africa, and the NHK (Japan Broadcasting Corporation) video program that took place at TUFS. This had become a beautiful moment for me to participate in two videos. These videos are part of what made my last days wonderful in Japan. The chance come at a time that I was not expecting them. It was important and necessary to know about Study in Japan for Africa because it aimed to encourage international students but in particular African students to think and see Japan as an outstanding opportunity and destination for their undergraduate and graduate studies. I appreciated the invitation to participate and in particular, I was happy that I got involved in the shooting (taking) the video and in return, it was amazing to see the beautiful final video with the "Ikuzo" song. That was good to do cooperative work between Tokyo University of Foreign Studies (TUFS) and Hokkaido University. Thank you very much for Chihiro sensei and Miyata san to be helpful and participating during the video. It was lovely to sing together "Ikuzo" songs. Thanks for TUFS accepting the NHK Team to come to shoot the video. It was a pleasure to see the video being broadcasted on June 24, 2021, on NHK TV. Many people and my friends including myself have been impressed to see me broadcasted for a while on NHK TV. These are some of the memorable moments that I still remember in Japan. It feels good to see yourself on TV and in particular that you are passing necessary information and awareness.