As introduced here, Henri got interviewd by Asahi Shimbun, one of the largest newspaper company in Japan, which was introduced on the web media, Globe+. You can check the interview article from here (all in Japanese). A series of detailed interviews by a journlist gave him an opportunity to consider his own background deeply.
The following is his essay.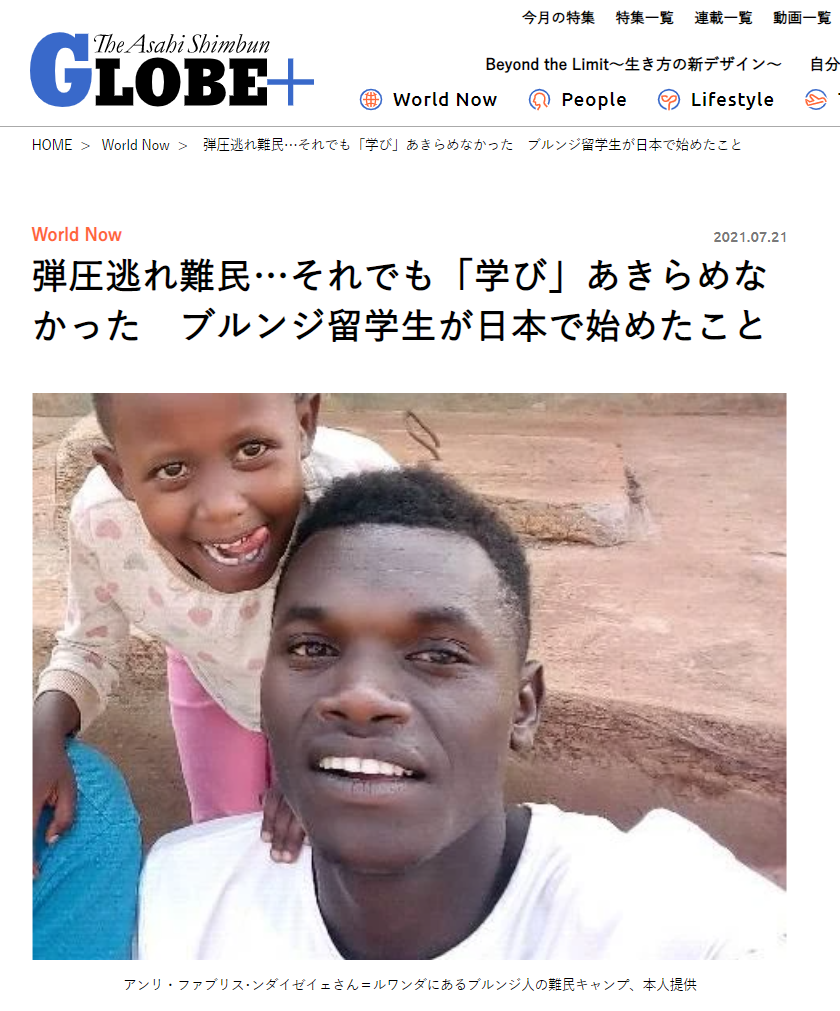 I would say that I got blessed during my time in Japan. Mr. Ogawa, who works for Asahi Shimbun (one of the largest newspaper company in Japan), is among Japanese people who wrote to me on messenger before I know him nor did he know me. He told me that he gets to know through the TUFS website. It was amazing to hear from him because he had more information about refugees than other Japanese, I had met before. During our conversation, I get to know that he is a journalist at Asahi Shimbun. Through multiple series of interviews, I was able to talk about my background which often I don't think about. I dared to say about it in the hope that it may give information and awareness to the masses in Japan, who are not aware of the refugee situation often. During my stay in Japan, it was obvious that many Japanese young people are not aware of refugees, and even if I don't know to what extend my stay and these articles contributed, it was my pressure to be interview by Mr. Ogawa, and thank you Asahi Shimbun that accepted the publication of the article.