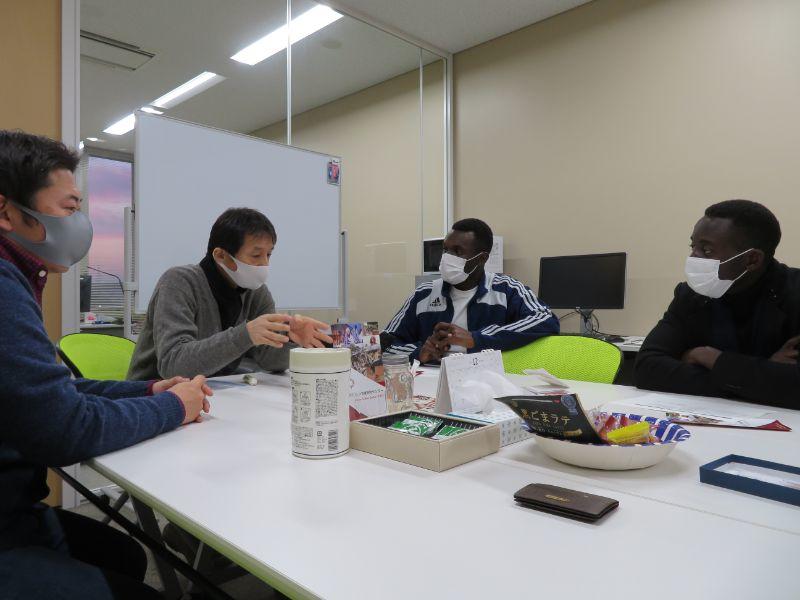 Mr. Henri Fabrice Ndayizeye, an exchange student from Protestant Institute of Arts and Social Sciences in Rwanda, finally arrived in Japan on November 25, 2020 after the Japanese government has eased an entry restriction due to COVID-19 pandemic. We have raised funds for them to study at TUFS through a crowdfunding project.
After they spent their 2-week quarantine at TUFS dorm, we could finally meet them on December 10, 2020 at our Center. They told me how hard it was to take online classes from Rwanda while there are 7-hour time difference between Rwanda and Japan, but they can now concentrate on classes and assignments. They're eager to learn Japanese, too.
It is inevitable that COVID-10 will limit their activities in Japan, but we hope they can experience and learn Japanese culture and meet Japanese people as many as possible.