Shukulu looks back her stay in Japan between September 2018 and July 2019. She has sent us this message for our 2nd crowdfunding project, so that people can describe how new students' lives are going to be in their minds.
Here is her message.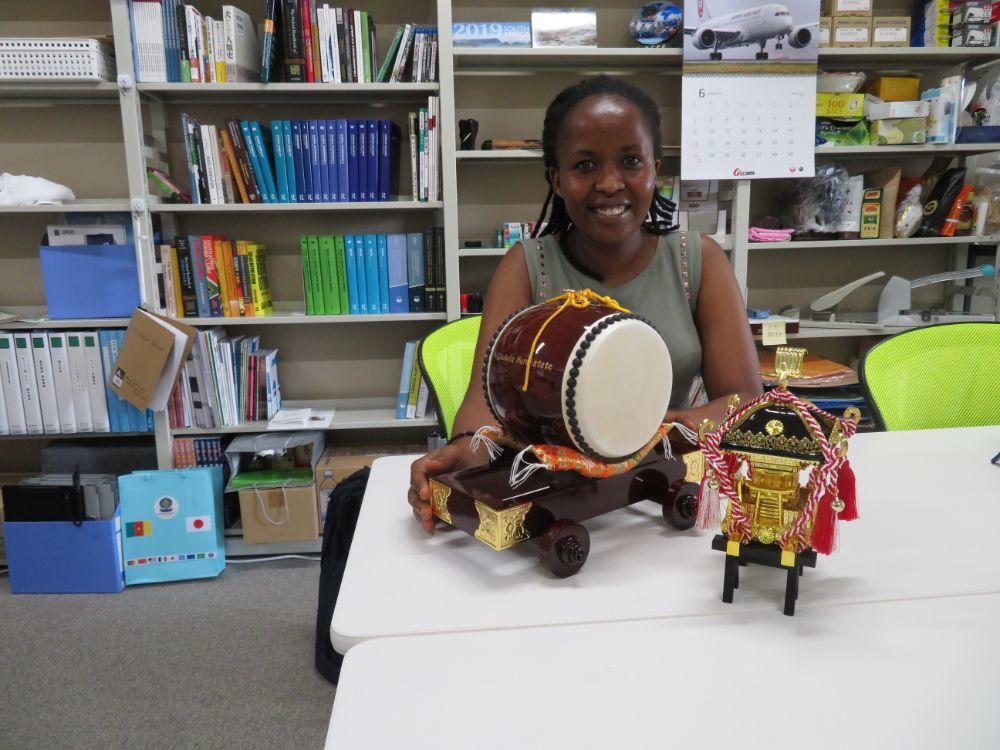 I studied and stayed in Japan for ten months. I was an exchange student at Tokyo University for Foreign Studies. Mostly I spent my time studying but also I had the opportunity for visiting different places and interact with various people.
For the first time in my life, I learned Japanese which is very different from my mother tongue in term of the structure of the sentences and letters. But the most thing I liked from the Japanese language is how it is full of harmonious spirit and respect.
The time I spent studying Japanese it was a good time for me to learn more about Japanese culture, especially the norms and values of Japanese society. Even if studying Japanese was quite difficult for me and it requires spending extra time studying it privately but I enjoyed it and it helped me to get a lot of new vocabularies with a short period of the time.
Due to coming to Japan, I got the opportunity of learning the history of Japan especially during World War II and post-war reconstruction of the country. Something that surprised is how Japan developed economically at a high level. This helped the country to recover from the destruction of the war. The success story of Japanese economic development could be a good lesson for all countries that are still struggling with war recovery.
Also, it was a great experience for me to visit different shrines in Japan and know about Japanese religion Shintoism. I went to different shrines such as Yasukuni Shrine, Asakusa and many others. But mostly I liked Kurayami festival as part of religious practice. I liked the whole idea of Kurayami. I enjoyed different performances during the festival. Even if Ibelong in different religion but I appreciate the different practices of Japanese religion and I learned a lot from it.
My stay in Japan was full of a lot of interesting things and I benefited a lot from it in different aspects such as academic and social. Things I learned in Japan are the ones of the precious gift that I have ever had in my life. Once again, thank you so much for helping me to come in Japan and spend some time there.
Once again I would like to thank you for supporting me so that I can be able to get the good experience that I had there.I will always remember my experience in Japan.
Shukulu Murekatete