Rodrigue has joined Choeur Soleil, the chorus club at TUFS, from this semester. I visited the club the other day and found out he has already integrated himself into the club. The member warmly welcomes him and teaches him very kindly when he is struglling with Japanese. Rodrigue, as a music lover, likes to play music instruments and sing, but it is not the only reason why he's been enjoying the club activity. He also likes people in the club and shares time with them.
He wrote about the club activity and showed his gratitude to the club member.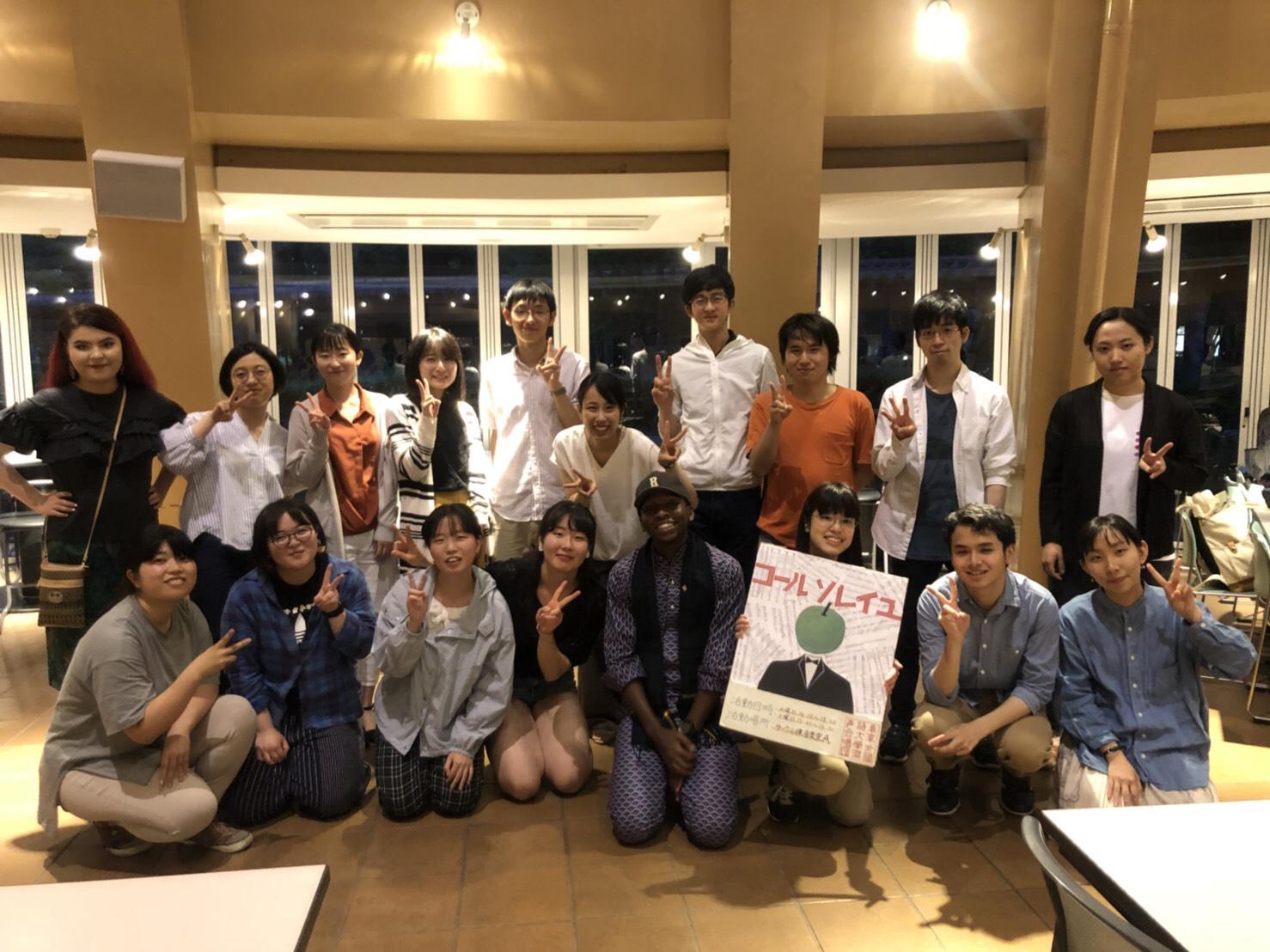 Since the beginning of this term, I decided to join Choeur Soleil, one of the clubs at Tokyo University of Foreign Studies. The club is made of a significant number of students mainly from Japan and few international students. We meet twice a week (Wednesday from 4:10 pm to 6:40 pm and on Saturdays from 1 to 4 pm) in order to train ourselves on how to sing well.
Apart from my desire for learning how to sing very well which is being satisfied every week, I experienced many more good elements from the club. I am going to describe some of them: first, the club is well structured with an active committee. Tasks are shared and in a harmonious way, many activities are planned such as concerts and sharing dinner every Wednesday after the practice time. Second, the training is conducted in a good mood. Many jokes are shared by trainers and trainees. I've never been bored during practice time. Third, I was surprised by the care I got there. As I don't speak the Japanese language very well, all the members are doing their best in order to integrate me in each and every activity. There is always someone to translate for me and all the members talk to me in English or in Japanese. I do like that.
In addition to that, one member of the club decided to surprise me by singing the national anthem of my country Burundi. I wondered where he got the chords of the anthem and he told me that he prepared it by himself. Later, I found that some members can also sing the national anthem of Tanzania and they did it in the last mini-concert. I was overwhelmed with joy.
As a sum up, I've found love and joy at Choeur Soleil. Therefore, I recommend the International and Japanese students at TUFS who are interested in singing and making new friends to join the club.
Thank you!!!