Wendy, an exchange student from University of Pretoria, expresses her gratitude to Yazaki Corporation and our university for realizing her dream to study in Japan, and tells us about her life so far. As she writes in her following message, Yazaki Corporation has supported her airfare and part of her life expenses in Japan.
She went to Tama Zoological Park on April 14, 2019. It was an annual trip for the first grade students of African Studeis Course in TUFS, and Dr. Oishi, a lecturer in charge of African Studies Course, also invited Wendy and her friends to join them. It seems to be a nice opportunity for both Wendy and Japanese students to know each other.
Here is her message.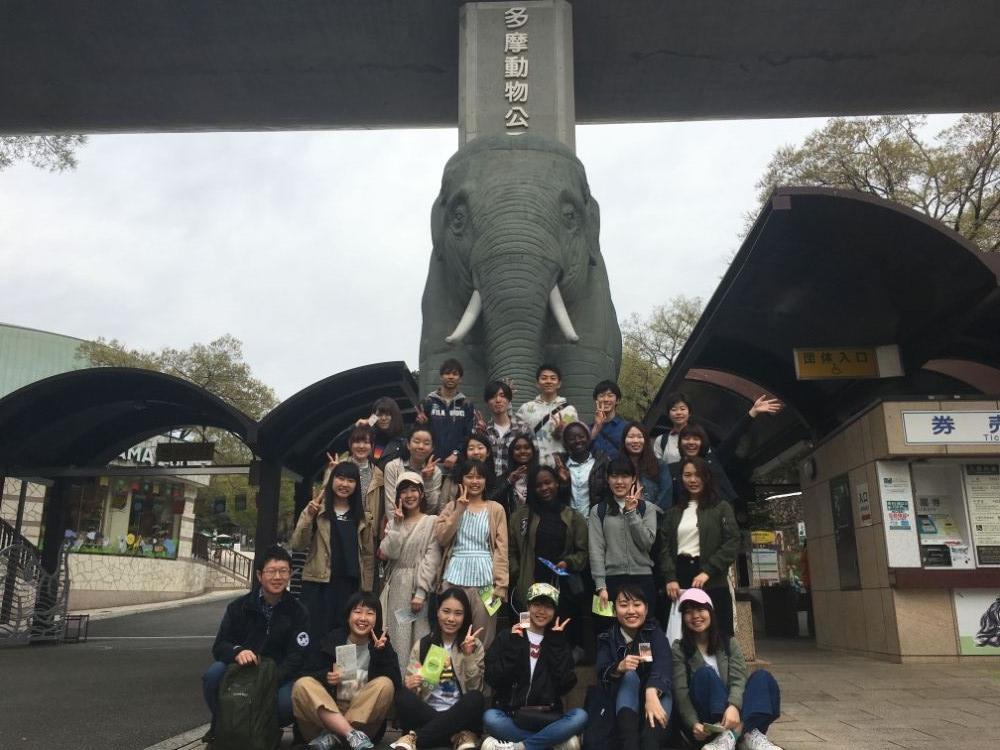 I would like to take this opportunity to say thank you in supporting my dream to be able to study in Japan. TUFS has greeted me with such warm hearts and I am truly grateful to be able to meet the African Studies Center. It has been a wonderful experience so far, from enjoying the view of Sakura trees to tasting every type of Japanese food. Your help has been invaluable to me, thank you so much. I sincerely appreciate your generosity.
On the 14th of April 2019, I was also invited to the Tama Zoological Park by Oishi-Sensei. Every year, the first-grade students of African Studies Course have a one-day trip to the Tama Zoo. I was excited to hear that I can be part of it. We saw many animals at the zoo, from the African Garden, the Asian Garden and the Australian Garden. It was a great opportunity to meet with the students who were interested in Africa and exchange conversations about each other's country. Thank you to the African Studies Center and Oishi-sensei for giving me an adventurous experience.
I would like to give my gratitude to the Yazaki Corporation sponsoring me throughout my stay in Japan. They have made it possible for me to experience all TUFS has to offer and support me in my studies. It truly is a once in a lifetime opportunity for me that has been offered, the chance to learn a new language and an experience that will give me a new perspective of life.