Shukulu and Rodrigue will start their spring semester from tomorrow. It will be their last semester at TUFS.
During fall semester, they took Japanese class for beginners, and they will move up to the next level. Besides classes at TUFS, Shukulu and Rodrigue take part in internship at NPO, events where they teach kids English, and seminars with high school students. They are eager to interact with various people.
Today, we took photos under a cherry tree on campus. Although they were shivering because of the cold weather, they were pleased to see beautiful cherry trees and lively atmosphere of the campus.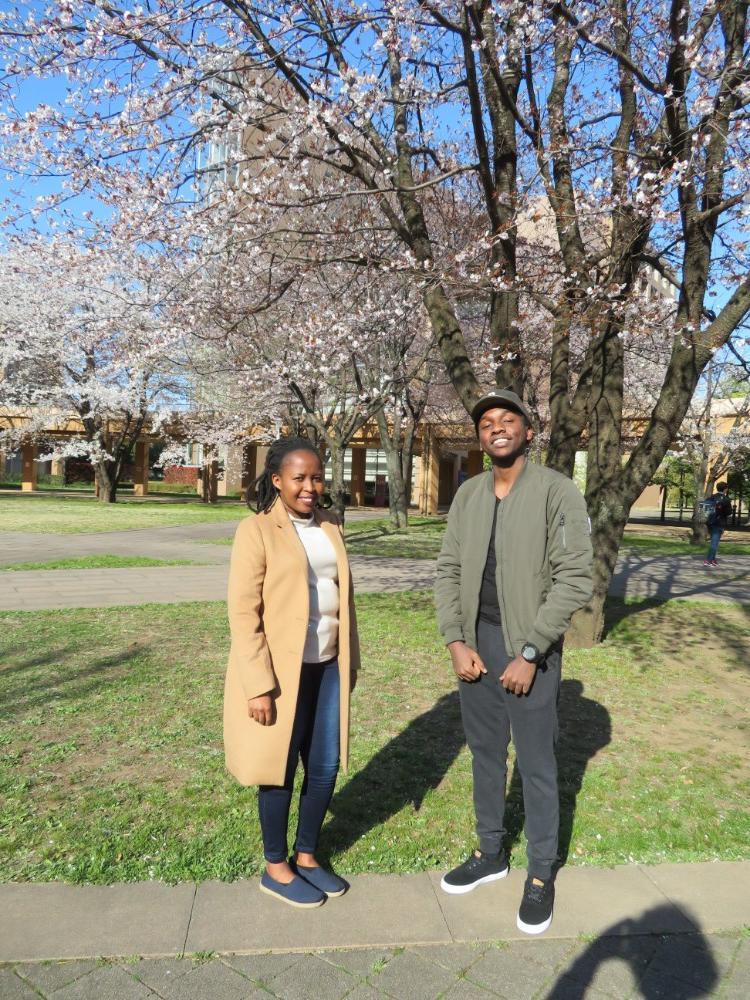 They also gave us greetings in Japanese.
They say "Hello. We're doing fine. Thank you very much" in Japanese.
We are sure they will improve their Japanese more during surping semester.