Rodrigue and Shukulu took part in events held by "Connecting Children of Africa and Japan". The institution aims at connecting Japanese and people from African countries and understanding one others' cultures by discussing global issues. Rodrigue and Shukulu were invited twice and meet some children and adults. Here is his report.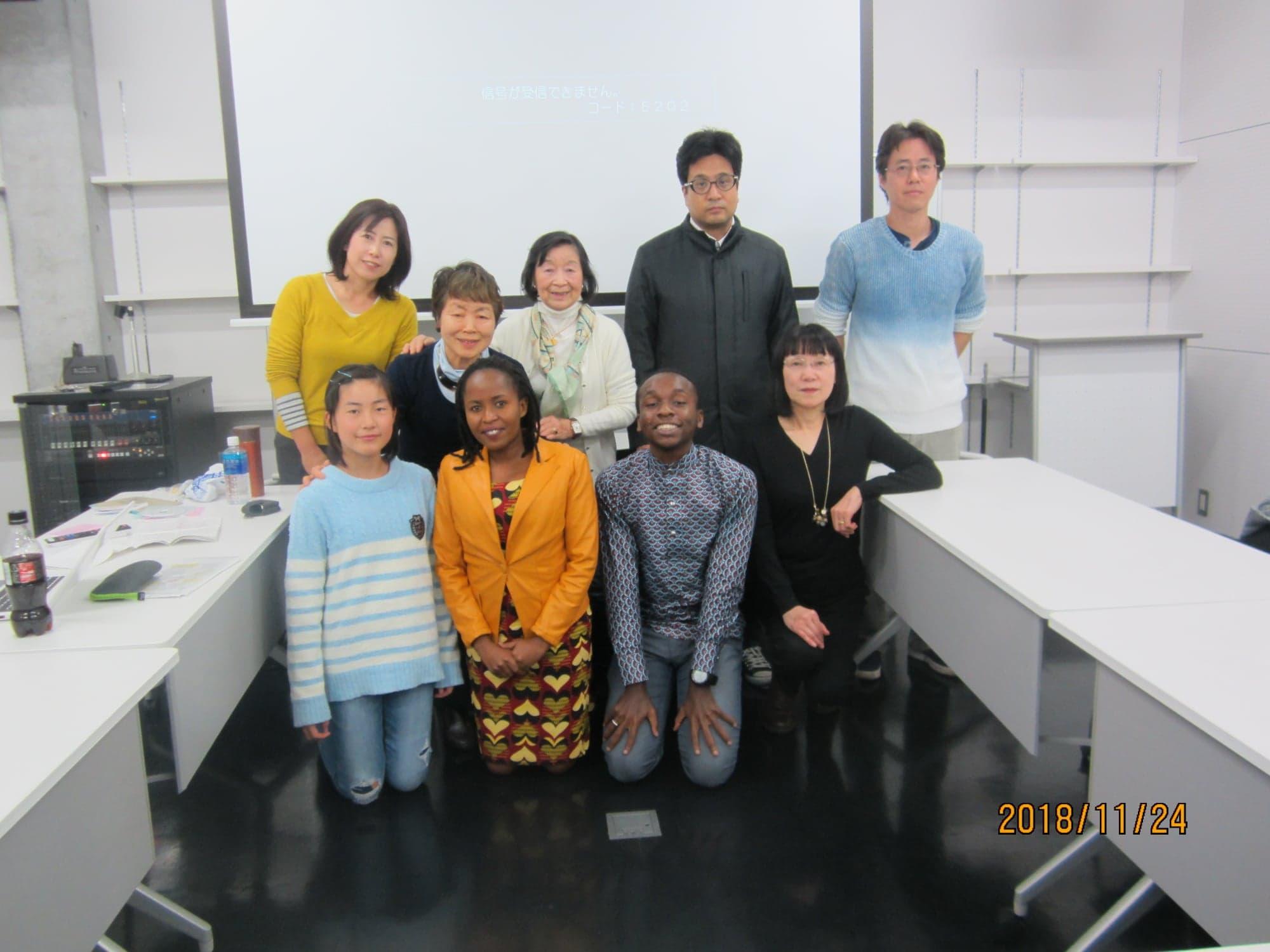 On November 24th, 2018 and on January 12th, 2019, Shukulu and I were invited by Connecting Children of Africa and Japan (CCAJ), the former Tachikawa English Chat Room. It is a community based group with members who meet regularly in order to improve their English and, at the same time, to discuss about global issues. During the first visit, we discussed about recycling wastes and on the second visit about court systems. Surely, I enjoyed the time with the group.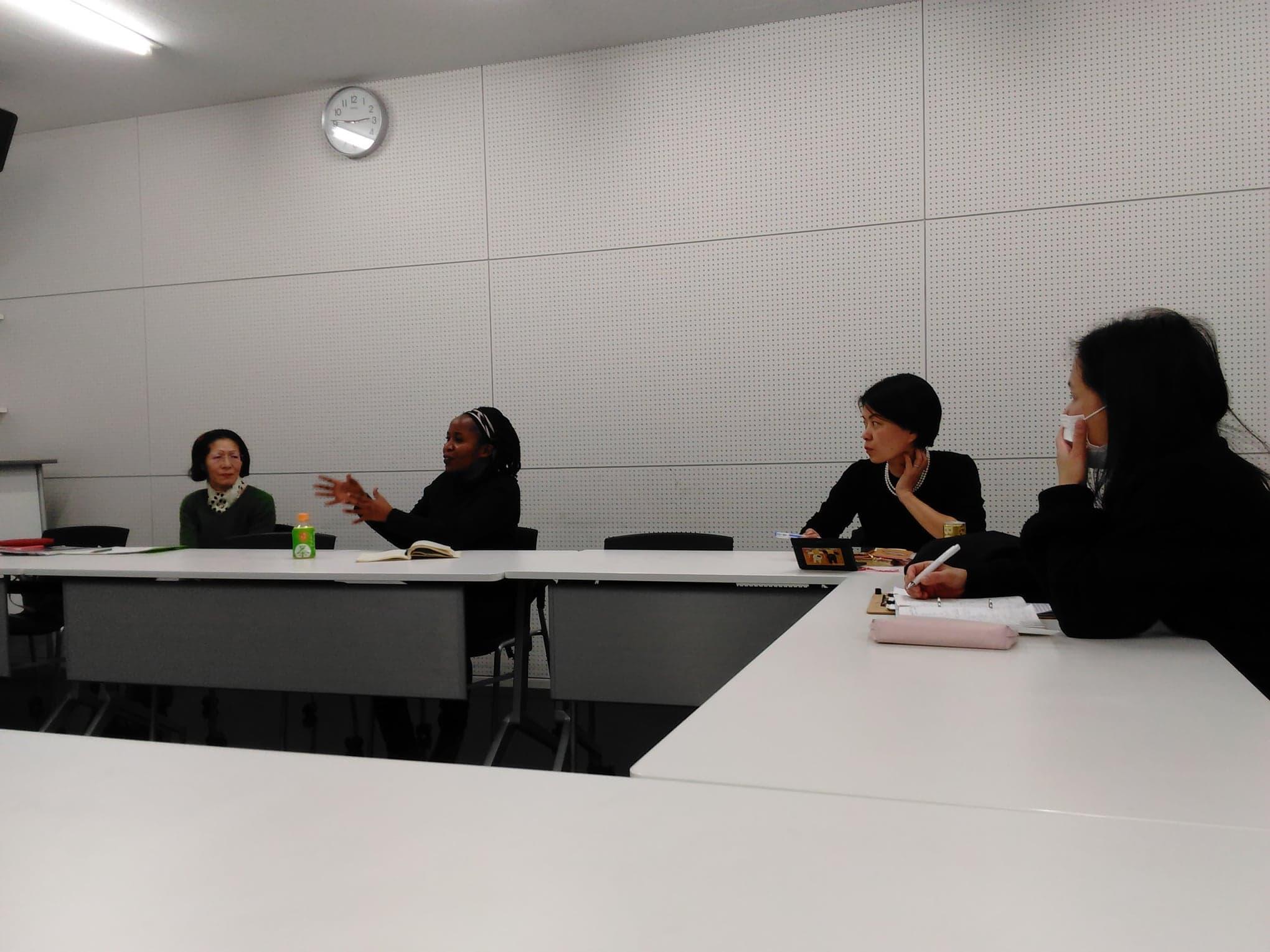 In fact, I am always interested in social interactions and institutions because, through them, I get to know better people and their lifestyle. Since my arrival in Japan, I am glad that I have already interacted with people from all ages: children, adolescents, young people, adults and old people. Again, I am happy that those interactions were conducted under different social institutions such as schools, families and community groups.
Here, I will report good times I had at CCAJ. The two visits are quiet similar in terms of activities. Both times, we were welcomed by some members at Tachikawa Station. From there we headed to the Shibasaki Gakushuukan on foot introducing to each other and sharing our experiences and feelings about Japanese climate, food and so on. At the place, we started by sharing food and we had also some discussions in English and Japanese language with one or two children who came with his/her parent. Then, we forwarded with the main activity of the day: watching a small video and discussing on the presented topic.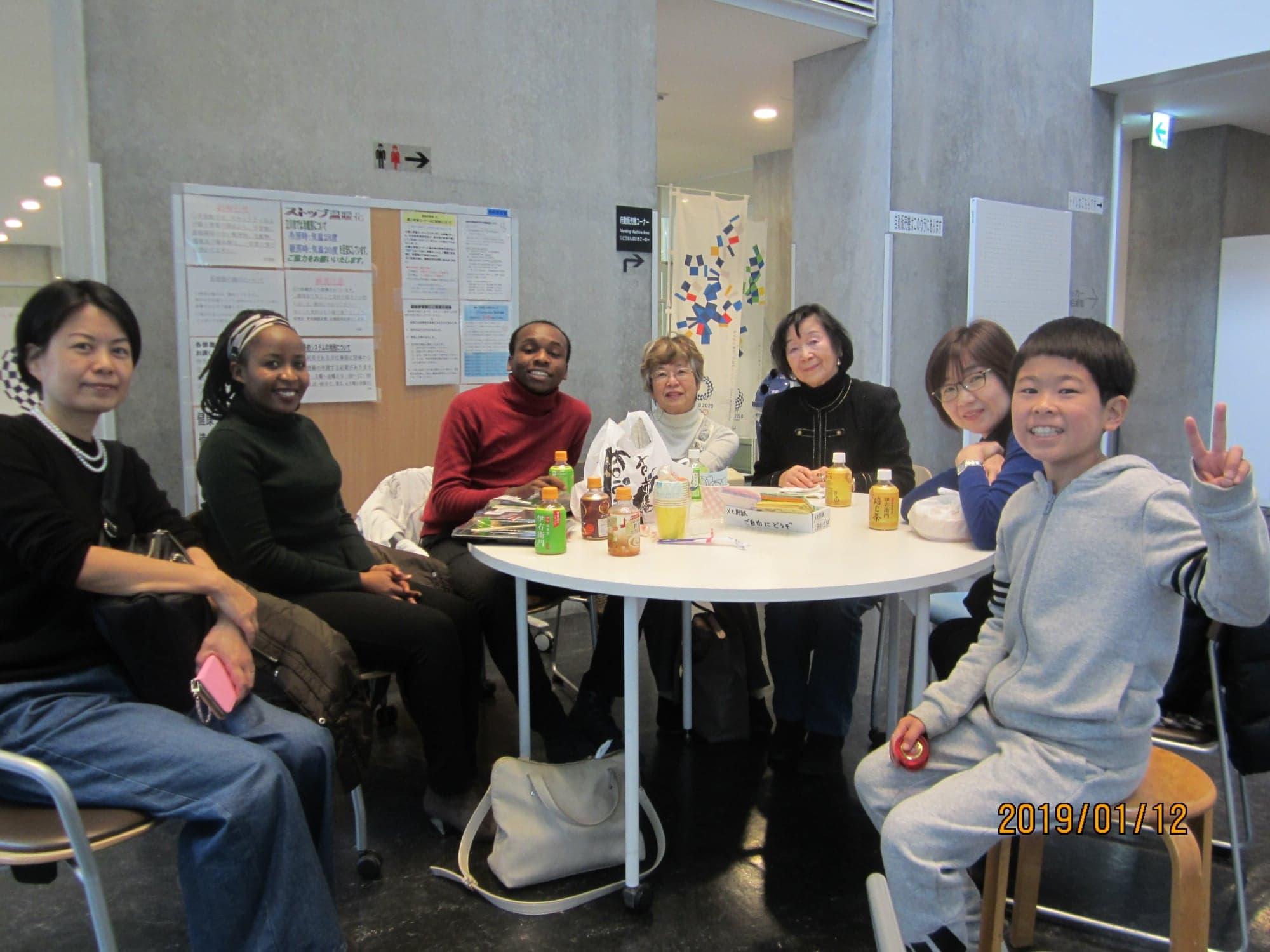 In sum, first, I really enjoyed and appreciate such kind of community groups and from the two visits, I came to remember how important it is to have a community of belonging. Secondly, I was amazed by the fact that their group is sustainable. For instance, I heard that people at CCAJ have been together since 20 years ago. Last, as their new name suggests, it is nice to see how their interest of Africa is growing.