The joint seminar between University of Ghana (Institute of African Studies) and Tokyo University of Foreign Studies (African Studies Center) was held on 6 and 7 March, and successfully accomplished.
Please see the programme and the list of presenters here.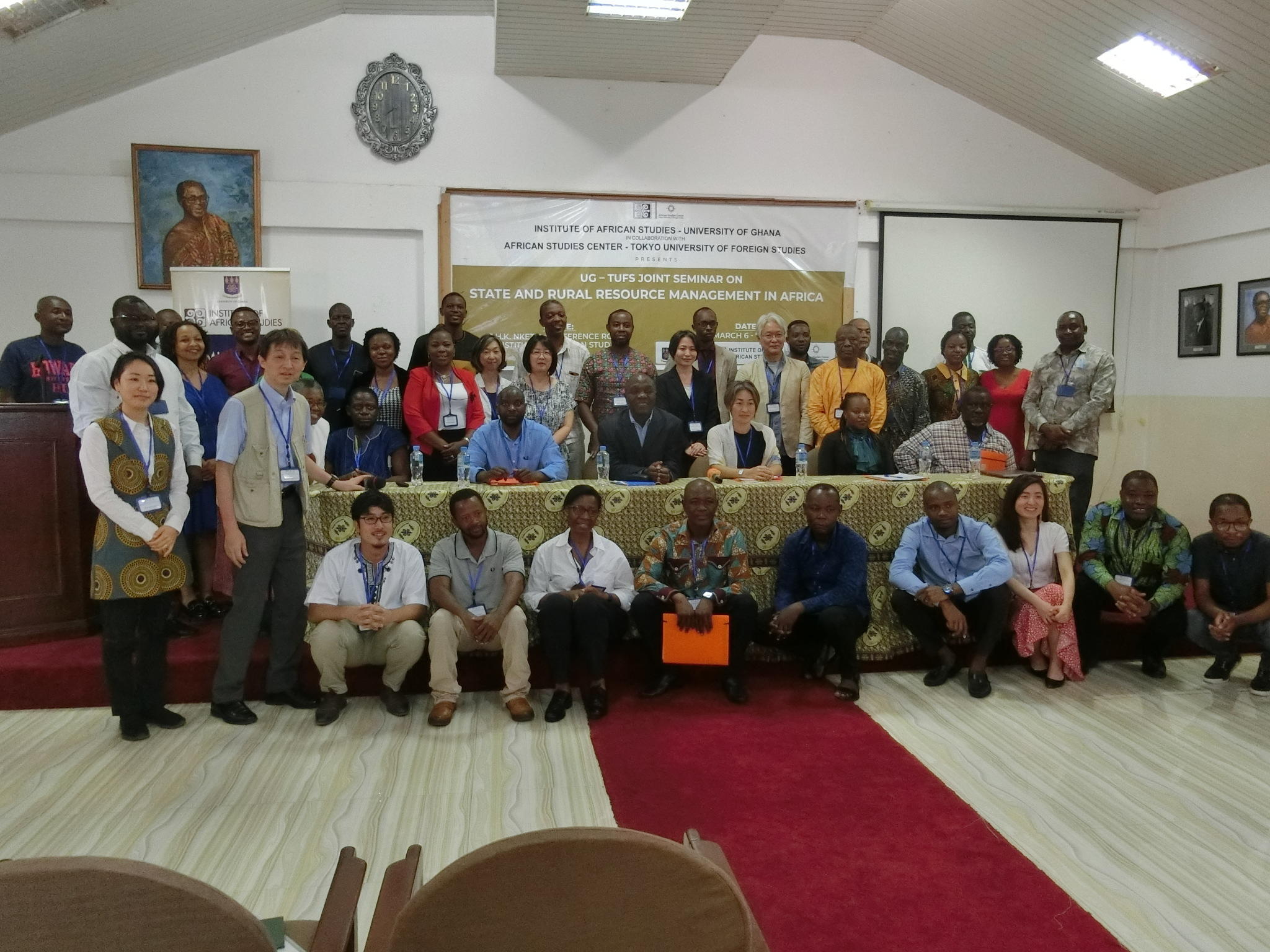 Before the seminar, the director of the IAS, Professor Samuel Ntewusu kindly accepted our delegation.