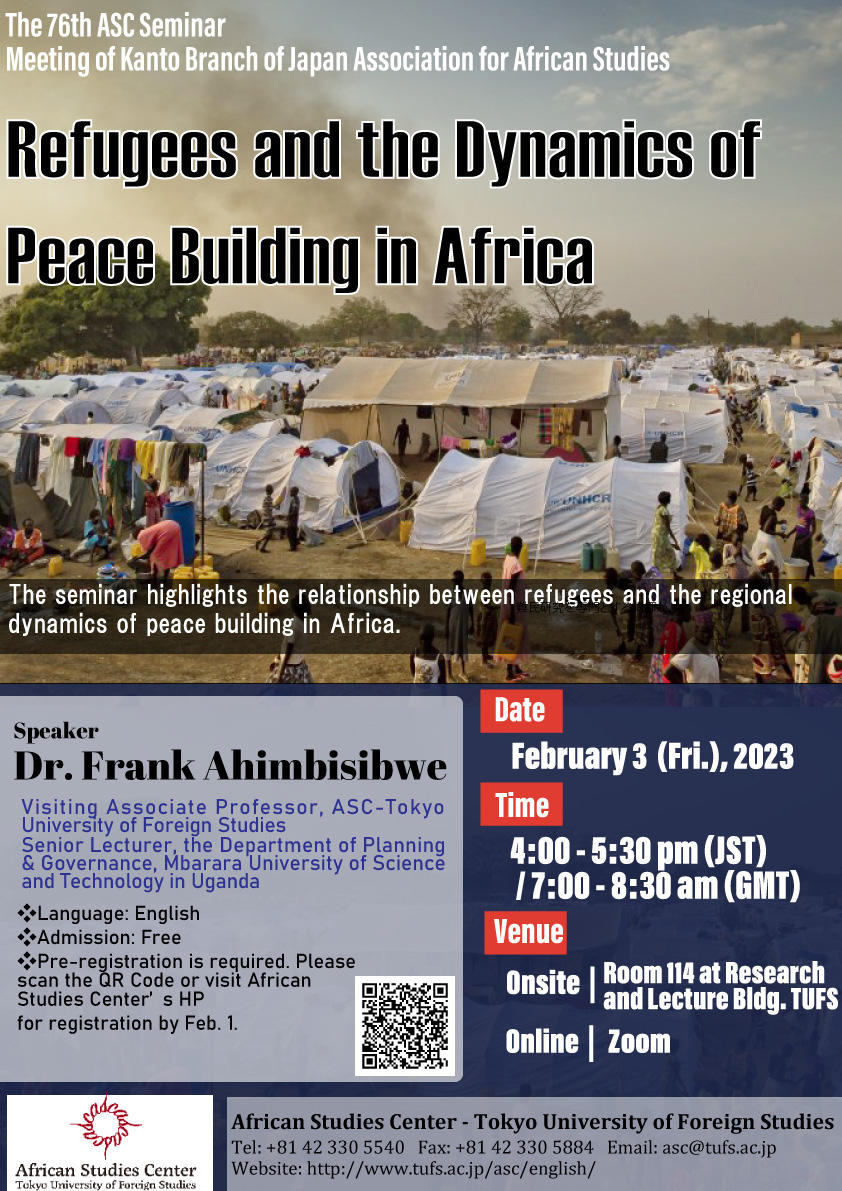 ◆Speaker: Dr. Frank Ahimbisibwe
◆Title: Refugees and the Dynamics of Peace Building in Africa
◆Abstract: The public seminar examines the relationship between refugees and the regional dynamics of peace building in Africa. The talk highlights the importance of peace building efforts focusing on refugees and other regional dynamics of conflict, given the links between refugee movements and regional insecurity.
◆Date & Time: Fridy, February 3, 2023 4:00 - 5:30 pm (JST) / 7:00 - 8:30 am (GMT)
◆Venue: Onsite (Room114 at Research and Lecture Bldg., Tokyo University of Foreign Studies) & Online (Zoom Meeting)
◆Language: English
◆Admission: Free
◆Pre-registration is required. Please visit here for registration by February 1, 2023. The application will be closed as soon as the capacity reaches 30 for onsite and 300 for online. We will send the Zoom Meeting information to the registered email address by February 3, 2023 in the morning.
◆Jointly organized by African Studies Center - TUFS and Kanto branch of Japan Association for African Studies
【Report】
The 76th ASC seminar was conducted in a hybrid format and with 29 participants (11 in person and 18 online).
The lecture particularly focused the relationships between refugees and the politics based on various examples in East and Central Africa. The issue was actively discussed in the Q & A session.