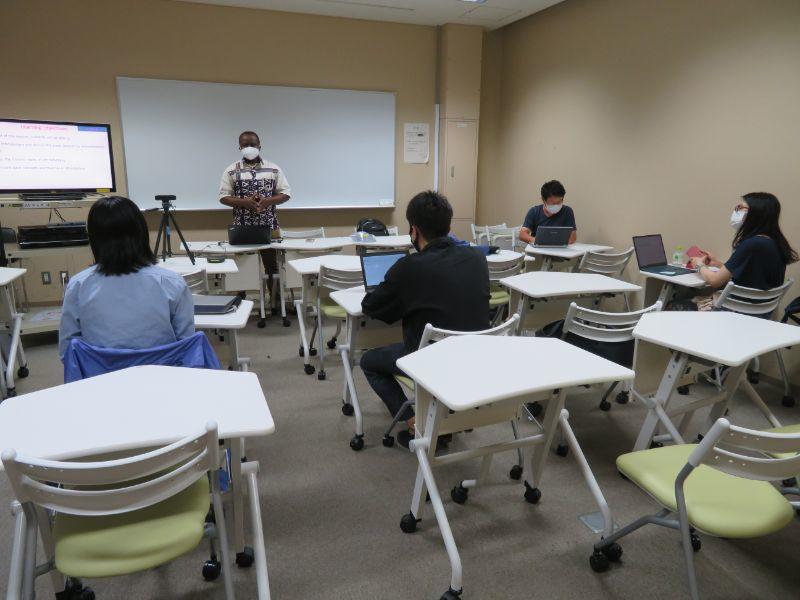 Our another visiting researcher, Dr. Evariste Fongnzossie Fedoung from University of Douala, Cameroon, arrived in Japan in late September and started his lectures for both undergraduate and graduate courses from October 1. His major fields are tropical forest biodiversity and ethnobiology, and he is a research collaborator of Dr. Takanori Oishi.
He will stay in Japan until the end of Japnuary and will give presentations at our symposium in November and other seminars.
Since we had to give up inviting him in 2020 due to the COVID-19 pandemic, all of us are excited to have him in Japan. He has come to Japan before only for a few weeks, so we hope he can enjoy Japanese culture while he's in Japan.