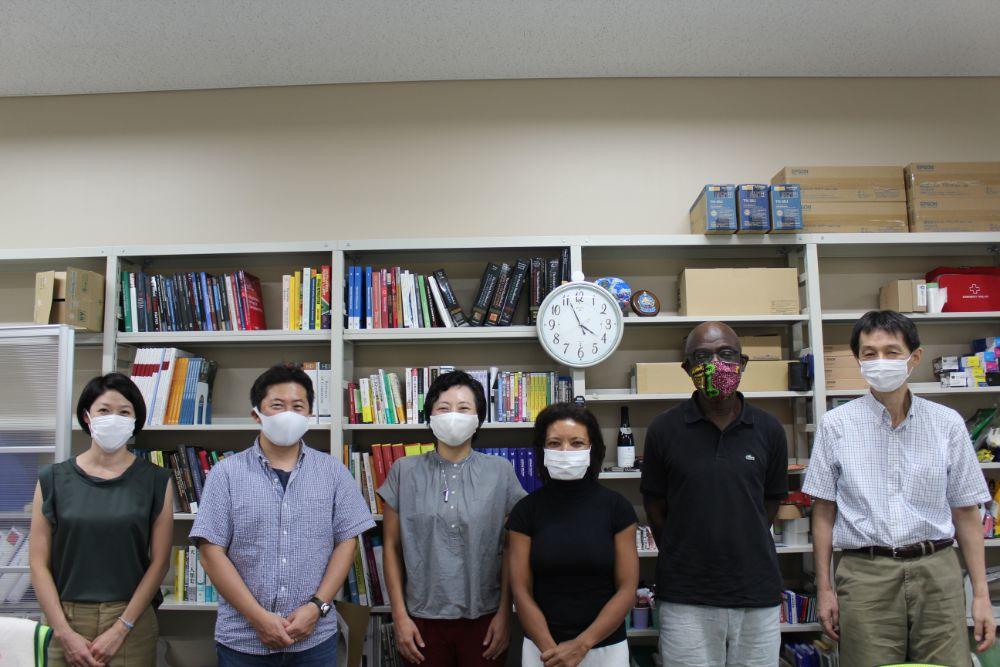 Prof. Kweku Ampiah, our new visiting professor, has finally arrived in Japan. He will stay in Japan until January 2022.
Prof. Ampiah was born in Ghana, studied at International Christian University in Japan for his undergraduate degree, and works at University of Leeds in UK. He has been in Japan several times, and he knows well about Japan and likes Japanese food.
At TUFS, he will give lectures for an undergraduate course and a graduate course during fall semester which will start in October. Other than that, we will ask him to give a lecture at ASC seminar and give a presentation at the 5th anniversary symposium in November.
We could finally meet face to face after 14-day qurantine at the end of August. We'd like to express our gratitude for her for coming to Japan after 1-year postpone.