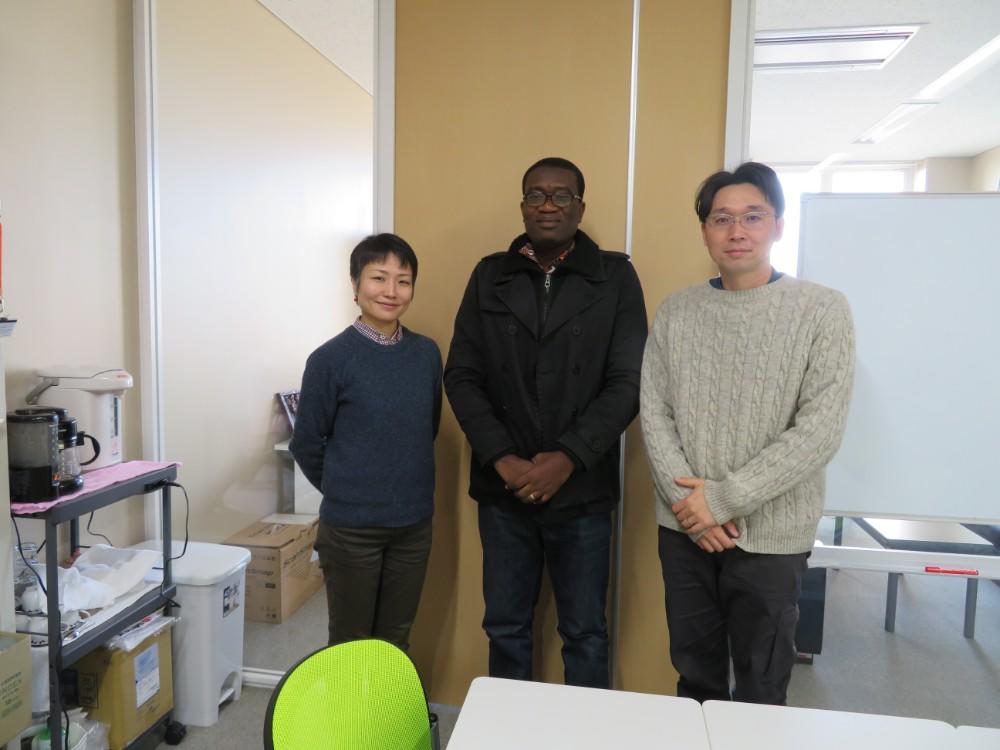 Dr. Benjamin Amoah finally arrived in Japan. He is a lecturer of Central University in Ghana, and we invited him as a special visiting lecturer from January 27, 2019 to February 11, 2019. Dr. Amoah is a research collaborator of Dr. Kazue Demachi, a lecturer of ASC-TUFS.
Dr. Amoah will have a winter intensive course from January 30 to February 2 at TUFS for undergraduate students, and will have a presentation at the 31st ASC Seminar.
We will support him during his staying to make his first visiting to Japan fruitful.