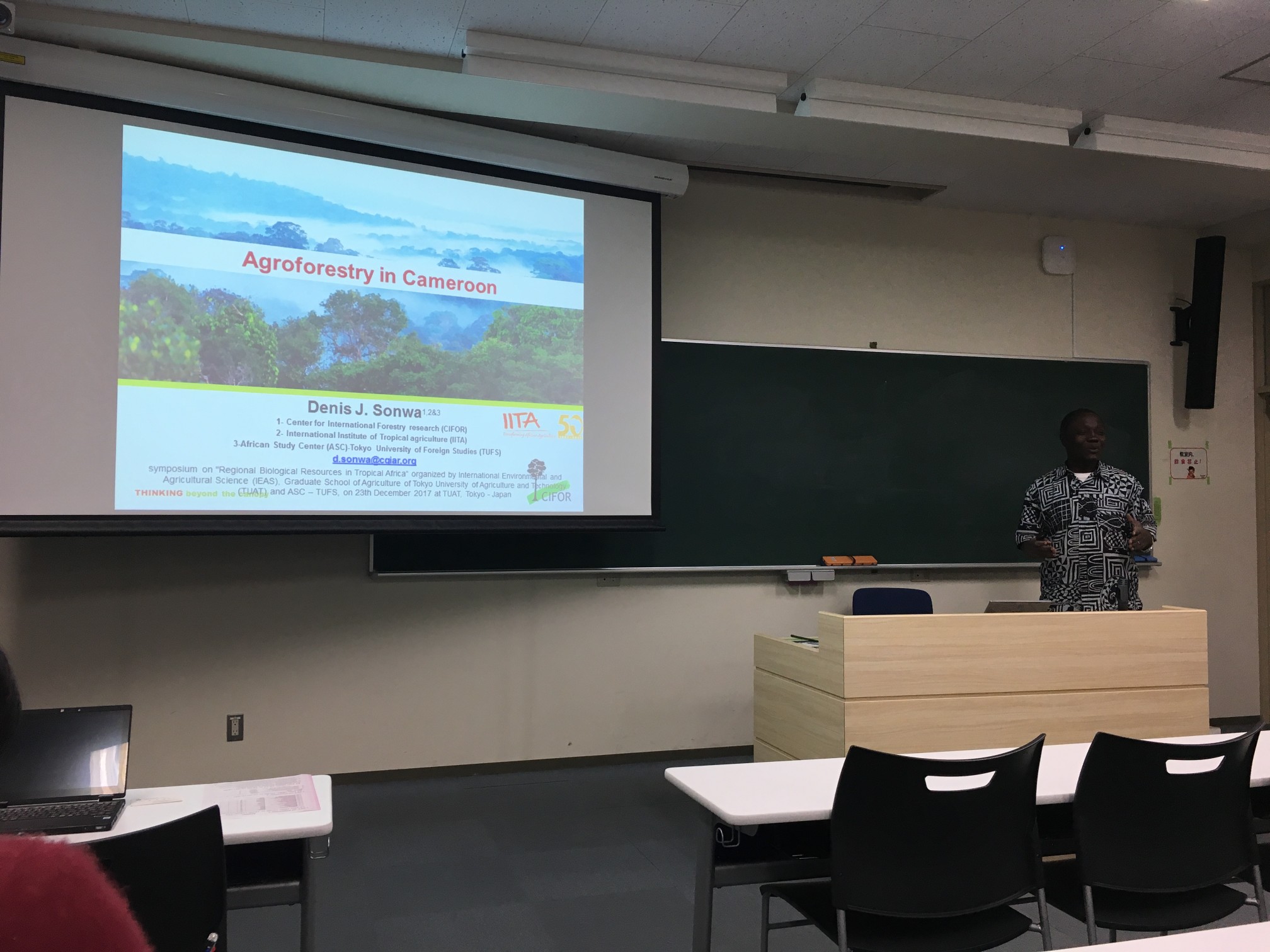 TUFS-TUAT joint symposium "Regional Biological Resources in Tropical Africa" was held at TUAT. Six presenters were attended: Dr. Sonwa, Dr. Makiko Saai, and Dr. Oishi from TUFS; Dr.Fuii and Dr. Ndam from TUAT. The themes were various in fields: agroforestry in Cameroon, evolutionary cultural anthropology of "shikohin," ethnobotanical and allelopathic survey of African plants, a study of local periodic market system, and medical plants of the Cameroonian pharmacopoeia.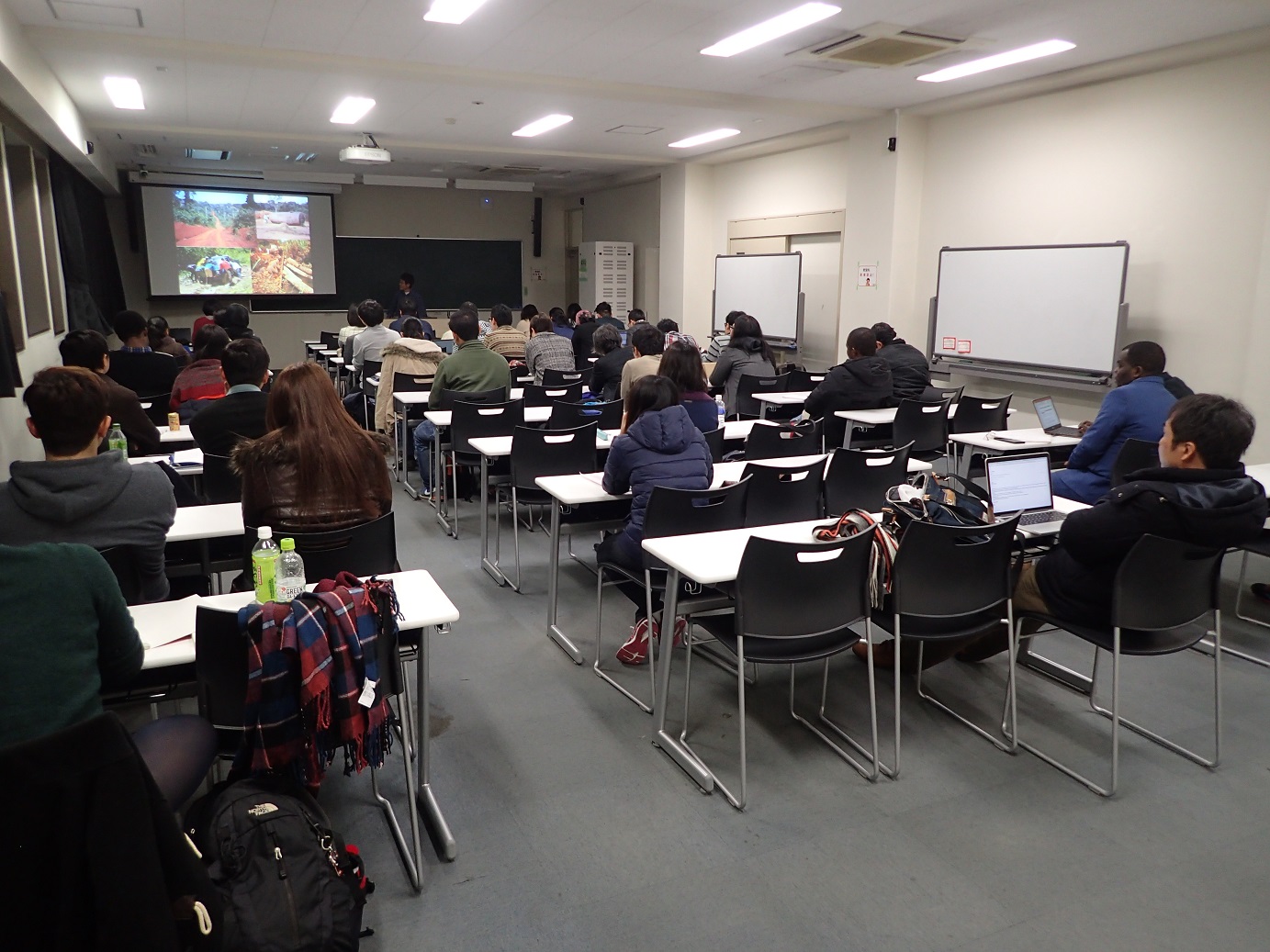 However, we found the several topics in common in their presentation, such as how biological resources solve environmental problems and how results of researching useful plants should be given back to locals.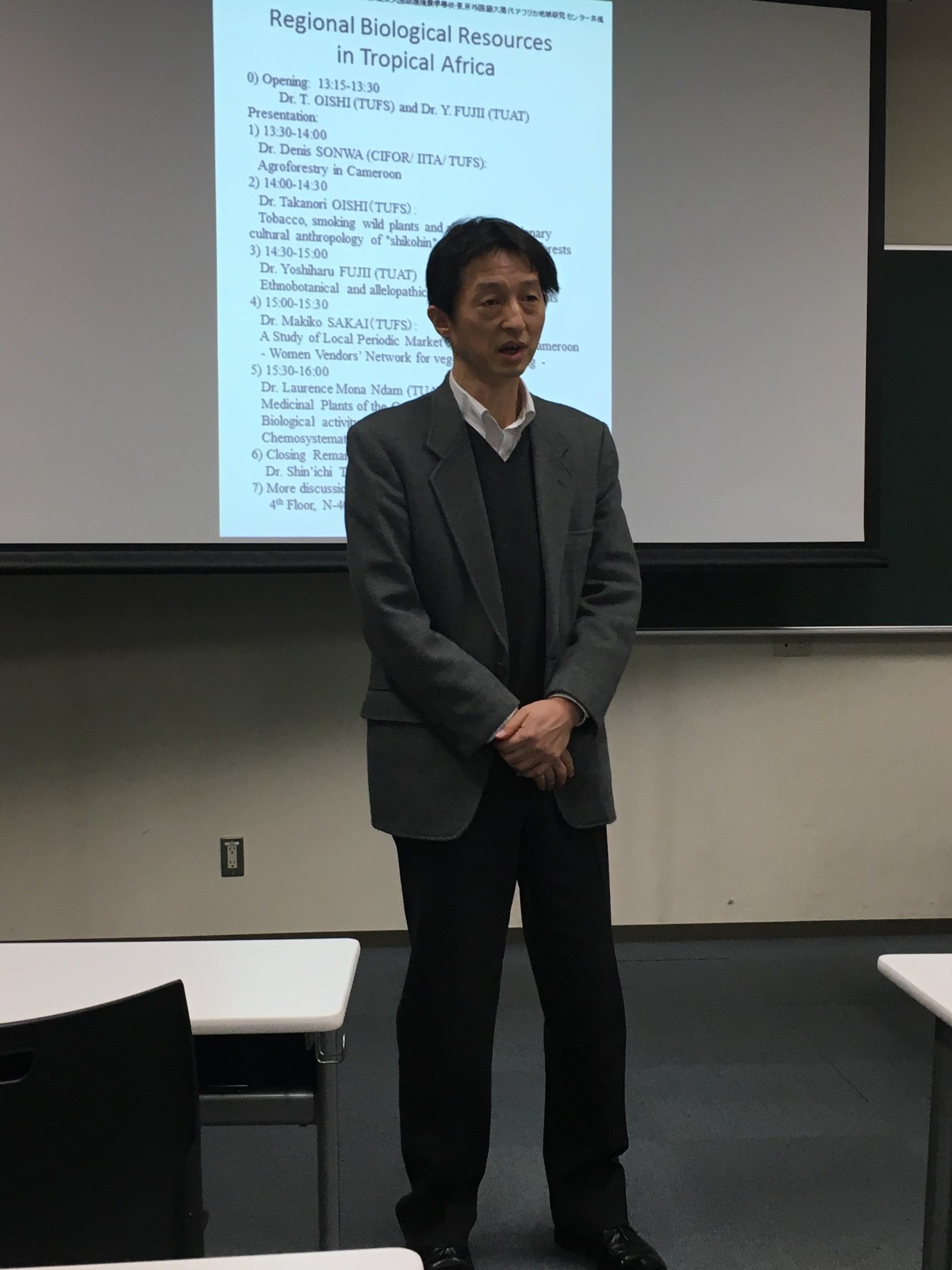 More than eighty people attended the symposium, and many people actively asked questions after each presentation.