Top » Topics » The 10th Annual Symposium of the Consortium for Asian and African Studies (CAAS) is held (October 19th - 20th, 2019)
The 10th Annual Symposium of the Consortium for Asian and African Studies (CAAS) is held (October 19th - 20th, 2019)
For 2 days from October 19th to 20th, The 10th Annual Symposium of the Consortium for Asian and African Studies (CAAS) was held at Shanghai International Studies University in China, sponsored by International Consortium " Consortium for Asian and African Studies ", which consists of 7 organizations of the world's top level of Asian and African studies, including TUFS.
This symposium is held annually by CAAS member organizations in rotation. In this symposium, 26 groups of CAAS-affiliated researchers from Institut National des Langues et Civilisations Orientales, Leiden University, School of Oriental and African Studies, University of London, Columbia University, Hankuk University of Foreign Studies, Shanghai International Studies University and TUFS presented "Cultural Expression in the Era of Globalization".
In commemoration of the 10 year anniversary of the CAAS International Symposium, Professor Emeritus Koji Miyazaki, who contributed to the establishment of CAAS, gave a commemorative lecture. Three faculty members and a young researcher from TUFS made presentations. For the young researchers who participated in the symposium, it was a valuable opportunity for them to gain a lot of experience by presenting their research at the international symposium and to exchange research with researchers who conduct advanced research around the world and young researchers from various countries.
Date: October 19, 2019 to 20th
Location: Shanghai International Studies University in China
ClickHere for PDF of the program
Presenter from TUFS
1.Nobuaki Kondo(TUFS)
From the prophet's Companion to Monotheist Romance Hero Hamza-nama in the Global Context
2.Iris Haukamp( TUFS)
Who is representing whom to whom, how, when, and why? Aspects of the cinematic representation of Japanese culture through globalization and de-globalization (1896-1945)
3.Yoshiaki Fujii(TUFS)
Chinese Language as Representation and Consciousness of "National Language" in Early Modern Japan
4.Chen En Hsiao (TUFS)
To the Third Continent: The Representation of Women in Cuore and its Adaptations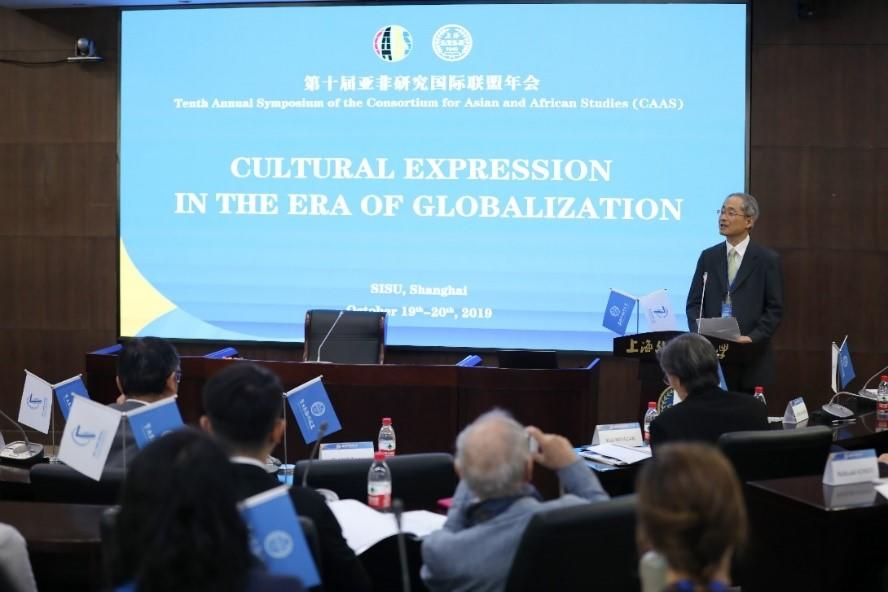 Jun Matsukuma, Executive Coordinator of CAAS Giving an opening address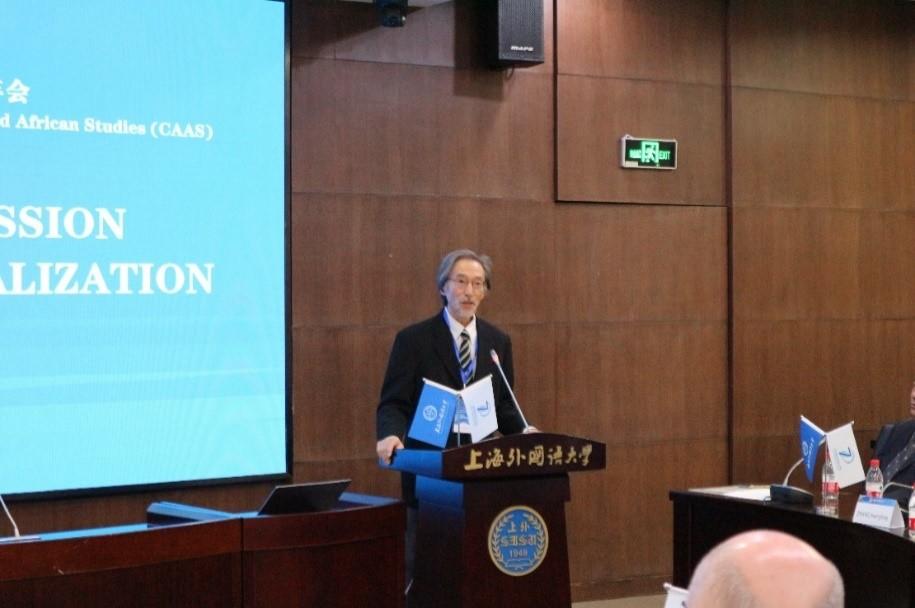 Professor Emeritus Koji Miyazaki, Former Executive Coordinator of CAAS Present a lecture to commemorate 10 year anniversary of CAAS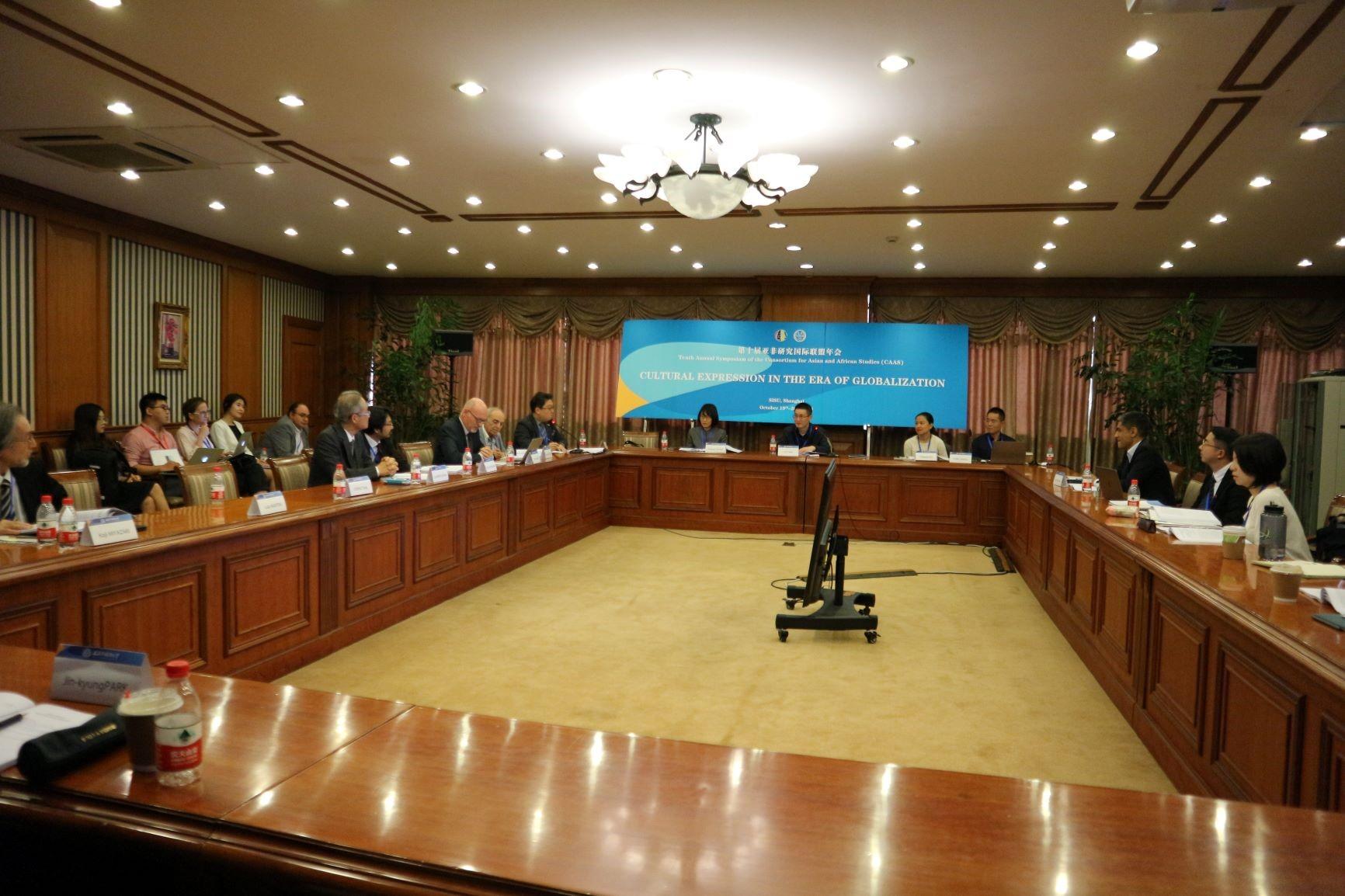 Presenters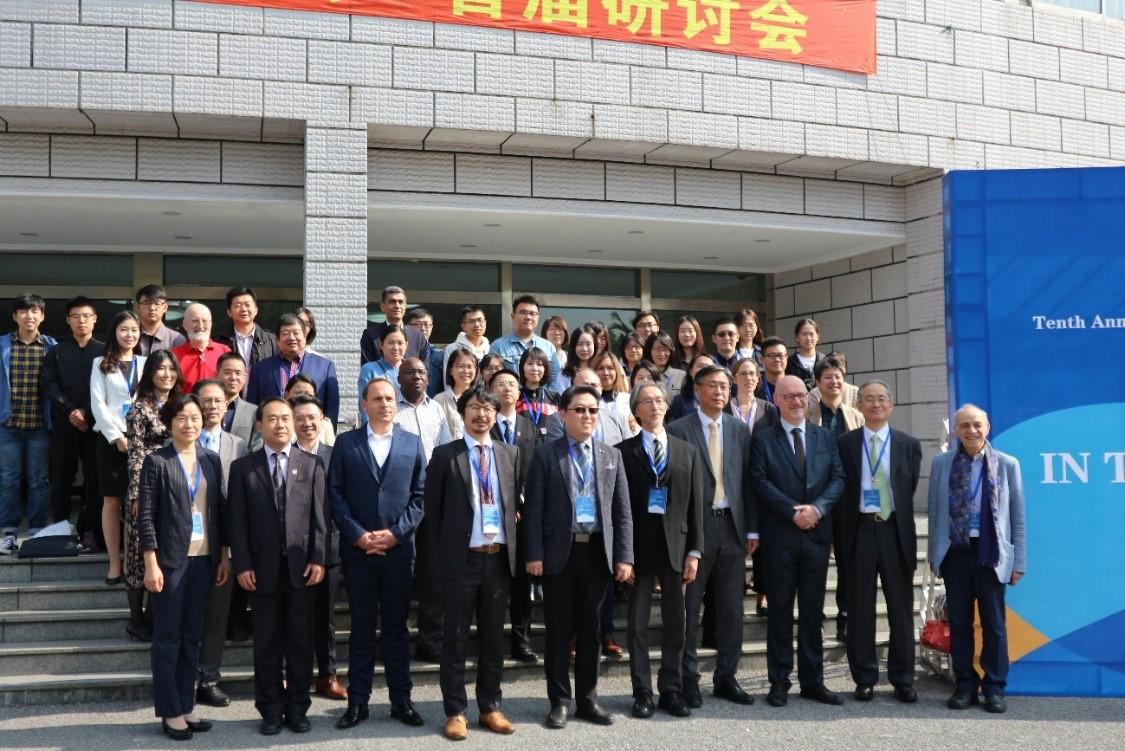 A group photo for participants