Frontlist
Edited by Sugawara Jun, Rahile Dawut
『Mazar: Studies on Islamic Sacred Sites in Central Eurasia』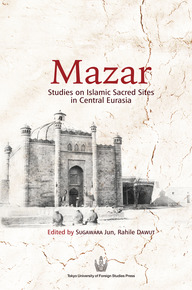 【2016/3/31】
B5変型判 並製 360頁 定価:\3600+Tax
ISBN978-4-904575-51-2 C3039
Mazars (A. visiting, visitation, visit; a place of visitation; shrine,
sepulcher, tomb, grave), or Islamic sacred sites, have played important
roles in various dimensions of the Central Eurasian world. For over a
millenia the mazar was the central source of spiritual strength and
guidance for the local communities, and it has played a substantial social
role in large-scale intersection and contact of various peoples through the
act of pilgrimage. Moreover, the mazar sometimes functioned as a kind of
landmark that recalled local history, or a "Memory space". The cultural,
social, economic, and historical values of the mazar are indispensable, and
thus studies of the mazar have an academic significance in that they help
us to develop an in-depth understanding of Central Eurasian history and
society. This volume aims to shed light on various aspects of mazars from
the points-of-view of twenty different specialists, aiding readers in
imagining new intellectual horizons for and about the Central Eurasian
world, a welcome counterpoint to some of the tired tropes that have long
defined debates about the region.

CONTRIBUTORS: Nodirjon ABDULAHATOV, Rahile DAWUT, Devin DEWEESE, Gulbahar GHOJESH, Patrick HALLZON, Ashirbek MUMINOV, Omerjan NURI, Aitzhan NURMANOVA, Abliz ORXUN, Alexandre PAPAS, SAWADA Minoru, SHINMEN Yasushi, SUGAHARA Mutsumi, SUGAWARA Jun, Rian THUM, WANG Jianxin, WANG Ping, Ablimit YASIN, ZHANG Shicai, ZHOU Xijuan.

CONTENTS
CONTENTS
ILLUSTRATIONS AND TABLES
PREFACE
INTRODUCTION
NOTES ON TRANSLITERATION
CHAPTER ONE: CONTEMPORARY MAZARS
Mazar Pilgrimage among the Uyghurs
Rahile DAWUT
Transition and Transformation― Healing Rituals and Mazar Worship
ZHOU Xijuan
Kirghiz Bakhshi and the Mazar
Gulbahar GHOJESH
"Ziyara" and the Hui Sufi Orders of the Silk Road
WANG Ping
The Saint Mausoleums of Sufi Order Lingmingtang
WANG Jianxin
Pilgrimages to Mazars in Contemporary Kazakhstan―The Processes of
Revivalism and Innovation
Aitzhan NURMANOVA
CHAPTER TWO: IRANIAN ELEMENTS
A Cultural Layer in Relation to Hazrat-i Ali―A Preliminary Approach to Mazars
of "Imams" in Khotan
Ablimit YASIN
Sacred Sites Associated with Hazrat 'Ali in Central Asia
Nodirjon ABDULAHATOV
CHAPTER THREE: DOCUMENT STUDIES
The Waqf System and the Xinjiang Uyghur Society from the Qing Dynasty to the
Republic of China Period
ZHANG Shicai
A Holy Place and Its Shaykh in the XIX Century History of Southern Kazakhstan
Ashirbek MUMINOV
Opal, a Sacred Site on the Karakoram Highway―A Historical Approach Based on
Mazar Documents
SUGAWARA Jun
CHAPTER FOUR: STORIES OF CHILTAN
The Historical Significance of Chiltan Mazar in Yarkand City
SHINMEN Yasushi
A Few Remarks on Mu?ammad ?idd?q Zal?l? and His Tadhkira-i Chihiltan
Abliz ORXUN
Mazar Pilgrimage― In the Footsteps of Swedish Missionaries in East Turkestan
Patrick HALLZON
CHAPTER FIVE: VOICES OF TADHKIRA
The Tale of J?nb?z Khoja―Pilgrimage and Holy War in a 19th-Century Tadhkira
from Xinjiang
Devin DEWEESE
A Sufi Travelogue as a Source for the History of Mazars in the Tarim Basin
Alexandre PAPAS
Untangling the Bughr?-Kh?n Manuscripts
Rian THUM
The Genealogy of Makhd?m-i A'?am and the Cultural Traditions of Maz?rs
SAWADA Minoru
The Mazar of Im?m M?s? K??im of Khotan ―A Quest for Legends and other
Cultural Elements
Omerjan NURI
Remarks on the Tazkira-yi Awliya in the Uyghur Script
SUGAHARA Mutsumi
INDEX
CONTRIBUTORS
Starting Dispatch of New World Knowledge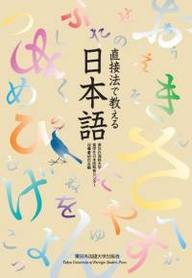 Tokyo University of Foreign Studies Press makes its debut!

Tokyo University of Foreign Studies Press was established on October 1, 2008. Since ancient times, a university has served as a place to generate and read books. Even given the growing diversity of media, there is no change to the basis of learning: the study of diversified views and deepening of one's thinking through reading books and reports. Rather, the importance of this basis is becoming even more valuable in a society of increasing complications and globalization.
In view of these circumstances, Tokyo University of Foreign Studies has established a publishing house with the goal of delivering the results of research and education it has conducted as well as intellectual resources and experience fostered during its history of over a century to society at large, promoting further research and educational activities, and bringing forth the spreading of knowledge to make headway into a new era.
We hope that you will look forward to the variety of our well-selected lineup.

Topics